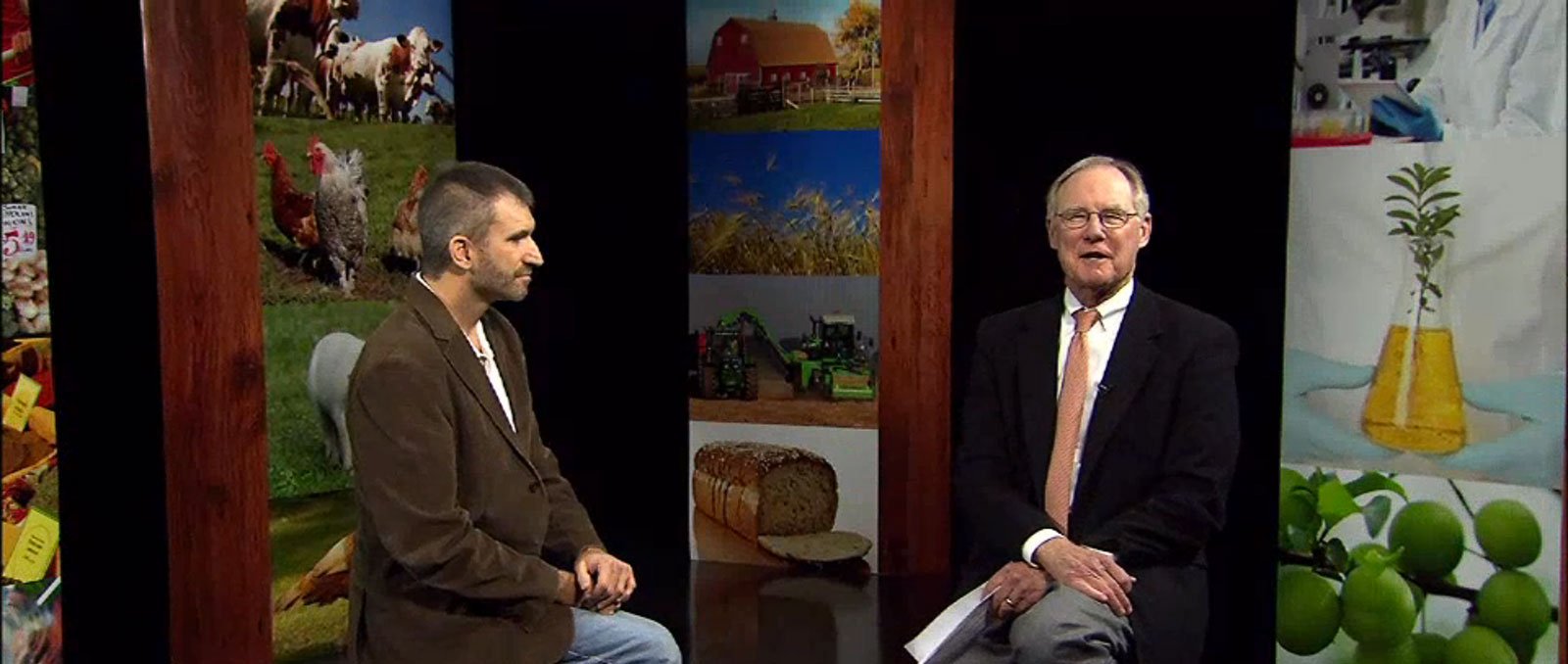 New Open Online Course
STILLWATER, OK (December 19, 2014) -- In this interview, Oklahoma State University President Burns Hargis discusses the university's new massive open online course, "Farm to Fork: A Panoramic View of Agriculture," with associate professor and agricultural economist Bailey Norwood. OSU students can take the course for credit, but there is also a free, non-credit option as part of the university's public service mission as a land-grant university.
The 16-week online course began Jan. 12 and is open to anyone. To learn more and to register, visit casnr.okstate.edu/farmtofork.