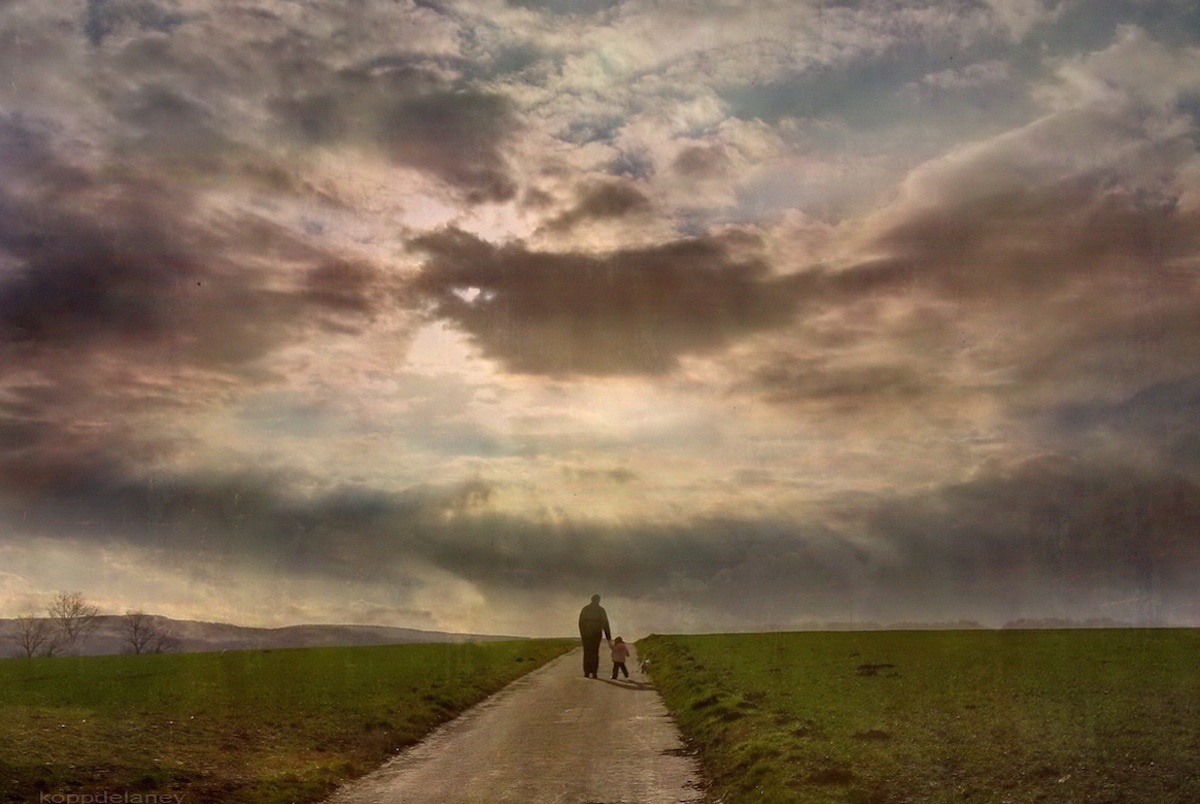 Wouldn't it be great if we had a complete map that shows the future of Higher Education? Instead, it seems like each one of us is holding only a tiny fragment of that map, and we're trying desperately to make sense of what's on the horizon by piecing together an understanding based only on that fragment.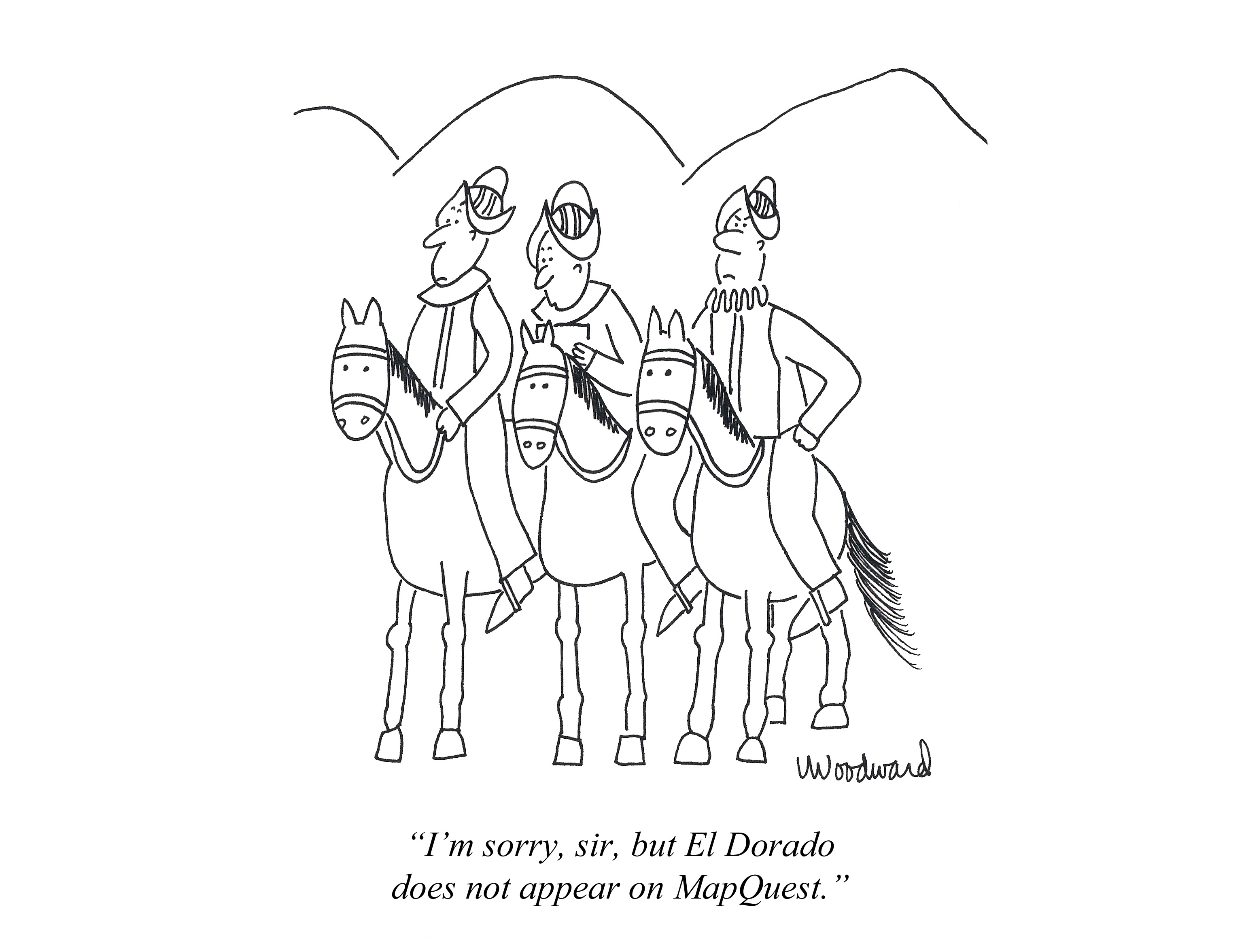 Revenue and open content
Take McGraw-Hill Education's latest earnings report, for example. The company announced that, for the first time, it generated more revenue from digital products than print. This seemed to go relatively unnoticed by most, likely because we all took the evolution for granted, but it is a key milestone in the ongoing reinvention of learning content for Higher Education.
I think the announcement is also, simultaneously, both an endorsement and refutation of David Wiley's position that, within five years, open content will be taking $1 billion a year from the commercial textbook market. The McGraw-Hill news supports Wiley's assertion in that textbook publishers will continue a gradual transformation that leads them to deprioritize the textbook product within their portfolios. This will allow others a big opportunity to take textbook market share as long as there is institutional and consumer demand.
On the other hand, publishers like McGraw-Hill are finding profitable sustainability for their companies through flexible content and technology models that allow them to replace the textbook with analytics-driven assessments and courseware products that are designed as much for institutions as they are for individual instructors. As I point out in my post on Three Priorities for Sustainable OER in Higher Education, commercial publishers survive and thrive because of continued investments in content mapping, flexible content aggregation and distribution, and content renewal. More important, if the open content movement is to become a major competitor in the learning content space, it must learn from both the successes and failures of its commercial counterparts.
Sustainability must be a core priority

I believe that sustainability is a big priority for organizations such as OpenStax, but the general nature of open means that the broader OER catalog will always contain a majority of artifacts that are created by individuals and other organizations that are less concerned with long-term sustainability. Somehow, the broader community must adopt/promote a broader sustainability framework and find ways to promote and support it.

Mapping is key to flexibility, easy reuse, and distribution

Market sustainability for OER means widespread adoption and mainstream use. In order to achieve those goals, however, open content must must become more discoverable within the granular context of courses. It must also be easier to combine and remix with other open content. This will require more than standard or shared metadata schemas -- it necessitates common tagging conventions -- shared taxonomies and vocabularies -- that can be used by librarians and other information managers.

Organizations must collaborate to support content renewal

Content sustainability requires an overall community commitment to provide the necessary resources and funding to enable revisions and updating. This can be achieved through institutional coordination and crowdsourcing, but it cannot happen without the leadership of key universities and library organizations
I also think there are important lessons universities can learn from publishers when it comes to content. In particular, Higher Education institutions need to realize that their future lies in reimagining themselves as content companies rather than organizations driven by a single product. Just as publishers are abandoning their identities as single-product companies (as did media companies before them), universities can increase their brand value and audience reach by unbundling their content and expertise to create and distribute new products.
Rethinking of Higher Education
This sentiment is echoed in Donald Clark's post about what universities might learn from Netflix, and an important part of the rethinking of Higher Education. Beyond content and expertise of course, there's plenty of speculation related instructional delivery. Should universities and colleges become more involved with nanodegrees and certificates? Targeted MOOCs may also be an answer, but these days there seems to be more discussion about the "O" (online and open) than the "M" (massive), and from my limited perspective of the map, that makes plenty of sense. And, if you're in the camp that thinks getting some data and historical perspective helps make good decisions, you probably want to take a look at Ithaka S+R's Online Learning in Postsecondary Education: A Review of the Empirical Literature (2013–2014).
Of course, I think we often get so caught up in "what" questions around educational products that we don't spend enough time talking about the "how." Maybe this is because almost anyone, regardless of their training and domain expertise, can opine on the the best business models for online learning. How we actually design and deliver meaningful learning experiences, however, is something that requires deeper levels of experience and understanding. If you're interested in going a bit "deeper," Stephen Downes' presentations are always a good place to start. His latest, Learning and Connectivism in MOOCs, is specific, provides a good background understanding about online learning and what we can achieve through different pedagogical models.
Education and present events
Finally, I would be remiss if I didn't point out that our perspectives on the future are inevitably shaped by present events. For example, community concern about the future of Higher Education has certainly been heightened in recent weeks by news about privatizing community colleges in Arizona and Vermont cuts at Lyndon State College in Vermont.But we should always temper our hype and anxiety about the future with a healthy dose of the past. I recommend looking back at Phil Hill's forecasts for the LMS market between 2011-2014. As Phil points out, he describes patterns and trends and then tries to describe the implications. The patterns he sees are often widely to Higher Education beyond the realm of the LMS. As for Audrey's post calculators, how can you not want to walk down memory lane with an article that begins with, "Arguably one of the most controversial pieces of education technology to enter the classroom has been the calculator."
Briefing Resources
Learning Content
McGraw-Hill Education Reports Strong Double-Digit User Growth Across Key Digital Platforms
The Pin that Popped the Textbook Bubble: Open (Notes for my 2015 #sxswedu talk)
Three Priorities for Sustainable OER in Higher Education
Unlocking the Potential of Connected Content
Donald Clark Plan B: What does 'learning' have to learn from Netflix?
Learning Linked Data: Making Your data harvestable via RDFa | OCLC Developer Network
Copyright and Open Textbooks: The Case of Boundless | The Scholarly Kitchen
Straight To Audiobook: Authors Write Original Works Meant To Be Heard : NPR
Joe Wikert's Digital Content Strategies: How digital can be a companion for print
Learning with 'e's: 10Q: Martin Weller - the battle for open
Feds Hint at Launch of OER-Powered Online Skills Academy -- THE Journal
The Big Picture ~ Stephen's Web
Online Learning
Udacity's Nanodegrees Get Accredible d | EdSurge News
Institutions experimenting with targeted MOOCs | Education Dive
Why Your Institution Needs Open Online Courses | EduGeek Journal
Online Learning in Postsecondary Education: A Review of the Empirical Literature (2013–2014)
Learning and Connectivism in MOOCs ~ Stephen's Web
Present and Past Perspectives
Privatizing community college in Arizona | Bryan Alexander
Vermont college cuts staff, adjuncts, classes | Bryan Alexander
Back To The Future: Looking at LMS forecasts from 2011 - 2014 -e-Literate