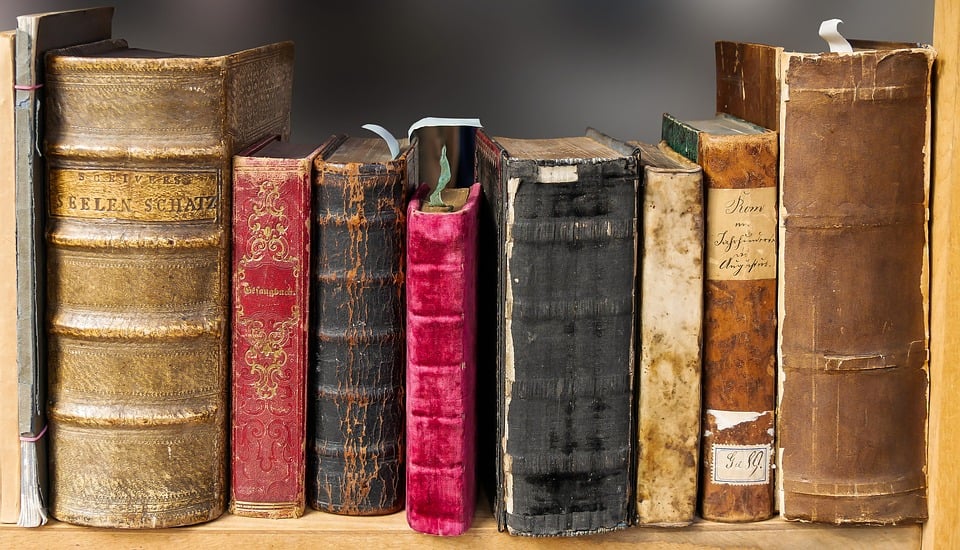 Evidently content is still king when it comes to education. But what does or should it cost?
For years, journalists and organizations have produced articles that reference the same College Board information about the average student paying $1200 for textbooks. Thankfully, Phil Hill has done some real research and produced a meaningful, and definitely more realistic analysis of what students are paying these days for textbooks.
Price of learning materials
What's not questioned by anyone is that the price of learning materials has continued to rise. Moreover, the prices for these materials have not risen evenly. Where demand is greatest, the prices have increased more precipitously.
Do learning materials cost more than ever? Yes. Are students spending less on learning materials than in previous years? Research suggests that answer is yes as well.
This is because an increasing number of students either: 1) don't buy textbooks at all; 2) share their purchase with one or more other students, or; 3) seek alternative information sources to replace the textbook.
The suggested solutions
A growing number of people and organizations see an answer in OER and other no-cost-to-student options. As I've said before, quality affordable content is abundant, but we are still struggling with "the last mile" of making that content more discoverable and usable for faculty so that it becomes a more viable alternative to publisher learning materials. The chart below illustrates that problem universities and organizations still need to solve.
On another side of the OER spectrum, there is also the question of a viable business model for companies providing services to help institutions move to affordable content options for their faculty and students. For a good discussion on this topic, look no further than Stephen Downes's notes from a panel discussion at last year's OER 2014 conference.
Naturally, publishers still believe their products serve an important and differentiated role in the education ecosystem. As an example, Mary Cullinane, the Chief Content Officer at Houghton Mifflin Harcourt, writes in Wired that publishers provide educators an assurance with regards to the quality content required for a solid education. "If we do not get educational content right, students are less likely to gain the knowledge and skills they need to succeed in college and careers." Like others, I find this argument to be particularly weak, both because of the quality sources of no-cost content now available, as well as the de-emphasis of traditional learning materials due to the integration of new technologies in teaching.
By the way, if you're interested in discussing open (and affordable) content and teaching strategies, please join us for a Twitter discussion tomorrow at 9:00 AM CDT. We will be using the hashtag #OpenTeachingOU.
Summary
Rounding out our discussion of content from this past week's news, let me close by referencing a post from Donald Clark—What does 'learning' have to learn from Netflix?. In this post, Clark references a number of possible "lessons" or media trends that might inform what we do in education: 1) being more time-friendly; 2) personalizing content delivery based on data; 3) making content acquisition and creation decisions based on data; 4) pushing content to every possible device; and 5) extending content reach globally. I certainly agree that these are important, but as Alastair Creelman points out:
Delivering content at scale and adapting it to personal preferences is the easy part really. It's what you do with that content that leads to learning. You can consume tons of content without necessarily becoming much wiser. You need to be able to put it all into context and draw conclusions and this generally needs guidance and a community to discuss with. You also need someone to break the personalisation bubble and force you to watch or read something that conflicts with your own views. The problem with personalised services like Netflix, Amazon, Facebook and Google is they want to keep you happy rather than challenging you.
Briefing Resources
How Much Do College Students Actually Pay For Textbooks? -- http://mfeldstein.com/how-much-do-college-students-actually-pay-for-textbooks/
Making Learning Content Affordable (Part 1) -- https://nextthought.com/thoughts/open-roads/making-learning-content-affordable-part-1
OER Business Models - A Debate -- http://halfanhour.blogspot.com/2015/03/oer-business-models-debate.html
Why Free is Not the Future of Content in Education -- http://www.wired.com/2015/03/free-not-future-digital-content-education/
Why Free is Not the Future of Content in Education (Review) -- http://www.downes.ca/cgi-bin/page.cgi?post=63593
Twitter Discussion on Sustainability in Open Content and Teaching -- http://openteachingou.blogspot.com/2015/03/chat-planning-join-us-on-friday-march.html
What does "learning: have to learn from Netflix? -- http://donaldclarkplanb.blogspot.com/2015/03/what-does-learning-have-to-learn-from.html
Unlocking the Potential of Connected Content -- https://nextthought.com/thoughts/great-connections/unlocking-the-potential-of-connected-content
Netflix and Education -- http://acreelman.blogspot.ca/2015/03/netflix-and-education.html