NORMAN, OK (September 16, 2015) – NextThought, LLC. is excited to announce that it has been engaged by the Oklahoma State Regents for Higher Education (OSRHE) to assist in exploring statewide initiatives to support and improve the delivery of online education throughout the state.
Consulting agreement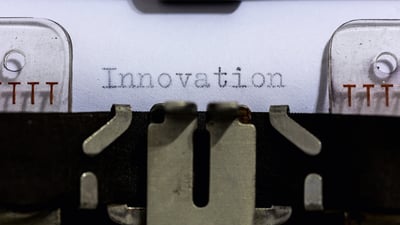 This consulting agreement focuses specifically on three areas for improvement: 1) professional development; 2) affordable content and cost savings for students; 3) technology solutions that will deliver more effective online courses and hybrid courses (courses that are taught both online and in the classroom).
According to Dr. Rob Reynolds, NextThought Chief Product Officer, the effort is already receiving strong support and participation from directors and faculty at state institutions. "In our kickoff meetings, we shared and explored new ideas with more than fifty participants representing eighteen different institutions," Reynolds said. "Everyone recognizes that education is more effective and more cost efficient when we share information and resources. The general eagerness to work together is impressive."
While this exploration is still in its initial phase, Reynolds sees the project as making a broad impact on higher education in Oklahoma. "Each of our working groups is looking at various ways to find common ground among the different efforts and investments in all institutions statewide. Our goal is to continue improving the overall quality of online education in Oklahoma and to provide cost savings for students and their families."
The consulting engagement is part of the OSRHE Online Education Task Force, which was created in 2012 and charged to review online education throughout the state and to determine the accessibility, the efficiency, and the effectiveness of its delivery. Specific goals of the task force include:
Increasing accessibility of Oklahoma online courses, especially to Oklahoma residents not currently served by state institutions; Facilitating timely graduation and increasing graduation rates by providing greater awareness to students, faculty and academic advisors of the online courses available at all colleges and universities in the Oklahoma state system; Providing affordable and high quality Oklahoma-based alternatives to courses that are marketed to Oklahoma residents and students by out-of-state institutions; Facilitating collaboration and cooperation between state system institutions that will provide improved programs of study and will promote increased efficiencies.
About NextThought, LLC
NextThought, LLC is a premium, online learning solutions provider that delivers an integrated suite of learning design services, video and content production options, and online course technology, all optimized for connected learning. Founded in 2011, NextThought works with a number of leading universities and professional education organizations around the world. The company is located in Norman, Oklahoma, and employs approximately 40 developers, learning designers, content specialists, and video production professionals.