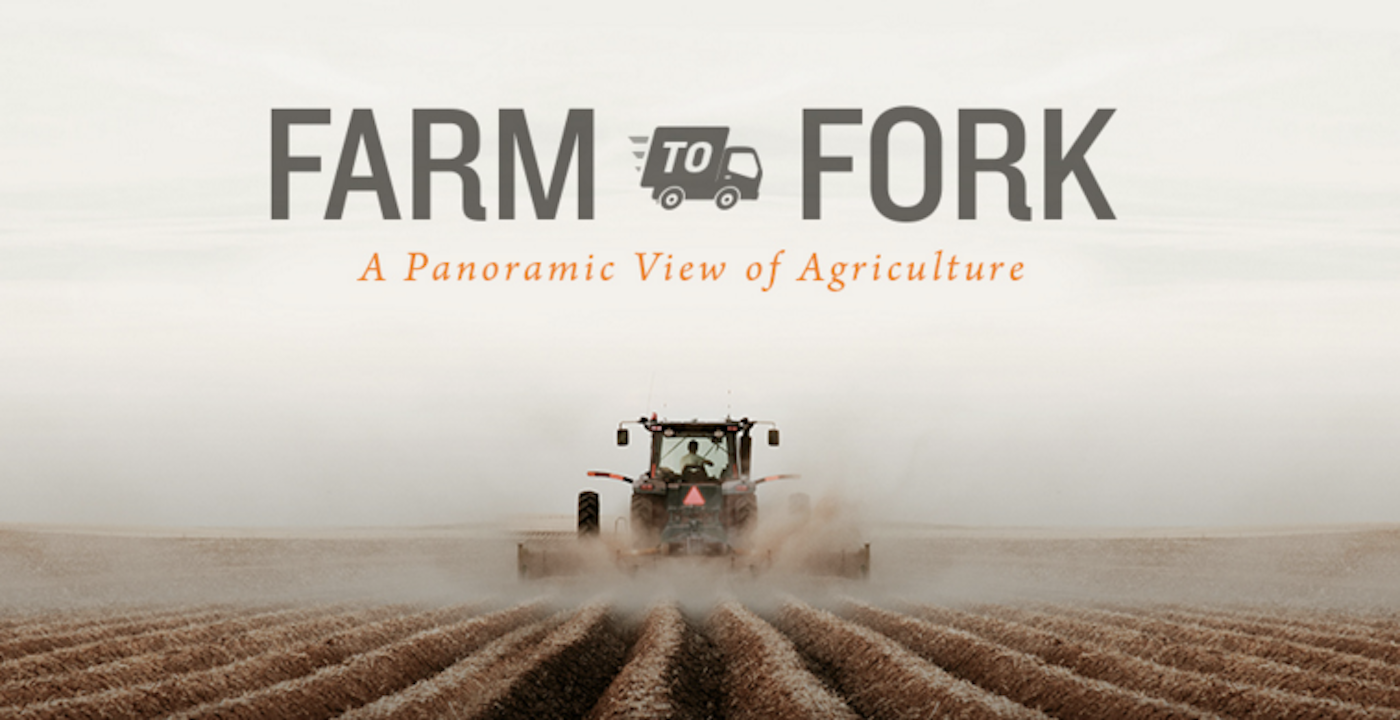 Oklahoma State University is gearing up to offer, for the second time, its Farm to Fork course – a fun yet comprehensive course that scientifically outlines the entire process of agriculture, starting with farms and ending at supermarkets and restaurants. In looking at the course content, as well as the overall program goals articulated by Dr. Chris Ormsbee, Assistant Provost and ITLE Director, I thought it might be helpful to review their model and point out why this may be one that other institutions may want to replicate.
General tenets of Oklahoma State's vision
Let me begin with the general tenets of Oklahoma State's vision for its MOOC catalog.
Sort for land-grant mission – Oklahoma State is a land grant university that takes its land grant mission quite seriously. That commitment extends to its vision for MOOC offerings, which must be both interesting and valuable to the larger Oklahoma community. In Farm to Fork, the university chose a course that has wide-spread market interest, both locally and nationally. But Farm to Fork is also a course with particular appeal to Oklahoma residents, many of whom participate in or are affected by our agricultural economy.
Strong appeal for on-campus students – Courses in the Oklahoma State MOOC catalog need to attract solid enrollments from its on-campus students. This means the courses should 1) ideally fit within degree programs, 2) satisfy General Education requirements, and/or 3) deal with subject matter of interest to traditional university students. While a course's appeal to the broader community helps promote the university's brand and land-grant mission, its ability to attract for-credit students on campus helps drive revenue that, in turn, makes the course sustainable.
Proposed by colleges and departments – ITLE, the department that manages Oklahoma State's MOOC catalog, defines the guiding principles for courses. ITLE then solicits proposals for specific courses from university colleges and departments. This ensures that administrators and faculty have a strong interest in developing and providing these courses and that they understand their participation is needed to market and promote them.
Designed collaboration between both closed and open communities – Since Oklahoma State's MOOCs are selected, in part, for their ability to promote active student engagement by both open and for-credit participants, a course design founded on cross-community collaboration is essential. More specifically, Oklahoma State courses are designed to take advantage of the larger public community in order to provide additional conversation and expertise for traditional students.
Active instructional engagement – Not surprisingly, having faculty members who are engaged and active is a key success factor for the university's courses. In the case of Farm to Fork, Dr. Bailey Norwood has provided exemplary online instruction. Bailey provides consistent and proactive communication to both for-credit and open student communities. He also participates personally in course discussions and generally makes himself available for students. Farm to Fork deals with a number of controversial issues – such as genetically enhanced crops – and Bailey facilitates active yet respectful conversations in a community with differing opinions.
A focus on learning – Perhaps the most important element of Oklahoma State MOOCs is that, first and foremost, they are intended to be showcases for the university's educational excellence. Overall learning experience is a primary criterion for inclusion in Oklahoma State's MOOC catalog, and the courses are carefully designed to deliver useful information in a collaborative learning experience.
Collaborative design, construction, and delivery process – Finally, the creation, delivery, and management of the courses is, in itself, a collaborative experience. NextThought staff, ITLE (instructional designers and video production), and faculty work together to design and deliver courses that satisfy specific program goals. In addition, faculty work closely with both open and for-credit students and with the NextThought staff to ensure development of an engaged community and an optimized learning experience.
Two differentiating strategy factors
There are two differentiating factors in the Oklahoma State strategy: 1) a dual-audience approach, and; 2) a focus on collaboration between the for-credit and open communities.
Some of this may seem like nothing more than solid online program management, but two things in particular stand out in Oklahoma State's strategy: 1) a purposeful, dual-audience approach aimed at reaching both for-credit, on-campus students as well as an open, distributed population; and 2) a focus on collaboration between these two learning communities to ensure the richest experience possible for both.
Granted, other university MOOC programs entertain both for-credit and open students, but what makes Oklahoma State's efforts unique is that these programs are intentionally designed to integrate the two communities. In Farm to Fork, for example, Dr. Norwood has chosen content topics that have strong appeal both to traditional, on-campus students as well as to open learners who may include actual practitioners and specialists. This choice of content facilitates conversation and collaboration that's not limited to a single community. It introduces a broader range of perspectives, adds dynamic expertise into the course conversation, and leverages the intensity of grade-driven for-credit learners to create a "stickier" environment for open learners.
As Oklahoma State continues to build out its library, this deliberate "blending" of the two audiences will provide a framework that supports a more complete learner lifecycle starting with early enrollment and continuing to aluminfication. High school students will be able to sample showcase courses as part of an early enrollment opportunity, while on-campus students will gain access to special learning opportunities that satisfy needed degree requirements. On the other end of the spectrum, university alumni and the broader Oklahoma community can remain connected to each other and, more importantly, to current students and programs. Finally, university departments are able to utilize these online courses to recruit students for specific degree programs.
As I look at the general trajectory of MOOCs in Higher Education, this particular implementation by a large land-grant university strikes me as particularly attractive. Its strategic focus on integrating different learner communities, as well as its support for an end-to-end learning lifecycle, make for strong program design and a sustainable business model.