(Note: Within the context of this post, affordable content is defined as "free, at-no-additional student cost, or low-cost learning materials, open or restricted, that are available for adoption/use in university courses or as student study supplements for those courses.")
Over the past year, I've written several posts outlining NextThought's vision for making learning content affordable in Higher Education. These ideas have been shaped, in part, by conversations last spring between NextThought and leaders at the University of Oklahoma Library (Carl Grant, Karen Rupp-Serrano, and Stacy Zemke), as well as through our work with the Affordable Content Working Group that's been meeting as part of an initiative by the Oklahoma State Regents for Higher Education (OSRHE).
Our primary goal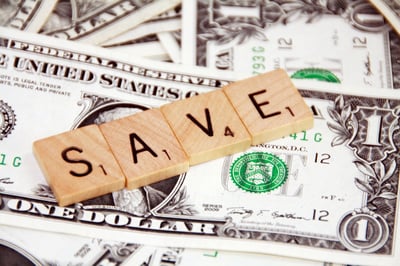 The primary goal of our vision is to make affordable learning content easy for faculty to discover, adopt, and integrate into their courses and course technology. This process should be as accessible with affordable content as it is with traditional publisher materials.
The decision about what learning materials are used in a course remains the domain of faculty. One obvious key to effecting increased affordable content adoptions – and thus reducing costs and boosting efficacy (see here and here) – is to examine and address the current obstacles or frustrations faculty report regarding finding and using affordable content.
Gaining understanding
Last fall the Affordable Content Working Group surveyed university and college faculty throughout Oklahoma. One of its primary goals was to gain a better understanding of the obstacles and frustrations faculty encounters when attempting to find and use affordable content. The solutions eventually proposed will only be viable if they take these potential barriers into account.
Faculty would like an easy-to-access, comprehensive catalog of available affordable content resources.
The final version of the survey was completed by a total of 1,151 faculty members – 74% full-time faculty and 26% part-time instructors.
Here are obstacles and difficulties they reported with regards to affordable content:
1) There's a general lack of awareness about affordable content resources – A majority of faculty surveyed said they were only "somewhat aware" or "not aware" of affordable content resources available through their institution or other repositories.
2) The legal complexities of rights and permissions make usage uncertain – The adoption and effective use of affordable content is contingent on clear understandings of content rights and permissions – i.e. what content can be used or shared legally within different course contexts. While we've seen advances in faculty understanding of Copyright and Public Domain, understanding wanes with regards to Creative Commons, Fair Use, and Teach Act.
3) It's still easier to find traditional publisher content than affordable content – The ability to find affordable content is a primary obstacle to faculty adoption of these resources. Compared to traditional publisher content, faculty said that affordable content is "difficult" or "very difficult" to find.
4) Faculty would like an easy-to-access, comprehensive catalog of available affordable content resources – When asked to list specific barriers to the adoption of affordable content materials, faculty respondents said the biggest obstacle was the lack of a comprehensive catalog of available affordable content.
5) Faculty need help finding suitable resources in their specific subject areas – When asked about specific challenges they encounter when attempting to use affordable content in their courses, the top two reported challenges were: 1) knowing where to find resources; and 2) finding suitable resources in my subject area.
Recommendations in the making
This feedback has been extremely helpful in guiding the working group's recommendations for helping state institutions and faculty increase the use of affordable content in their courses. These recommendations, to be shared formally and in detail with the OSRHE on March 3, include:
The promotion of increased education and information efforts
Support for expanded curation, creation, and coordinated sharing of affordable content resources across public institutions of Higher Education in Oklahoma;
An investment in the easy discoverability and adoption of affordable content in Oklahoma. promotion>
Based on the enthusiastic participation of faculty and staff from 15 Oklahoma institutions, and on preliminary feedback from the OSRHE Online Task Force subcommittee, I am confident that Oklahoma can become a national leader in this effort. The report by the Affordable Content Working Group is only the first step in a quest by our institutions and faculty to provide high-quality, affordable education opportunities to our students.