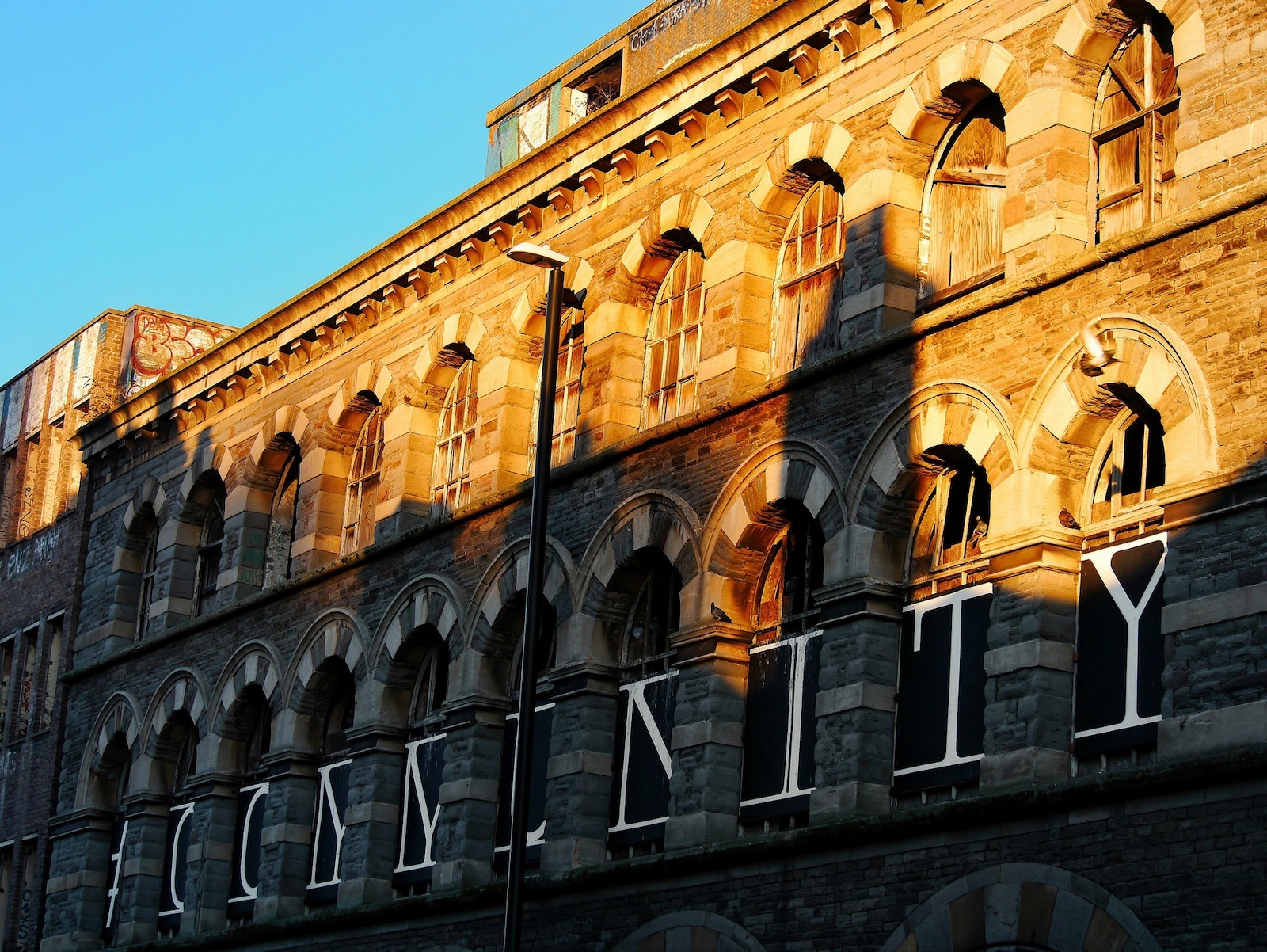 For almost six months, NextThought has been working with the Oklahoma State Regents for Higher Education (OSRHE), as well as with representatives from public universities and colleges in Oklahoma, to explore opportunities for enhancing online and hybrid instruction.
Education in Oklahoma
This collaborative effort has afforded me a unique view of online learning throughout Oklahoma, but more important, it has reminded me of how genuinely dedicated our many faculty, instructors, and staff are to student success.
I've never been more proud to be an Oklahoman working in education!
Our education project
Our project kicked off at the end of August. We started with 51 participants, mostly volunteers, from 18 different colleges and universities, and over the course of the project that number grew to 60 participants from 20 institutions. Project participants represent a well-distributed diversity of institutional roles — faculty, staff, administration — and the mix of institutions ranges from research and regional universities to community colleges and centers.

I was impressed from the beginning by the participants' deep commitment to teaching and learning. Their authentic sense of personal responsibility for student success was truly inspiring.

The OSRHE project features three working groups — Affordable Content, Online and Hybrid Learning Tools, and Professional Development. These working groups were charged with producing reports that detail recommendations for improving online and hybrid education on Oklahoma Higher Education. Each group has convened six times since September, and between meetings group members have participated actively in document collaboration, research, and planning.
From the outset, all working groups expressed a desire to deliver research-informed recommendations.
Improving online education in Oklahoma
This resulted in three separate yet complementary research projects focused on improving online education in Oklahoma.
While our final report for the OSRHE is not yet final -- we will deliver our final presentation in March --I wanted to share some basic information about the work faculty, staff, and administrators have done on the project, so that others can appreciate their collaborative effort.
1. Affordable Content Group
The Affordable Content working group consists of librarians, administrators, and faculty.
This group focused its research efforts on three areas: 1) understanding common subscriptions and sharable library resources; 2) reviewing current efforts in the state to curate and promote OER and open textbooks; and 3) determining opportunities for increasing the use of affordable content based on faculty attitudes.
The group agreed that faculty attitudes are of critical importance in determining how to prioritize their recommendations to OSRHE, so they decided to field a survey of faculty across state institutions. Their team reviewed national surveys from the past five years, as well as research conducted in other states, and created an instrument that would make it possible to compare the attitudes of Oklahoma faculty to those of faculty nationwide. The survey was distributed to academic officers at state institutions who, in turn, sent requests to their faculty to participate.
The results of the survey are promising from a number of viewpoints. More than 1150 faculty responded, representing a mix of full-time and part-time instructors in an even distribution across institutions. This included a representative variety of faculty who teach online, face-to-face, or both.
High-level takeaways from the research show:
Oklahoma faculty have a higher-than-expected general awareness of OER
Oklahoma faculty have a positive perception of OER quality and rate it favorably compared to traditional publisher content
Oklahoma faculty have a positive perception of OER quality and rate it favorably compared to traditional publisher content
The biggest impediments to increased usage of OER and affordable content are: 1) a lack of information; and 2) the lack of a comprehensive catalog
2. Online and Hybrid Learning Tools Group
The primary participants in this working group are directors and staff from the different centers for instructional support at their respective institutions, and it also includes a few faculty members.
This team focused its research efforts to discover 1) what technology was being used across state institutions; and b) how institutions might benefit by sharing information about technology adoption, usage, and efficacy.
The working group realized early on that the state would benefit from a shared, up-to-date information hub that allowed institutions to see: 1) what technologies are being used across the state; 2) how those technologies are being used to address specific online learning needs; and 3) what the current satisfaction level is with those technologies and – where applicable – with their vendors. Team members determined that the best way to "research" the benefits of such a hub was to define what categories and forms of information would be most useful and then create a prototype by collecting information from several institutions.
High-level takeaways from this effort show:
There is strong value, both for instruction and purchasing, in providing up-to-date, shareable information about online teaching and learning technologies used across the state
There is a general resistance to change regarding enterprise technology because of the institutional investment (money, resources, and time)
Online storage is a growing enterprise need
There are important opportunities for professional development related to online teaching and learning tools
There are identifiable areas for possible statewide funding
3. Professional Development Group
The Professional Development working group consists primarily of online teaching faculty and institutional directors or staff members responsible for designing and delivering professional development at their respective institutions.
In its earliest meetings, this team saw that institutions across the state would benefit from gaining a deeper understanding of online instructors' perceived needs regarding professional development. We've been effective in reacting to the foundational training needs prompted by the growth of online courses in the state but we've been slower to provide more diverse or advanced support resources.
To gather the necessary information for its recommendations, this working group opted to conduct qualitative research with faculty across the state. With capable guidance and support from Dr. Bucky Dodd and Dr. Elizabeth Allan of the University of Central Oklahoma (UCO), the team created faculty personas that represented the different types of instructors, and designed a set of empathy-based interview questions. Knowing the research information being gathered would be of broad public interest, the group requested and received IRB approval from the University of Central Oklahoma and has also been granted approval by the IRB committees of institutions where faculty were interviewed.
To date, the working group has interviewed approximately 50 faculty members, with a research goal of 75 participants. All interviews are recorded, transcribed, and then placed into a data-mining tool. The investigators use this tool to code statements from the interviews, and then apply affinity mapping and frequency analysis to the coded statements.
While this research project is still underway, a preliminary analysis of the interview data shows:
A pervasive, personal commitment to student success;
A need for greater personalization of professional development resources;
A need for clarifying and simplifying entry points for learning about and accessing professional development opportunities
The need to develop capacity for educational innovation
The importance of communicating the "why" and the benefits of professional development
The need for creating a culture of collaboration and sharing within and between institutions
The Next Steps
Not surprisingly, the needs and opportunities identified by the each of the working groups' research align thematically as a cohesive whole. As a result, we are organizing the project's final recommendations from all three groups as a cluster of opportunity areas that contribute to student success.
Everyone involved in the project remains excited about the potential for moving online education forward in our state. We will present final recommendations to OSRHE in early March. And, while state budgets are inevitably unknown, the important work done by the members of these three working groups has revealed several valid reasons for great optimism in Oklahoma Higher Education:
1) Oklahoma has a State Regents membership that has shown a strong commitment to advancing online education in the state;

2) Oklahoma has an amazing collection of faculty and staff who are personally and professionally committed to our students;
3) Oklahoma has a strong foundation of existing resources that will propel great strides forward as we build on the collaboration begun through this project;
4) By using the information the groups have collected, OSRHE and our state institutions can make effective, efficient use of the funds available so as to have a big impact on online education in Oklahoma.