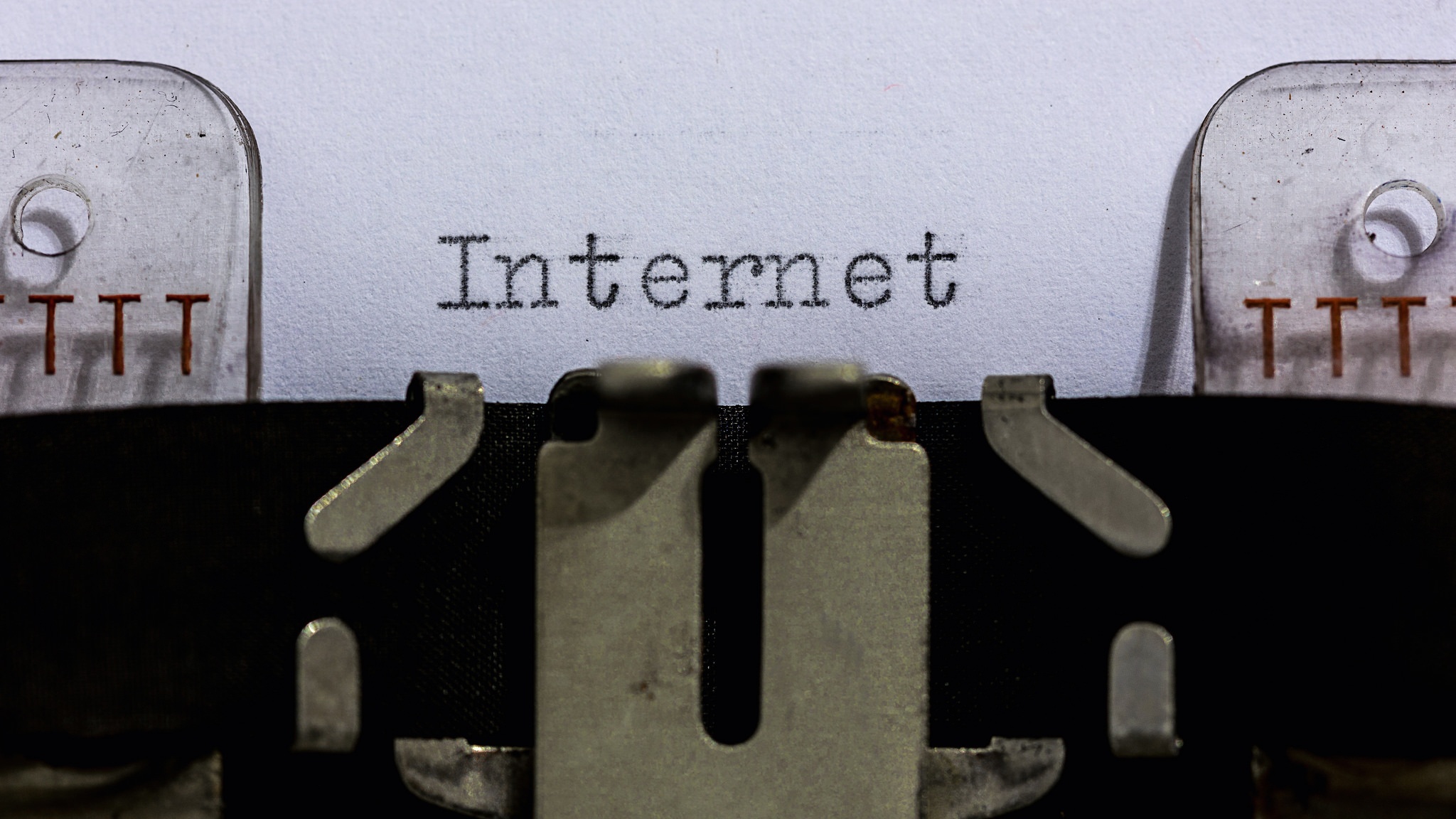 When I write a weekly update like this, I always begin by looking for a theme in the articles and posts that have attracted my attention during the week.
How can I link, for example, items that discuss such diverse topics as big data in publishing, lost articles on the Internet, and Facebook's vision of a future driven by chatbots?
Linking forces
One thing that brings all this together is the yin and yang (oppositional yet complementary forces) of Open and Closed. Open and Closed work in parallel yet, through opposition, push us toward innovation. The challenge, of course, is when one of them gets out of control.
Open and closed
Case in point. Facebook CEO Mark Zuckerberg talked about his company's roadmap for the future this week and a big part of the vision is something called chatbots. Today, these chatbots are, essentially, glorified search boxes that provide information on topics ranging from news to weather. In the future, however, Zuckerberg sees Facebook and its chatbots taking over the role that apps currently play for most of us.
If successful, Facebook could end up making many competitors — news apps, online shopping sites, music streaming services, even Google's search page — irrelevant. Or at least, less relevant. Much like Amazon became "The Everything Store," Facebook could become The Anything App.
Okay, am I really comfortable with this? Sure, apps are messy and my phone is a mess with them. But they are all developed by a fairly open system of developers that compete against one another and I have the choice (Open) of which apps I want to use for specific needs. That openness and choice could diminish significantly in a world where everything flows through a single, proprietary, Closed environment like Facebook.
Open and Closed are relevant in so many of today's trends. Take the challenge of finding articles or posts we've seen in the past but can't remember where we read them or the sites we read them on no longer exist. This is precisely the conundrum Alan Levine wrote about this morning, lamenting his inability to find a paper he read on the Web over a decade ago. The problem with the "disappearing" article, Alan writes, is that "it was 'published' in some non-standard format on a third-party server that changed its format."
Okay, so I failed to find some obscure paper from 14 years ago. The web was so primitive then, eh?

But think about all the stuff you might be spraying about in other silos, your Instagram photos, your google docs, your pinterest boards, and tell me how viable they will be in 2030.
No doubt, Closed often provides funding and harnesses commercial interests to launch projects. Without a good dose of Open, however, Closed can run into any number of obstacles. Consider, for example, the problem conundrum publishers (Closed) currently face with regards to discoverability of their content. They make money by publishing new content at a constant rate but they lose money if the bloat of content they're producing cannot be navigated or deciphered by consumers.
Scientific information published
At a panel on big data during this week's London Book Fair, Sybil Wong of Parrho spoke about the relevance dilemma when it comes to scientific information being published.
There are 2.5 million scientific research articles published every year, which breaks down to 208,300 articles every month. Every researcher reads 22 on average a month, which is 0.0001% of those published — and this has peaked. So it is rather like looking at a star field and trying to think about which stars you should explore.
The challenge for the user is how find recommendations in a timely manner. For us the challenge is to understand what they're using our tool for and why they're not using Google search.
Platforms and standards
Of course, a good place to start might be to find a better balance between open platforms and standards with regards to indexing and hosting their content.
Open and Closed is also extremely germane to a research study released this week that reported a high level of student piracy related to Higher Education learning materials. When I tweeted about this, Mark Morvant, the Associate Provost for Teaching and Technology at the University of Oklahoma (and a great proponent of OER), responded with this:
He's right, of course, and we're certainly making progress in the area of affordable content in our universities and colleges. One of the challenges we still face throughout education, however, is a reluctance among faculty to share ideas and content. There are many reasons for this, a good number of which Tim Holt lists in his recent post. Alan Levine adds to this with a link to one of his epic presentations and resource sites related to the resistance to open sharing.
Alan notes:
We all start out in our educational careers (meaning when we were in kindergarten) knowing intrinsically the value of sharing. Somewhere between there and graduate school, we lose track of this simple concept, be it worrying about intellectual property rights or fearing theft.
Videos
Moving on to other interesting items from the past week, I noticed an item on the fifteen-year-old MMOG Runescape that has released a video to commemorate its anniversary. In the clip, the company advertises 245 million registered accounts. In reality, only 100,000 are online at any given time. It's really more of a corporate video, and I'm certainly not wanting to diminish the incredible achievement of Runescape creators, but it does remind me of Michael Feldstein's recent comments on the need for a more robust learning sciences community.
Unfortunately, the current state of the learning sciences research community is weak and fragmented. There is incredibly good work going on in pockets here and there, but overall, it's a mess. This is bad for many reasons. It both lets vendors get away with junk science claims while failing to reward good behavior. Worse, it effectively abdicates the central role that academia should be playing in driving the research agenda.
And, while I'm linking to posts from e-Literate, let me also mention Phil Hill's summary of an article on the history of competency-based education (CBE) by Chris Mallett. Phil ends his post by saying he would like to see future articles that address these two questions:
What are the limits of CBE, or under what conditions should CBE be attempted?
What are examples of assignments and assessments within CBE programs that go beyond simple quizzes and multiple-choice assessments?
Transitioning from past to future, Stephen Downes pointed to the MIT report Online Education as a Catalyst for Higher Education Reform. The report is definitely worth a read, and Stephen has this reaction:
This is an interesting forward-looking document from MIT. While the authors take pains to be clear that this is not a blueprint for the future of education, it does draw out some interesting lines of thoughts, including recommendations for research collaboration, showing the relevance of online learning to higher ed, creating the "learning engineer", and fostering change to implement reforms. The meat of the document, though, is found through pages 6-10 under the heading "key fronts in education research". I am by no means convinced of all of these, but they're worth noting.
Public-corporate partnerships
Of course, one way that online education is shaking up Higher Education is through the public-corporate partnerships being formed around graduate programs. A good example is the recently announced alliance between the University of Illinois and Coursera to offer a competitive Masters Degree in Data Science Analytics.
Starting this fall, users will be able to earn a computer-science master's degree in data science from the University of Illinois at Urbana-Champaign—whose computer-science graduate program is ranked fifth in the US—through a series of "stackable" online courses on Coursera's site.

It's this "stackability" that's intriguing. Users can test out the program by taking some courses for free and earning specialization certificates. Then, they'll decide whether they want to pursue additional classes—which include direct contact with the university faculty—for the full degree, at a cost of $20,000 (less than either an on-campus degree or a traditional online degree). There's no need to commit to anything from the start, as there is with most graduate programs physical or digital.
This trend is further evidenced through recent partnerships 2U has established with public universities.
Just days after announcing it was working with the University of North Carolina to deliver two certificate programs in its business school, the company has also gone public with news that it is extending its contract with the University of Southern California (USC) school of education for an additional 12 years and teaming up with Syracuse University to help launch a new online master of public administration. 2U works with colleges and universities to create and deliver degree programs online.
Recent Future Trends
Finally, let me close with a bit from this summary of the important conversation Bryan Alexander had with Gardner Campbell in the recent Future Trends forum at Virginia Commonwealth University:
While graduation rates are the type of success that registers on university dashboards, their influence is pernicious, said Campbell. "Whenever you are in a system in which institutional outputs and the single individual private goods (the degree you earn) become fatally interwoven, you get into a very strange situation in which success of the individual is defined in terms of institutional outputs," he explained. And when the need for institutional outputs drives the definition of what success is for students, the measures of success can become corrupted, Campbell noted. There are many ways to assure people are successful in their coursework, he added, including grade inflation. "It leads to teachers who are deathly afraid of giving anything lower than a 'B' or 'C' because that gums up the student success works."
"In a digital ecosystem, we are talking about shared private goods that contribute to a public good," Campbell continued. "That is what we need to emphasize if we mean to have meaningful civic engagement in this medium in the years to come. If we don't, we are not going to be in good shape as a polis, as a democracy. We won't have what I think of as truly lasting student success, which is effective participation in this digital commons or in the largest commons of all, civilization."
Other Items of Interest

The importance of reflection in experiential learning

Agile vs. ADDIE in Instructional Design

Complexity and Social Learning

Pearson's Quest to Cover the Planet in Company-Run Schools

Tenure is disappearing, much to the detriment of higher ed
Kyle Bowen: Robot Writers, Open Education, and the Future of Edtech