This is the third article in a three-part series on shifting product models in Higher Education. In the first post, I focused on the future of textbook publishers as they transition from their traditional focus on content to products centered on learning practice. In the second, I traced the historical assumptions of our university teaching and learning model, which was founded on the notion of information scarcity, and discussed how they might better position themselves for greater market relevance. In this final post of the series, I will talk about how educational technology companies are introducing new product models to displace the traditional content paradigm.
Down with Content! Long Live Content!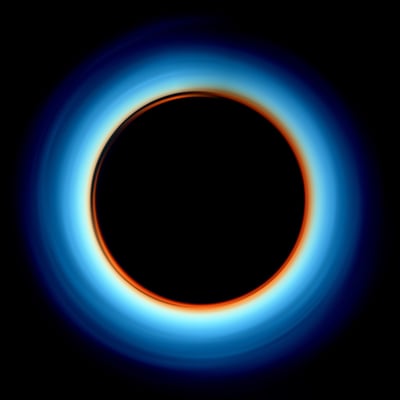 In 2007, when Eric Frank and Jeff Shelstadt founded Flat World Knowledge, the educational technology world seemed ripe for disruption in the form of new/different/better content publishing models. (See Jeff's insightful posts about the company's founding and early successes.)
It was the year of the first Kindle e-reader, and also the year that leading Higher Education textbook publishers launched their new e-textbook solution, CourseSmart. Publishers had long owned a monopolistic grip on learning materials but now that the means of production and distribution were shifting, the market was primed for change.
We could build a better textbook. We could make it interactive with rich media. We could make it cheaper. We could make it accessible anytime and anywhere. We could disaggregate the content and serve it up in just-in-time chunks. We could integrate our learning materials with LMS and courseware platforms.
Or so the thinking went.
And to be fair, over the ensuing decade many of these things have indeed come to pass. However, as is wont to happen, a funny thing happened on our way to the future. Content has remained an important element in the educational technology ecosystem, but it has lost its position as the hub.
Content is now part of something bigger, an expanded EdTech ecosystem in which a plethora of augmentative learning services are vying for the center. And while many of those services are still related to learning content, they have much less to do with the actual creation, publishing, or instruction of that content.
Seven Dominant EdTech Trends for the Ten-Year Horizon
When I think of the possible futures of educational technology and content, I'm reminded of a fun post on Business Insider that showed the early websites of 24 famous company brands.
When these companies launched their first sites in the mid-90's, the Web was a novelty, a way to hedge your bets or show customers you were keeping up with the times. It was definitely not a required part of the product ecosystem. Growing brands like Home Depot saw it as a fringe place to establish an extension of their presence.
Of course, what they discovered over time was that the Web was more than just another channel. It was actually a central hub for retail operations.
In the same way, as I look at possible futures for educational technology, I see content (think "information") as a common connector for products and services that will dominate the landscape. Rather than a core product, the rule of thumb will be content +.
Content + tutoring, content + adaptive assessment, content + immersive experience, content + credentials.
With that context, here are the seven dominant, content-related EdTech trends I see on the ten-year horizon:
1. Facilitation
Creating and publishing new content will decrease in value, while facilitating the packaging, discovery, distribution, and instruction of existing content will see a dramatic increase in value. This segment will include replacements for traditional content publishers, and their activities will focus on providing content frameworks, OER curation and course packaging, program enablement, and tutoring. Their efforts will be boosted by an evolutionary migration away from books to courses, and then from courses to capabilities. Examples: Lumen Learning
and Saylor Academy
2. Enhancement
Another group of EdTech companies will focus on content or information enhancement. These companies, specializing in low-end products ranging from assessments to flashcard study tools, will focus on contextualizing information in practical formats. They'll provide subject and environment-specific tools and enhance information acquisition through multiple forms of reinforcement. Example: Higher learning Technologies
3. Experience
Over the next ten years, this is one of the areas where we'll likely see the most technological innovation. We'll watch as new virtual and mixed reality products – from Magic Leap to HoloLens – from a host of new EdTech companies enter the market to drive personal information environments and visual networking apps. Example: Minecraft for Education
4. Credentialing
UMass Online recently announced they would be entering the ranks of institutions that provide alternative credentialing with their non-credit badge program in project risk management. Pearson and Flatiron School are teaming up to provide a new, on-campus coding bootcamp for college and university students. We're still at the beginning of what will become a significant market segment that will increase institutional relevance and include credentialing standards, stackable credentials, and microdegrees. Example: Credly
5. Analytics
As we reach the ten-year horizon, we'll likely notice a shift from analytics that target tactical student retention to analytics that promote strategic lifelong loyalty and institutional relevance. The companies that lead this market segment will revolutionize transcripts and pioneer new tools for networked learning and knowledge management. Example: Visual Transcripts
6. Untethering
The rumor mill suggests that the 2nd generation Apple Watch could come untethered from iPhones. Similar untethering will occur with educational content over the next ten years, and a host of companies will provide innovative technology to support it. For example, we'll see content untethered from traditional structures such as courses and books, and delivered independently in the form of capabilities. We'll also witness the untethering of instruction from specific or siloed environments, such as "online" or "hybrid."
7. Learning Design
With all of this change will come an increase in the role of learning design. This emerging market will be a significant evolution from current instructional design, and will blend Product Design, UX, and Learning Science. Learning design companies are poised to become the new architects of educational content, organizations, and learning spaces. Example: Institute for Learning Environment Design