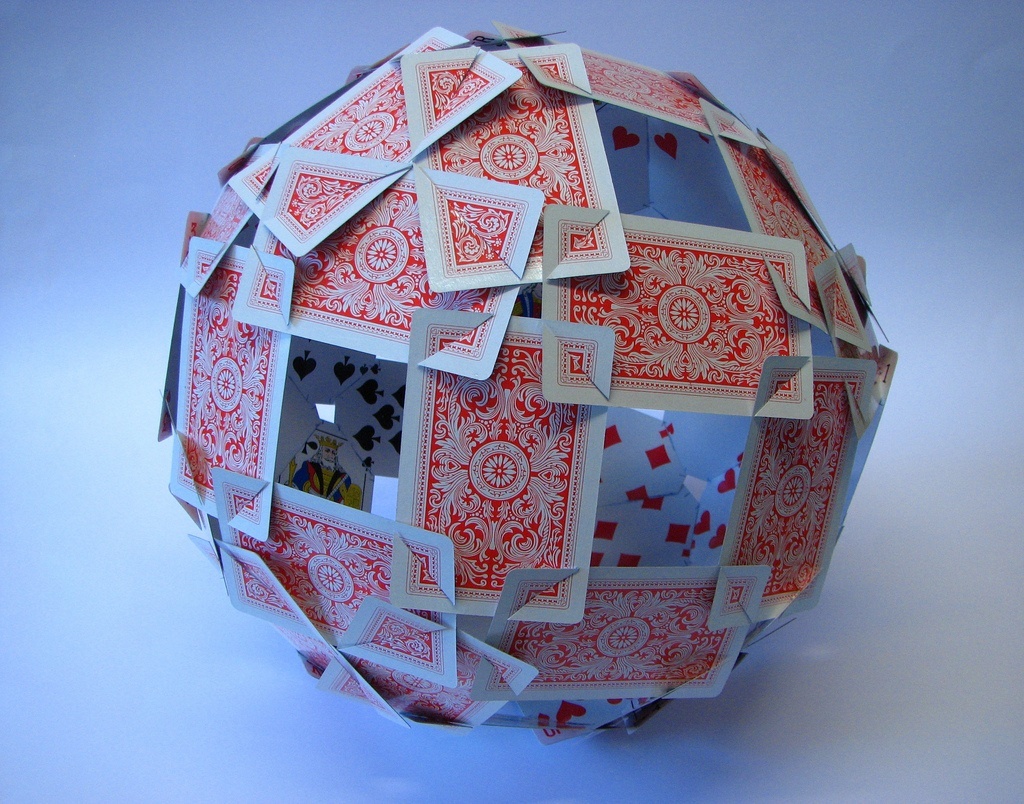 Dan Meyer gave yet another thought provoking presentation about math education at the recent 2016 NCTM Annual Meeting. His talk transcends math education – it provides excellent tips for any instructor interested in learner engagement.
Three Common – but Flawed – Solutions to Increase Student Engagement in Math Education
Teachers and publishers are interested in making math education more engaging, and, according to Meyer, here are the three most common solutions for increasing student engagement with math concepts:
Solution 1: Make math real world.
The logic behind this solution is that in order for math to be interesting, it must be real world. If it's not connected to the real world, it can't be interesting. This, as Meyer points out, often results in forcing real-world scenarios and examples that actually produce the opposite of their desired intent – they make the math seem even more alien to students.
The image below shows several examples Meyer provides:
Solution 2: Make math job world.
In this strategy for student engagement, the goal is to answer the age-old student question, "What does this have to do with the real world?" The answer, at least in this solution, is to relate math to jobs or professional outcomes in order to make it relevant. As Meyer notes, the net message for most young students is something like, "Do this thing you hate for 10-12 more years and we'll reward you with some work." The appeal is obviously limited.
Solution 3: Make math relevant.
According to this solution, we can make math problems (and thereby, math) engaging by using real-world objects in problems. This will make traditional math words/concepts such as sphere or cylinder more relevant. Here is an example:
In reality, none of the these solutions overcome the problems students actually have doing math. These makeovers and real-world attempts at making concepts relevant aren't increasing the number of students who can work the problems. They don't help students with basic struggles such as where to start.
From a Learning Environment Modeling perspective, these approaches look something like this:
As Meyer observes, there are a number of challenges inherent in this model. First, it's entirely instructor-centered. Consequently, any subject relevance must necessarily emanate from either the instructor's explanation of the concept or from the real-world or job-world examples that are explained by the expert (the instructor or the expert voice of a textbook). The model also lacks any kind of true reflection, personalization, or inquiry that might lead to real student engagement.
Developing the Question
After discussing the limitations of these approaches, Meyer shares "research from Willingham, Kasmer, Roger & David Johnson, Mayer, et al., presenting stronger strategies for creating interest in mathematics education." Taking a quote from Willingham, he frames these improved strategies in terms of "developing the question."
Meyer illustrates the importance of this approach with a dial that represents the "mathiness" of a classroom. At the high end of the dial, the math in the classroom is at a very high-level, abstract, formal, and precise place. Turning the dial down doesn't make the math easier but rather it creates an atmosphere in which math is more imprecise, informal, intuitive, and concrete.
The hard part for instructors, Meyer says, is learning to turn the dial down before we turn it back up. The goal is to making math more accessible and concrete before we move to precision and abstraction (or go to our explanations). He points out that we can always make imprecise questions more precise but it's difficult to move from precise to imprecise. It's almost impossible to take back an explanation.
Getting Students to Care About the Explanation
The question, then, becomes, "What can you do to interest learners before you explain? How can you make them care about the explanation?" Meyer offers four valuable suggestions:
- Ask students for their questions. If they can ask questions about a concept, it's moved into their real world.
- Ask students for their questions about our questions.
- Ask students for wrong answers and best guesses. If students are able to guess about something, it's moving into their real world.
- Engage students in constructive controversy. If students argue about something, it's beginning to have personal relevance.
Using Learning Environment Modeling, we can see the multiple benefits of this strategy:
By initiating the learning sequence with inquiry and dialogue, the classroom environment is optimized for "learners" instead of "knowers." The concept is presented in a partial or imprecise form, and students are allowed to help shape and personalize the explanation even before it's given. Moreover, students are receiving positive feedback from both peers and instructors from the very beginning.
Once the instructor provides a more formal explanation of the concept, students are already engaged and have a framework for making sense of the math presented. In the next step, the students curate and crowdsource examples which, consequently, have a natural relevance. Again during this step there's another round of feedback from peers and the instructor. Finally, when the students actually begin working problems, they've already solved the biggest problem – they are now engaged with math in a meaningful way.
I highly recommend the video regardless of your specific interest in math education. It's one of the better resources for framing effective approaches to student engagement.