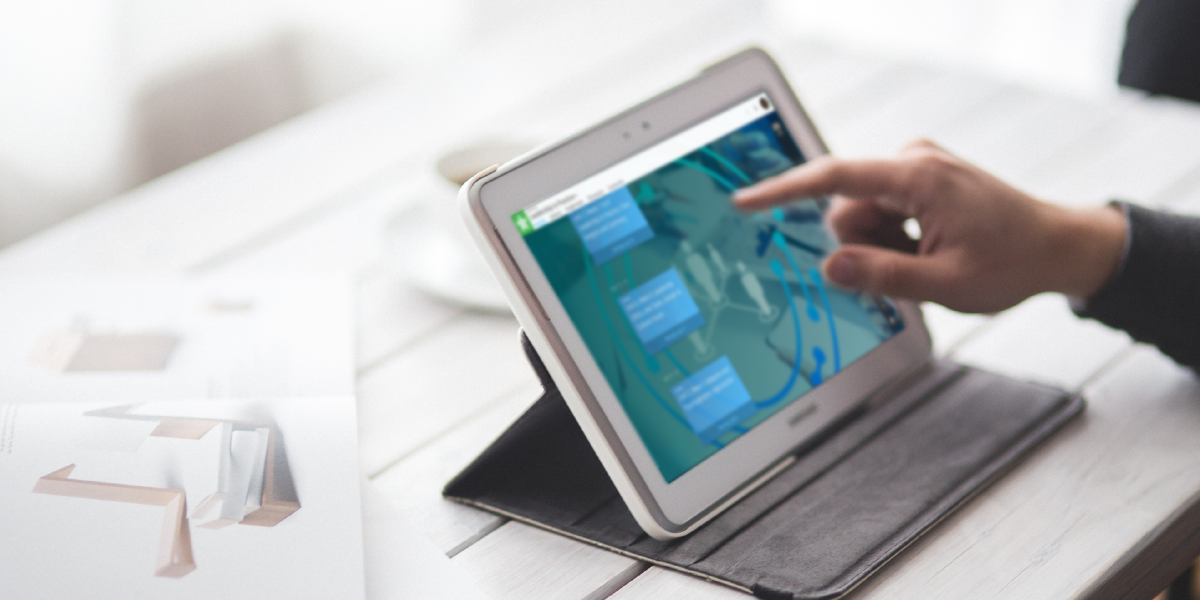 There is a lot of discussion about the role millennials have to play in association membership growth. After all, they have quickly become a significant percentage of the workforce, and that number will only continue to grow. Maybe you've participated in those discussions, asking questions like:
- Why aren't young people joining our association?
- How can we get the attention of younger people in our industry?
Applying a one-size-fits-all personality trait to this group, however, is counterproductive.
Traditionally, there are four Ps that describe the value of association membership:
1. product
2. price
3. promotion
4. place
With younger professionals, there are also four Cs. They are:
1. consumer wants and needs
2. cost
3. commuication
4. convenience
As Seth Kahan of Association Transformation said, it's more valuable to focus on the individuals who are invested in your success rather than emphasizing quantity over quality. After all, you can find other ways to serve up additional membership revenue.
Showcase Your Association's Benefits (The First P: Product)
Clearly outline the benefits of becoming a member, both the immediate and future impact, ease of use, on the go accessibility, training materials, and extended benefits like discounts and community support. Essentially answer this question: "What do I get out of it?"
If you have a tiered system, showcase the differences and incorporate the reasons for joining at a higher membership level. Include opportunities to upgrade once members have joined the association community.
Networking Opportunities
Attending conferences recommended by a professional association is an opportunity to talk with knowledgeable people, take notes, and follow up on vocabulary or concepts you hadn't yet fully incorporated.
Better yet, millennials can ask friends in your association to walk them through the process of acquiring new expertise! Networking is a natural consequence of interacting with people with areas of competence outside their own.
In the e-learning industry and the digital world in general, Learning Management Systems (LMS) offer support for multiple, as well as multi-layered, communities. Networking opportunities are a great way to connect; we all know the power of a strong reference letter from a friend or associate.
Attending professional association meetings through your extended enterprise is a win on several different levels. Millennials can socialize with people who understand what they are going through at work while also gaining important resources for making informed career decisions.
Mentoring Opportunities
You'll build a competitive advantage if you can show that your association cares about the development of its members. Of course, the goal of the association is to help members grow in their professional lives— just don't forget to showcase it.
It's difficult for employees to produce great results if no one's giving them constructive guidance and appreciative feedback. Highlight an employee training program to help millennials just entering the workforce and those that are switching career paths. LMS platforms can offer contextualized conversations to create notes and initiate or respond to conversations.
Job Listings
Known as the "job-hopping generation," according to Gallup, millennials are the most likely generation to switch jobs. In fact, Gallup's recent report states that 21% of millennials say they've changed jobs within the past year. This is an opportunity to highlight the connections that an association can offer.
Highlight the ease of access to quality job listings, whether it's sending a dedicated email or creating a web-based forum. As an association, providing a link to hiring businesses that offer growth opportunities and benefits that millennials are seeking is highly desirable.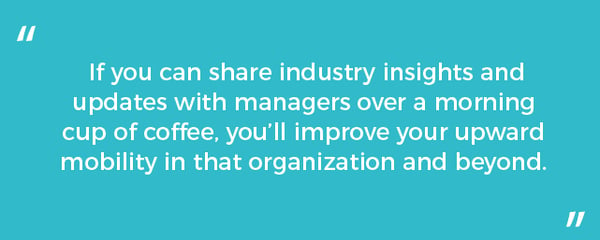 Value for Your Résumé
To make a move that advances their careers – as opposed to one that just changes where they work – millennials need a résumé that helps them stand out. Being part of a professional association is a great step in that direction. It shows that they do their homework and take their work seriously.
Association membership is an easy way to stay informed on the latest developments in their industry. If you can share industry insights and updates with managers over a morning cup of coffee, you'll improve your upward mobility in that organization and beyond.
Today's résumés go beyond paper. Use a learning management system to show millennials how to create an online presence. Go a step further by using the authoring tools to control presentation, receive feedback, and maximize the instant online interaction.
Discounts, Services & Other Perks
Who doesn't love a discount? Discount opportunities are the top three benefits that millennials seek, according to a Nielsen study about shopping habits and benefits members receive. Everything from car rentals, retail, online training, and professional workshop discounts are great perks that associations should consider.
Continuing Education
Most of us enter different trajectories than what we envisioned when enrolling in our first year of college. Our interests change over time and what we desire from a career can shift drastically.
Association members can help them acquire the knowledge they didn't get in college or improve upon current skills to help knowledge retention.
The professional world requires proof of knowledge and skill sets, which can feel overwhelming if you spent your senior year writing a paper that is unrelated to the job your applying. In the same way, one can use the Stuff You Missed in History Class podcast to learn more about historical happenings like The Great Emu War, the professional development opportunities offered by your association offers will help millennials gain new proficiencies and keep them relevant and informed.
Offering connections to training programs through cloud-based learning management systems helps those on-the-go busy professionals. They can continue their personal and professional growth from anywhere without impacting their schedules.
Consider Tier Based Membership & Pricing (The Second P: Price)
Millennials are just beginning their careers; recent college graduates are just starting to pay off their student loans. It makes sense to create a low-cost membership that you can build on over time. Focus on establishing the benefits and initiating participation. As you structure your membership offerings, consider:
- Different membership tiers,
- Several defined opportunities or seasons to jump in throughout the year,
- Group sales with a slight discount, or
- Opportunities to reduce fees through referrals or volunteering at association events.
Place Your Association Where it Matters (The Third and Fourth P: Promotion & Place)
Millennials are the largest in today's labor force and have adapted well to the ecosystem of digital platforms They use the Internet, mobile technologies, and social media to peruse new information, communicate, and expand their personal networks.
Even in their professional lives, college textbooks have been swapped for online courses, articles, blogs, and social media. Digital formats quite frankly afford millennials the convenience of multitasking and accessing content on the go. Consider bringing your association offerings directly to them in their digital networks; LMS offers a familiar workspace.
Social Media
Digital formats are ideal for presenting and processing new information. With digital, it's easy to mix media and achieve the right balance between audio and visual cognitive channels. This means optimized information processing and improved recall. Moving beyond text, video, and animation are powerful tools for modeling skills and processes.
Social media has become an increasingly common method of developing and joining existing communities and creating methods to bond with like-minded individuals. An easy way to discover interesting associations is through these tools. They allow you to see the kind of experiences you would be having as a member and the type of people you would be enjoying it with.
Universities
Millennials retain strong connections to their higher education institutions through relationships with their peers and professors. Many are active participants in their alumni networks and default to those small communities for advice, feedback, and support. Establishing the value of association memberships starts right as, or even before, they start their careers. Tap into that network and highlight the value that associations can offer as they develop and alter their career paths.
Creating an environment that establishes communal learning experiences full of peer dialogue is familiar. Learning through an association is not a series of tasks and assignments but rather an experience available at members' convenience to be shared with colleagues, reminiscent of the college days. Presenting digital formats, or e-learning, is more appealing for busy professionals.
Meet your members where they are
The best part about associations is that members can decide what they want to get out of them: networking, continued education, or their next job. No matter where they are in the world, you are at their disposal to offer them services and community. Convenience is key. But don't forget to keep wants & needs, cost, and communication in mind to successfully engage millennials.