Millennials are used to surrounding themselves with a community that stems from shared experiences and online interaction. I fall at the end of the Millennial generation as a 3rd culture kid having spent the majority of my life in Dubai. A recent move to Oklahoma has shown me the difficulties of creating a community in this new social and political landscape.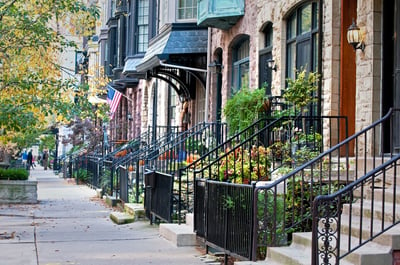 Moving to a new place or beginning a new career can present problems for Millennials as now they have to start fresh and find a new community. In Dubai, the social landscape was constantly changing due to its transient nature and the vast majority of its residents being expats. Building a community was necessary since most people left behind all their friends and family during the move and now had to develop a new support system in a foreign land. Due to Dubai's nature, there was a general desperation in the population to make connections and join whatever groups and associations could help build their network.
Never Stop Expanding Your Network
In America, many people have had a lifetime to develop a community and can be set in their ways, retaining a small group of friends. There is a mindset of contentment in people's current social situation that makes accepting new members seem unnecessary. This makes joining and developing professional connections through associations essential.

Associations make you go outside your comfort zone and seek new relationships. They are a valuable tool for Millennials whether they are joining a new community or simply enlarging their own. Help your career and yourself. No one regrets meeting like-minded professionals that will help speed up your career path.
Find an Association That Interests You
Social media has become an increasingly common method of developing and joining existing communities and creating methods to bond with like-minded individuals. An easy way to discover interesting associations is through these tools. They allow you to see the kind of experiences you would be having as a member and the type of people you would be enjoying it with.

As Millennials develop and alter their career path, associations can be there for them every step of the way. Even in a position you've retained in years, an association can be a way to get inspired again and see what creative ideas others have to share. There's an association for every profession no matter how obscure, as I'm sure the Puppeteers of America Association would attest. You just gotta find your niche.
Keep Learning
Education is a shared experience that bonds people – the stress-induced panic of finals week in 2014 resulted in meeting my best friend and gaining access to her superior notes. Thankfully associations provide the learning opportunity minus the mental breakdowns. They aid in the creation of opportunities for Millennials who wish to grow personally and professionally.
Learning through an association is not a series of tasks and assignments but rather an experience available at members' convenience to be shared with colleagues. Creating a communal learning experience full of peer dialogue is one of the ways an association can help bind its members together into a community. They can also take their experience onto the Internet and give busy professionals access to a great e-learning experience. This influx of new people and ideas is a great way to start conversations that build connections and share knowledge.

Maybe the best part about associations is that you decide what you want to get out of them. No matter where you are in the world, they're at your disposal to offer you their services and community. What you do with them is up to you.