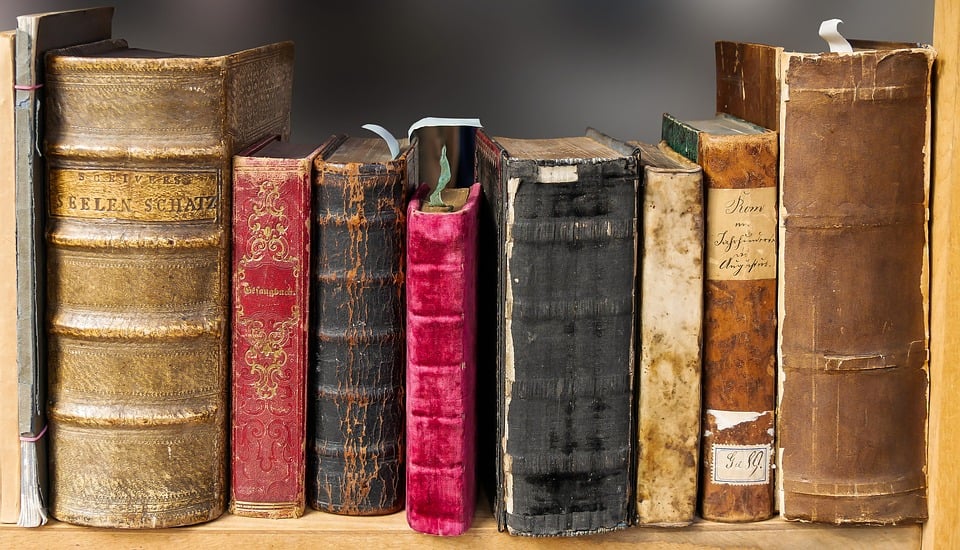 My mom is a former teacher, and as soon as I could crawl she had a baby-proof book in my hands. She loved gathering my brother and me into a pile on her lap and letting us pick stories we'd read together.
As a teenager I continued to enjoy reading as a pastime. I'd spend hours in my local bookstore, eagerly sorting discount treasures to decide which one I'd take home. But in college, a full bookshelf gathered dust as textbooks took over my apartment. The magic of reading a physical book had been replaced with all-nighters, flashcard stacks, and highlighted vocabulary.
Now fully into the cycle of Millennial adulthood, I have resumed my love of reading for personal enjoyment. Meanwhile, in my professional life, the textbooks of my college years have been swapped for online articles, blogs, and social media.
Digital platform vs. Paper
My generation is the largest in today's labor force and, like other Millennials, I have adapted well to the ecosystem of digital platforms in which I came of age. I use the Internet, mobile technologies, and social media to peruse new information, communicate, and expand my personal networks.
When it comes to reading, however, my loyalties between digital and analog remain somewhat split.
Office environment
At work, I need to process lots of information at the same time, often via multiple channels, in different formats, and on different screens. Digital formats are indispensable in this context because they allow me to review and manage content on my phone and computer simultaneously. They also let me share information efficiently and collaborate with teammates on documents asynchronously.
Digital formats afford me the convenience of multitasking and accessing content on the go.
Home
When I get home, however, and return to personal relaxation, I find myself inevitably drawn to analog or print. I enjoy the tactile element of holding a book and the kinesthetic bliss of turning pages. I relish a different pace and purpose for reading in this context.
The results
I like to think that I am not unique among my Millennial colleagues, that they too have split loyalties or personal preferences between digital and analog forms when it comes to reading. To test this assumption, I spoke to other Millennials at the NextThought office. Like me, they are all digital natives and immerse themselves in digital information at work. They use the Internet across multiple devices to learn and manage.
But, in their personal reading, when efficiency and productivity are not at stake, do these millennials prefer digital or analog? Here are three representative responses:
Kaley, 26: "In college, I had a copy of my favorite book, a book that was very meaningful to me. On several occasions, I lent this book to friends to read. After they read the book, each one of them signed one of its pages and wrote a note about the impact the book had on them. That book, which holds a narrative of friendship and sisterhood within its printed narrative of hope and love, is one of my most meaningful possessions."
Brianna, 26: "A physical book, because it feels cozier. But I'd take an audiobook over either any day of the week."
Lacey, 27: "It depends on the book. If it's something I want to learn and take in, paper all the way. I can write, highlight, and easily refer back to something. If it's a book for fun, e-book because I can't tell how much more I have to read so I'm not sure how much longer I have in the story. Like a movie, you don't have a timer clicking down the whole time, and I can carry my Kindle on the plane, car, etcetera."
What can we learn from this?
How can companies and organizations take advantage of the fact that my Millennial colleagues and I enjoy both digital and analog formats for reading and consuming information?
Here are some suggestions.
1. Digital formats are ideal for presenting and processing new information. With digital, it's easy to mix media and achieve the right balance between audio and visual cognitive channels. This means optimized information processing and improved recall. Moving beyond text, video and animation are powerful tools for modeling skills and processes.
2. Print is a valuable medium for making personal or emotional connections. Don't overlook the physical connection that can occur by holding and touching information. Print has a unique appeal for Millennials, and it also encourages processing information at a more leisurely pace. Companies should consider what types of stories and communication make most sense in print as opposed to digital.
3. Different content formats communicate in different ways. Purpose and need are critical considerations when choosing the proper content format. Digital is optimal for adaptable content chunking, flexible information delivery, and efficient distribution. Print is great for presenting linear narratives and reinforcing ideas with an emotional emphasis.
So, what's the right content approach for Millennials when it comes to the workplace -- digital or analog? Using a quote from the highly underrated film, The Road to El Dorado:
In an age when a variety of information mediums are easily accessible, the best approach is an all-inclusive one. Use both digital and analog, but employ them according to the needs and opportunities they serve best. If you do this, Millennials will be productive and responsive to your content programs because you've addressed current technology while being aware of individual preferences.