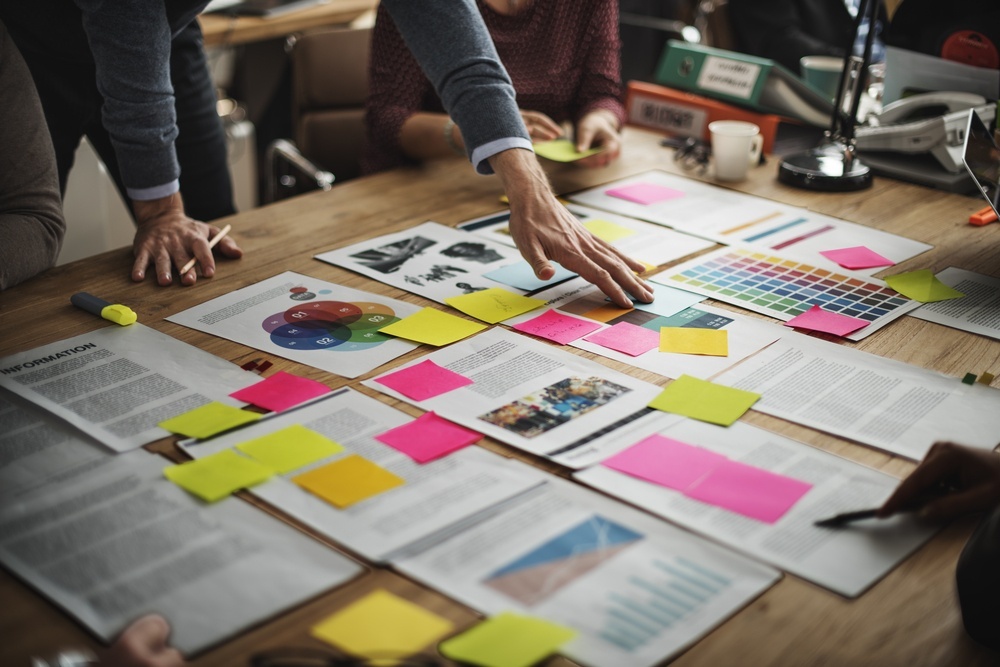 Beginning last fall, NextThought began integrating Learning Environment Modeling (LEM) and the LEM language (LEML) into its formal processes for learning design.
The transition to LEM has helped us standardize our approach to learning across different types of projects, and has also provided consistent tools for evaluating the efficacy of our work. In this post, I want to outline in greater detail why we feel LEM is so important in the creation of learning solutions and how it helps us work more effectively with our partners.
Anyone who's worked with LEM and LEML would likely say its greatest value is providing a shared, easy-to-use design language for describing learning environments. I don't think the value of such a shared language can be overstated. In fact, the lack of a common language is a primary impediment to creating successful learning solutions.
Without the ability to describe learning environments accurately – so that people from different backgrounds and experiences can understand them clearly – it's difficult to transition learning design and associated research into applied contexts that make sense.
Conversely, having a shared design language facilitates greater design collaboration, relevance, and innovation around learning solutions.
Using LEM
Using LEM to model learning environments also provides a needed, visible framework for evaluating the efficacy of our designs. It allows us to unify design with evaluation and measurement activities. The results of this framework include the ability to build effective research community collaborations, learning analytics research, learner success visualizations, and contextualized visual transcripts.
Our operations
In recent months, we've operationalized our use of LEM to ensure that our partners realize the greatest benefit possible for their learning projects. This operationalization includes:
1. Learning Video Templates – We work closely with NextThought Studios to craft the ideal uses of video for our partners' learning needs. This includes learning templates for Informational, Narrative, and Skill and Process Modeling videos. These templates address desired learner outcomes and integrate best practices from multimedia learning research.
2. Training Module Patterns and Resources – Working with LEM and LEML, we're creating an extensive library of reusable patterns and resources that allow our partners to create engaging learning solutions both quickly and cost-effectively. Our pattern library and matching Build Boards make it easy for partners to visualize different learning models and make informed decisions about their projects. Our resources include showcase examples and video tutorials.
3. Course and Program Design Templates and Resources – For partners needing complete course and/or program design solutions, we provide workshop training, a library of patterns and templates, and other LEM design resources. Just as important, course and program templates are designed to support ongoing evaluation for learning efficacy.
We believe that LEM fills a strategic gap in digital learning design, practice, and research by providing an easily learned language that helps people communicate about learning environments. More important, we see LEM as an important tool for helping our partners build successful learning environments for their respective communities.