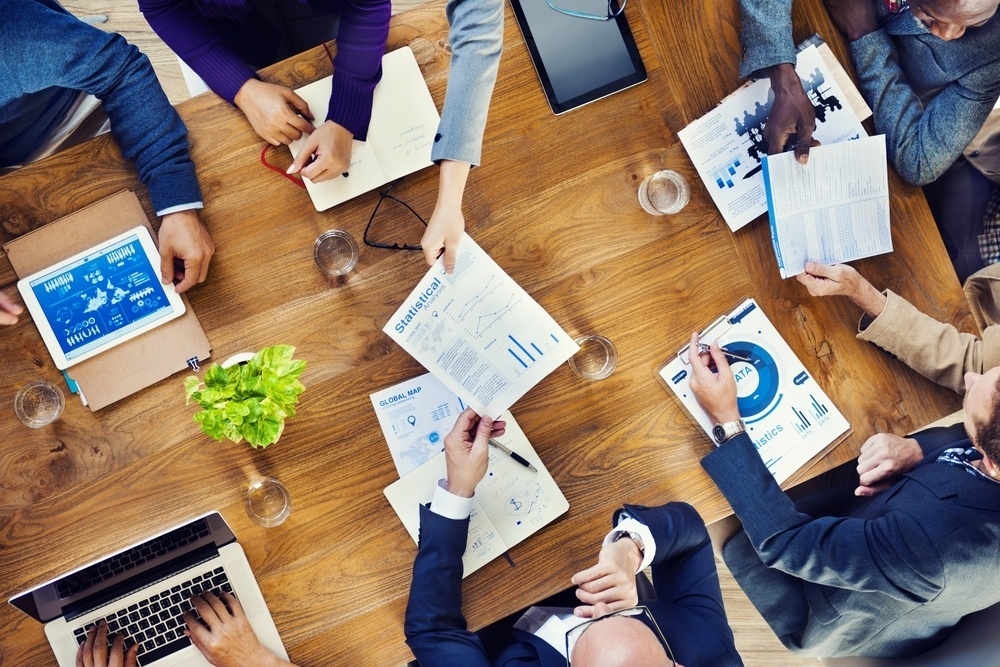 Most people who work in organizations are familiar with and are, sometimes, resigned to the reality of meetings. Unfortunately for many employees, meetings can become tedious and counterproductive over time.
The negative attitude of meetings
There are a number of factors that contribute to this devolution in people's attitudes toward meetings, including: 1) an excessive frequency of meetings, 2) the absence of a consistent meeting structure, 3) discussions that exceed their useful time limit, and 4) a lack of participant interaction.
A negative attitude toward company meetings poses a risk for organizations, for no matter how they are handled, meetings nonetheless remain a primary mechanism for keeping everyone moving forward on a strategic path.
A solution
One solution to this dilemma is to refocus the way meetings are perceived and to begin to conduct meetings as learning environments.

Meetings can become spaces where pertinent information is shared, useful feedback is provided, and innovative organizational evolution occurs. Treating meetings as learning environments will help participants visualize and maximize the different learning possibilities that can occur in an upcoming meeting, as well as ensure that everyone involved has a successful experience.
An example
Consider the following meeting agenda LEM from a recent gathering of the new Council for Online Learning Excellence (COLE) established by the Oklahoma State Regents for Higher Education.
- Inform participants about COLE and its mandate
- Determine opportunities and organizational needs
- Establish immediate and intermediate goals for the council
- Identify initial projects and project managers
Objectives for meetings
Bucky Dodd, our COLE Chair, and I also had specific learning environment objectives for the meeting:
- Create a participatory environment – we wanted to emphasize this would be a council for "doers" as opposed to "talkers"
- Instill in COLE members a sense of ownership with goals and initiatives
- Work toward clear deliverables and responsibilities
With these objectives in mind, we opted to provide an overview at the beginning of the meeting for contextualization, and then we worked out a pattern that could be repeated for the rest of the day to get participants engaged in an iterative planning process. This involved planning and generating ideas in small groups, presenting them, and then having the larger council membership provide feedback. Moving beyond our face-to-face planning session, we wanted to extend our work and communication that day into an online space.

We were fortunate in that many of the members had participated in a similar hybrid engagement model last year, and we were able to build on those experiences.

The meeting was a tremendous success. Participants were highly engaged and welcomed the opportunity to take ownership.

Looking back at our learning environment model for the meeting, the value of working with a visual model becomes evident. Moreover, because we were focused on our meeting as a learning environment, we were able to identify agenda opportunities we likely would have otherwise overlooked.