There has been a lot of hype concerning the need for associations to take learning online.
Expanding online content offerings without a well thought-out strategy can be costly and ineffective. Some key considerations in determining a strategy are:
1. What is the purpose of your online learning?
2. What subset of your membership will you target with online learning?
3. Which courses are best suited to offer and market online?
4. What constitutes an effective and engaging online course?
Before embarking on a major investment in online learning, a process should be in place to help develop the right vision and strategy. Over the next few months, I will be writing several blogs that will flesh out a suggested process for developing a vision and implementation strategy for online learning.
In this blog I discuss two of the various issues that should be evaluated as you determine whether or not you should expand and improve online learning options. I also share the importance of a shared online learning vision by the association leadership.
Forestalling Competition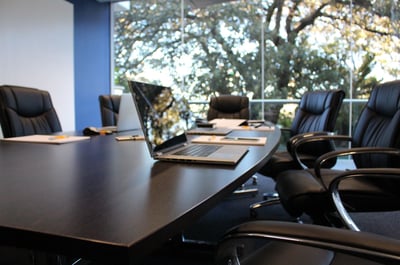 For-profit organizations are beginning to discover that offering valuable content online is a lucrative business. Udemy and MasterClass are two of the more successful examples of this. However, there are a plethora of other companies that are beginning to wade into this market.
This trend may erode the market shares of associations that are seen as expert content providers in their particular field. Oftentimes, the competing content is inferior to what is offered in the association, but the ease of access becomes the determining factor in choosing an online option. An example of this is a recent association client that approached us with a desire to take their trainings and other resources online. They are beginning to lose business to a for-profit training organization. This association is renowned for its expertise in its specific field, but they offer most of their trainings in person, or through books and static PDFs. This association realized that to maintain their primacy as a provider of expert content into the future they would need to invest in an infrastructure to deliver engaging content online.
Reaching Members Online
Younger generations are leading the way in the use of technology, but there is a growing number of users in all age groups that are reliant on technology for learning. News, sports, weather, do-it-yourself instructions, professional training, and college degrees are increasingly sought out online. The ongoing technological revolution has led to the growing expectation that content should be available on demand and easily accessible online. It is impossible to fully ascertain how this trend will manifest itself in learning over the coming years. It is my opinion that conferences and events will be well attended for years to come, but a failure to develop an online presence will be costly in the long-run.
Developing a Vision
Knowing the reason for your online learning aspirations is a critical element of developing an effective vision. You need to know why you are wanting to create a stronger online presence and how you plan to do it. A vision for online learning must be embraced by the leadership of an association in order for it to be sustainable. A commitment to an effective strategy will require resources in terms of labor and finances. If there is not a shared vision and an achievable strategy for implementation in place, the leadership will not be committed to providing the resources long-term. In future blogs I will talk more about what constitutes an effective vision and share a suggested process for developing a vision and an implementation strategy.