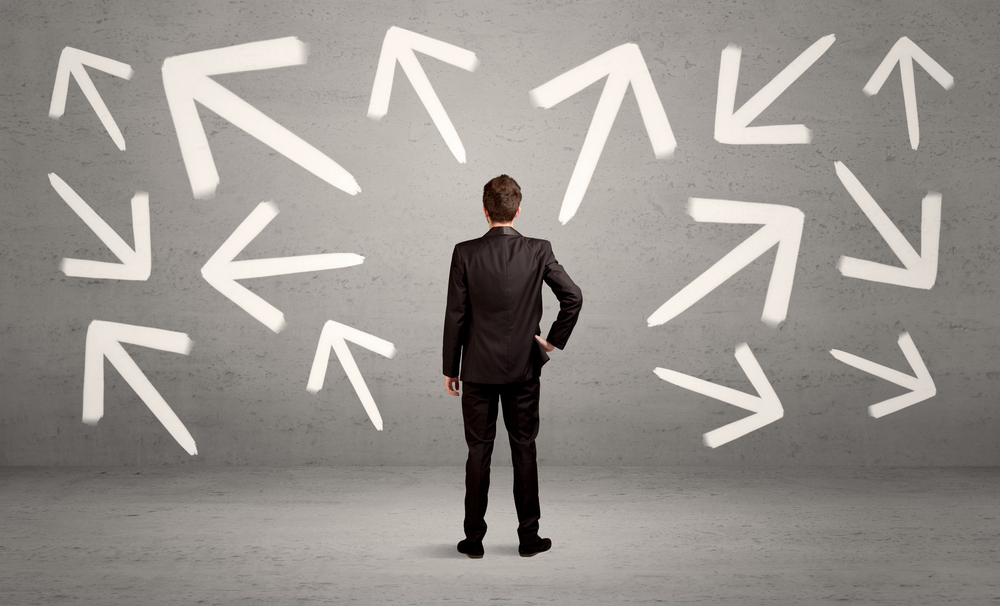 Have you ever been overwhelmed by choices?
I was at a restaurant recently and the number of choices on the menu would have easily taken 30 minutes to read and compare. As leaders, the one thing we're not short on is choices.

Where do we spend our time, money and energy? What goals should we pursue to create value for our organization? What do our members need to be successful in their professional lives?

Few would argue that learning is not a core function of any successful association; however, we also know the field of education is moving so fast that it can be challenging to feel confident enough to make the right leadership decisions that benefit your association and members.

In this post, I highlight three of the most important learning innovations that face the association market and offer some insights for association leaders on what to do about them.
Innovation 1: Blended Learning
The first innovation I would like to discuss is blended learning. For many, "blended learning" refers to the combination of online and face-to-face learning experiences. The real innovation combines formal and informal learning experiences as well. Learning is not just about what happens in a classroom or placing some resources on a website. Blended learning is about strategy.

Adults learn because they see how and why what they are learning can help them. Blended learning gives association leaders a unique opportunity to add value for members while creating experiences that extend far beyond a formal course.
Innovation 2: The Community Teacher
The next major learning innovation facing associations is what I'll refer to as "The Community Teacher." Many associations have made considerable investments in order to launch social community software and host large conferences and meetings. The underlying assumption is that members in the association community share what they know with others. This is great. However, it also creates some unique challenges.

When the community becomes the teacher, association leaders often find member engagement can be challenging to grow and maintain. This is likely because those in the community lack the advanced skills needed to be effective "teachers" of their knowledge to others. Great associations not only empower knowledge sharing, but also prepare their members to be effective "teachers" within the community.
Innovation 3: Automation
The final learning innovation that will have a profound influence on associations is automation. When we think of automation, the image of a robot in a factory might come to mind. In reality, automation is all around us and plays an increasingly important role in learning situations.

Software is becoming more effective at "learning" the behaviors of people and providing guides or tips that help them in the moment of need. Automation makes this possible in ways we have never seen before.

Association leaders are now faced with the challenge of how to incorporate automation into the broader association learning environment, while they continue to grow a strong and engaged member community.
Why it Matters: The Learning Architect
Blended learning, the community teacher and automation are all three innovations that are transforming the way associations engage and support their members. With these and other learning innovations, the role of the association leader is also changing. While the growth and engagement of members remains an important function, association leaders are also charged with becoming the Learning Architect for their organization.

I use the term "Learning Architect" to communicate the important role leaders play when designing and supporting experiences that help members learn and use what they know effectively. This means applying a design mindset to challenging and complex problems, while also asking - How does learning play a role in the process of innovation?

Learning architects are keenly aware of how people learn and ways they can design physical and virtual learning environments that promote optimal learning experiences.

Association leaders find themselves at the center of incredible innovation and challenge. The three learning innovations highlighted in this article influence the way associations engage and support members on a daily basis. Great association leaders have mastered the role of "The Learning Architect" by designing and supporting innovative learning experiences that are timely, meaningful and useful.

To learn how you can accelerate learning innovation for your association visit the Institute for Learning Environment Design for a free consultation.