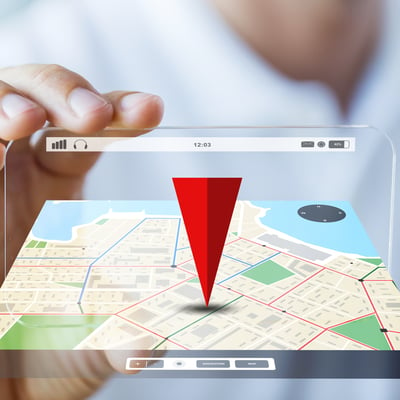 When designing an online course, whether you are starting from scratch, or updating a pre-existing training, it's important to begin with the destination in mind.
Perhaps you already know what you want to share, you have prepared content and you even have stellar pieces that will drive home key points. It's time to begin the instructional design journey, but do you know where you're going?
Imagine you're giving a friend directions to a store. You know the city well. You know every road, turn, construction zone and even which lanes using to avoid traffic jams. You are able to offer expert information to the traveler and it would seem you have given them all of the resources they need to make their trip, right? Well, if you don't mention the name of the store or explain what the destination looks like, the traveler won't know where to land, making all of that expert information pretty useless.
When designing an online course, begin at the destination.
In our store scenario, you must know where the building is and what it looks like in order to best direct your friend. Creating a course or training program works the same way. Any training or course should lead the learner to a pre-stated objective, or destination.
Defining explicit objectives for your course (knowing where the building is) and stating what it means to meet those objectives (what the store looks like when you get there) are crucial elements that will guide every design decision you make.
Only when you know where you're going can you give useful directions. With the end in mind, you can decide which content to keep in and which to leave out.
These three steps can help you develop your online course with the right content to achieve the course objectives.
Step 1. State your objectives.
Establish your objectives and communicate them plainly. Why does your course or program exist? What will people gain from your learning environment? Express clearly and openly what it looks like to meet those objectives. What should a learner be able to do or say when they've met the goal? What does it look like to exceed that objective?
Step 2. Gather your content.
Spend time researching and curating resources you want to use. You may already have content that is prepared for your training. Carefully study each piece and consider its relevance, importance and appropriateness for your course. Keep whatever pieces you find exciting and helpful! You'll expertly whittle down these pieces in step three.
Step 3. Keep the great. Throw out the good.
At this point, you've assembled an arsenal of excellent resources. You're going to get rid of some good resources so that you only have essential pieces that drive learners to the objectives. For every piece of content you've gathered, hold it up to your objectives and ask, "Which objective does this address? How does it help my learners reach that goal?" If a piece does not lead a learner towards the objective, it doesn't need to go in your program.

Don't forget to look at each objective and ensure that you've provided enough quality content to help the learner meet that goal.

When objectives drive creation, you have an easy guideline to determine what content is purposeful. In the store scenario, we can agree that the direction-giver doesn't need to tell their follower information that is not on the prescribed route. In the same way, excellent content doesn't always mean essential content. If a resource does not aid learners in reaching your determined objectives, don't force it into your environment.

Begin with the destination in mind because once you know where you're going, it's just a matter of getting there.