The practice of issuing certifications, certificates and other forms of credentialing is not uncommon among associations.
One of the most common questions I hear when speaking with associations is whether or not they should issue certifications. There is a lot of buzz around this topic and you should arm yourself with the correct information if you are considering this path. Offering these types of credentials can add significant value to a member's professional profile. A certification can set a member apart from other professionals in their field. Thus, it is not surprising that there is a growing number of associations who want to offer professional credentials. Offering credentials can be a way to attract new members and increase non-dues revenue.
Credentialing for associations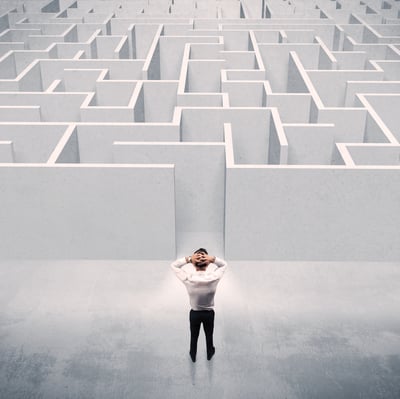 I have been interviewing key players in the field of professional credentialing with the goal of helping your association develop a roadmap for your professional credentialing options. I recently interviewed Denise Roosendaal, Executive Director for The Institute for Credentialing Excellence (ICE), whose knowledge and expertise was very helpful in compiling this first article for the series.

Here are some of the questions that we will be answering during this series:
What do all these credentialing terms mean?
How can I determine which of the credentialing options best suits my association?
What criteria should I consider before I start a credentialing program?
What is involved in setting up a certification and how much does it cost?
What are the most reputable association resources for setting up a certification or credentialing program?
This first article will define some of the terms that are most commonly used in the credentialing world. It's easy to confuse or conflate these terms, because they are sometimes incorrectly used as synonyms. However, each term has unique characteristics and it's important to keep them straight. Let's try to make sense of the many terms and how they should be used.
Credential:
Credential is an umbrella term that acknowledges a variety of professional achievements such as:
Completing a one-time learning event.
Maintaining excellence in a field.
Reaching levels of achievement and credibility.
Why is credentialing important? This quote gives an overview of the importance and process of credentialing.
Credentialing can establish criteria for fairness, quality, competence, and/or safety for professional services provided by authorized individuals, for products, or for educational endeavors. Credentialing is the process by which an entity, authorized and qualified to do so, grants formal recognition to, or records the recognition status of individuals, organizations, institutions, programs, processes, services or products that meet predetermined and standardized criteria. - Defining Features of Quality Certification and Assessment-Based Certificate Programs (2010, ICE)
In other words, credentialing is a method for ensuring and recognizing the maintenance of a standardized quality of professional knowledge and performance. A credential is often useful for motivating continued self-improvement, because credentials distinguish professionals from other workers in their field.

Who can award a credential?
Most credentials must be awarded by an accreditation body to have weight, significance, and legal defensibility (see Accreditation). However, it is possible and common, for unaccredited organizations to award credentials. The weight of these unaccredited credentials rests upon the reputation of the credential-granting institution. Some credentials do not require the same level of legal defensibility as others; other credentials would benefit from accreditation, but do not possess it for one reason or another.
Accreditation:
Accreditation is a sanctioning and/or authorization granted by a governing body for an association, or organization to award credentials. An association that receives accreditation has met predetermined objective standards to prove that their credentialing process accurately tests for the knowledge and proficiency that it claims to represent. Simply stated, the credential carries greater credibility if the association is accredited.

The accreditation process can be rigorous and exacting to ensure certain standards are met, especially when it involves a certification. Once an association has received accreditation for its credential from an accrediting body, ongoing maintenance and reevaluation is required in order to maintain the accreditation.
Who can accredit?
Accrediting bodies operate under strict, scientifically-verifiable standards to ensure that their accredited organizations have credibility and legal defensibility. There are various accrediting bodies and some are industry-specific. These bodies include the following: Institute for Credentialing Excellence (ICE), International Association for Continuing Education and Training (IACET), International Organization for Standardization (ISO) and American National Standards Institute (ANSI). Valid accrediting bodies are required to meet certain standards from an organization such as the International Accreditation Service (IAS).
Certification:
A certification is a credential that assesses the knowledge and skills that a participant has previously gained over years through education and/or work experience. The participant's knowledge is tested against predetermined and standardized criteria, which are based upon industry consensus and legal requirements. Although many certification programs are voluntary, some are required to maintain a particular job. Regardless, certifications are a valuable way to demonstrate personal achievements and to stand out among similar professionals.

Certifications require maintenance and/or renewal at the end of a predetermined time period. Some certifications can be maintained through completing a minimum number of continuing education units, while others require re-certification by taking an exam. This is necessary to measure continued competence of related knowledge and skills. It also ensures that the certificant (an individual awarded a certification) continues to stay abreast of evolving knowledge and practice.
Certificate:
A certificate is a credential given for completing a one-time learning event. The focus of a certificate is on education and training. Certificates do not require the same objective standards as other credentialing programs, such as certifications.
According to the ICE Defining Features Guide, there are different types of certificates:
Assessment-based program (knowledge-based): evaluates mastery of an intended learning outcome in a learning event. This certificate is issued after the learner successfully completes an assessment that evaluates the mastery of the intended learning outcome of the event.

Certificate of attendance (or participation): requires the attendance of a particular meeting or course. This certificate is issued after attendance of, or participation in, the event. This certificate does not verify that the recipient has acquired any particular skills, knowledge, or competency. It only certifies that the recipient attended, or participated in a training event.
Once you understand the basic terms, you are ready to begin charting a path toward the type of credentialing program that will best fit your organization. In the coming articles, I will continue to discuss credentialing options, certification programs and other continuing education needs to help you decide what services will provide the best value to your members in their workspace.