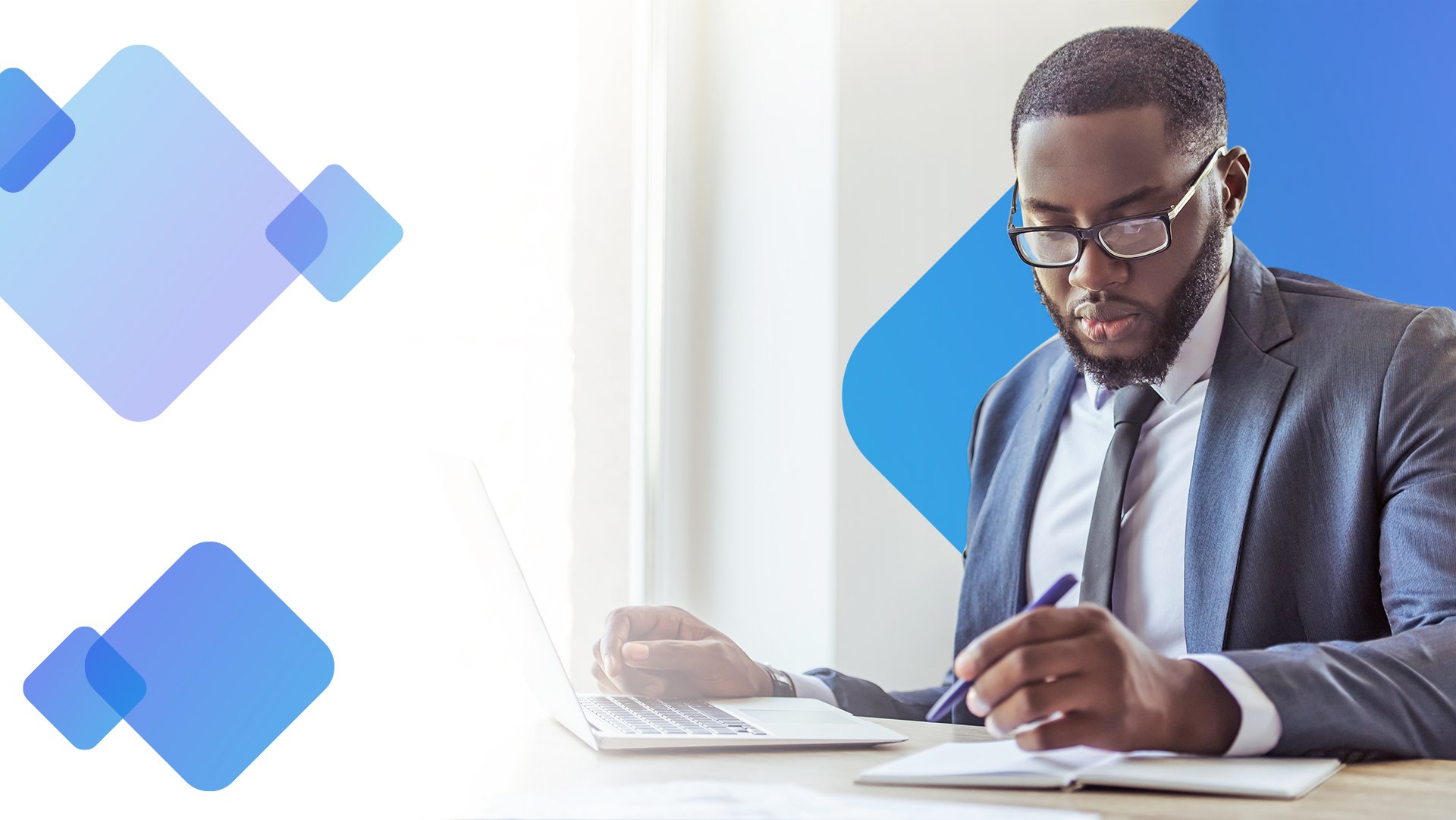 There's no doubt about it: After more than a year of working remotely, the future of work is hybrid. In case you did have any doubts, a Morning Consult survey found that 39% of employees would rather quit their job than go back to the office full time. Among millennials and Gen Z, that number shot up to 49%. A recent McKinsey survey of 100 executives confirms that 9 out of 10 organizations will be combining on-site and remote work, and that productivity and customer satisfaction have increased over the last year. The majority of executives in this survey expect that most employees will be on-site between 21% to 80% of the time — about one to four days per week.
With the move to a more scattered, work-from-anywhere workforce, it will become even more important to make sure you have a learning platform that can get your employees the courses and content they need wherever they happen to be working. You may have some employees who never go to the office, some who rarely work remotely, and some who regularly float between working at the office and home. Not to mention, some of your remote employees may be in different countries and time zones from your physical headquarters.
Not only can your learning platform facilitate the transition to this new work environment, but it can also help transition employees into their next careers. That's the big picture. The smaller picture looks like learning taking a leading role in digitally sharing knowledge between "all-office" workers and "all-home" workers, helping speed up collaboration efforts as the hybrid model takes shape. Here are just a few ways your learning platform can facilitate learning in a hybrid environment:
Content Creation
The world is moving faster than ever and you need the ability to create courses quickly and get them out for your learners to consume as soon as possible. You also need to be able to update content on the fly as processes change. For example, your onboarding processes and documents have probably changed quite a bit since before the pandemic, and you probably need a different set of documents for remote and on-site employees. With NextThought's content creation tools, you can upload the latest PDFs, Word and Google documents, and much more directly to your organization's learning platform so they're there for your new hires.
NextThought's content creation tools also give you the ability to:
Upload, embed, and share videos
Embed websites
Create, post, and attend in-person or virtual events right from your learning platform
Share webinars
Give teams assignments to test their abilities and track data on progress
Share learning on the job through discussion posts
Having flexible content options in your learning platform helps you provide all the different types of content to appeal to different learners, and you're able to make sure everything is current and up to date.
Social learning keeps employees connected and growing
Learning should happen everywhere — not just in a classroom. Integrating social learning into your LMS allows your employees to share knowledge with each other through multiple channels, from wherever they're working. Real learning takes place via many channels, conversations, and content formats. Real-time chat lets your learners talk with each other or instructors instantly, so no one wastes time trying to find an answer to a question or tracking down content or courses.
A social learning platform with chat and communities will keep your remote employees connected to their coworkers at the main office or across the globe. The previously mentioned McKinsey survey found that organizations that kept employees connected over the last year have seen their productivity increase. A social learning component will do just that while also spreading learning and knowledge across your workforce.
NextThought's social learning software also provides enterprise-grade privacy, to keep your users' information and your content secure, and lets your users create networking profiles.
VR provides immersive learning — anywhere
Virtual reality (VR) is perfect for organizations with a large number of remote workers or companies that have employees working across many locations because it allows you to provide realistic and immersive learning experiences anywhere. Having VR seamlessly integrated into your LMS makes it even easier — both for you to deploy and for your employees to use. VR allows employees to learn real-world skills that are often difficult or dangerous to practice in the real world, in a safe, immersive environment.
NextThought has high-quality VR integrated into our LMS, ready for your hybrid workforce. Our VR software lets you have:
Interactive 360° video — content creation, branching logic, end-user software delivery, and the full tech stack you need for learning with VR
Immersive learning — our team's expertise in creating VR experiences — from start to finish — will help you create the right VR-enhanced learning for your organization's needs
Actionable learning — see what you need to learn in real time, in the real world, to create more actionable, practical learning experiences
Learning for a hybrid world
In a work-from-anywhere world, your learning platform can help get your remote employees, office employees, and hybrid workers all on the same page, no matter where they are. NextThought's LMS is designed with a straightforward, team-based approach that can deliver the many types of learning experiences your hybrid team needs to gain new skills, reskill, or upskill. With easy-to-use content creation tools, social learning, virtual reality, and more, we offer the agility and adaptability you need to support your team, wherever they're working.