These micro-learning modules range from 20 to 60 minutes in length and feature some of the leading thinkers in the association community. Each course reflects evidence-based best practices, combining the art, science, and technology of adult learning that will empower you to effectively lead your organization.
Each month, we'll be highlighting a course offered on AssociationsNext. First up is Designing Impactful Learning, facilitated by our wonderful friend and collaborator, Tracy King.
About the Course:
Designing Impactful Learning
The continuing education market is competitive. High performing organizations know the new value proposition in workforce development is transformation. Learners are looking for experiences that will generate a valuable impact. So how do we ensure our programs hit that mark? In this course, Tracy King will share with you the fundamentals of learning design - sharing processes and tools the InspirEd team uses to design impactful learning.
Learn more about Tracy's course, here. To create a free account and enroll in this course, visit AssociationsNext.
About the Instructor: Tracy King, MA, CAE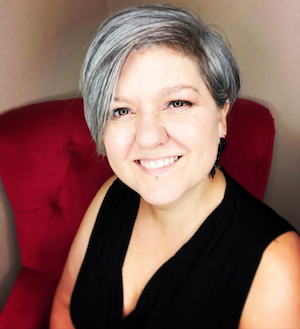 As Chief Learning Strategist & Founder of InspirEd, Tracy leverages her more than 17 years in the education industry for associations interested in increasing their relevance and revenue with meaningful live, online, and mobile learning programs. Tracy specializes in the intersection of learning science and technology. She's a thought leader in education strategy and learning experience design. She consults with associations on building sustainable and competitive business with continuing education. For more information, please visit www.inspired-ed.com or www.tracy-king.com.
So what's next? Join us at AssociationsNext by clicking this link and enroll in one of our courses today!
AssociationsNext
is a service provided to the association community by NextThought. It offers free CAE credit courses that are open to anyone.