Commercials & TV Spots
One of the few experiences that remain universal in American households and businesses are commercials.
Whether we're enjoying our nightly TV show or gathered around the screen for the big game, commercials have become an expected, and sometimes celebrated, part of American entertainment.
Today they're even part of our internet viewing experiences thanks to YouTube and other video sites that play ads before and during relevant videos and on-demand shows.
Improve Your Ads with One of the Top Commercial Film Production Companies Around.
Our studio and production staff have all the tools and skills needed for a quality commercial film production.
No matter what you want your final product to look like, our team has everything needed for your TV spot production.

Quality Staff
Our commercial video production company includes a staff of more than 15 professionals that specialize in pre-production, production and post-production services.
The NextThought Studios staff boasts individuals with a wide range of experiences that cover everything from broadcast media to marketing production, including:
Directors
Producers
Musicians
Digital artists
Writers
Videographers

Studio Space
If you choose to film your videos at our Norman, Oklahoma, studio, we can offer you a fantastic space designed to fit any media production needs, including TV spot production.
Our 30' x 34' studio offers approximately 1,029 square feet of available set space, and the rest of the studio is filled with all the equipment needed to make the magic happen.
We house a green screen cyclorama wall, multiple backdrops and a light grid to help you achieve the effects you want.
On top of this video set, we also feature an audio booth for producing high-quality audio recordings, perfect for voice-overs.

The Experience
With more than 3,500 videos already under the NextThought Studios belt, we know what we are doing.
We produce an average 1,000 videos per year, ranging in length from 30 seconds to a full hour, and we have plenty of experience in short commercial spots. Some of our staff members even started their careers producing ads and commercials.
NextThought Studios wants to be your top choice in a commercial video production company. With our experienced staff and fully stocked studio in Norman, Oklahoma, we can guarantee you a high-quality video that achieves your goals and keeps your audience engaged for every second.

Prep Services
Our studio has an in-house green room where we provide makeup and styling services to help prepare you and your spokespeople for each shoot.
If you need to stay overnight, we also have an on-site, full-service Marriott Hotel, which features a pool, gym, restaurant and bar. The hotel even staffs a masseuse and barber.
Why Choose Commercial and TV Spots?
Commercials and ads remain one of the best ways to advertise your company or product, providing a 10 to 30-second presentation for your business. We'll help you distill the essence of your company and your message in your TV spot while maximizing its impact. Capture the attention of your audience and never let go with the best TV spot production company in Oklahoma.
Why Choose Commercials and TV Spots?
Commercials and TV spots are an excellent way to advertise your products and. When you purchase commercials and TV spots at different times and during different programs throughout the day, you can target your ideal demographic. However, the real trick is capturing their attention.


The TV game is changing, and we work every day to stay ahead of the curve. Your ads will need to present your business in a way that creates trends instead of following them. At NextThought Studios, our goal is to build you a compelling ad experience that makes your audience forget all the other screens in their lives, if only for just a moment.


NextThought Studios has the expertise and skill sets to build your commercial so it's optimized for today's HDTVs, smartphones and tablets. No matter what screen your potential customer watches from, they're hooked from start to finish.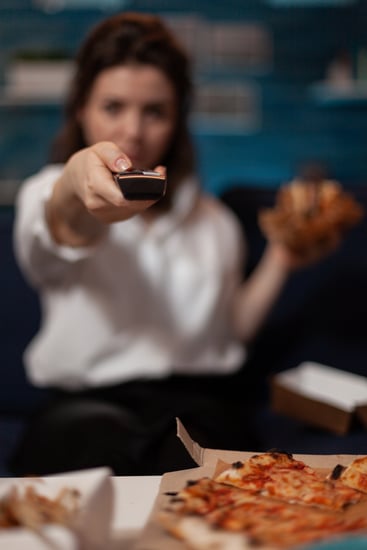 Take the Next Step in Your TV Spot Production
At NextThought Studios, we've established ourselves among the top commercial film production companies with a full in-house production studio and the ability to arrive at your location to build a professional video that feels like you. We'll turn the passion you have for your customer into the passion your customers hold every time they interact with you.
Choose NextThought Studios as your commercial film production company, and together let's turn your messaging into an experience that's as unforgettable as it is enjoyable. Contact us today to request a quote and learn more about how we can help you engage with your audience through a television commercial.