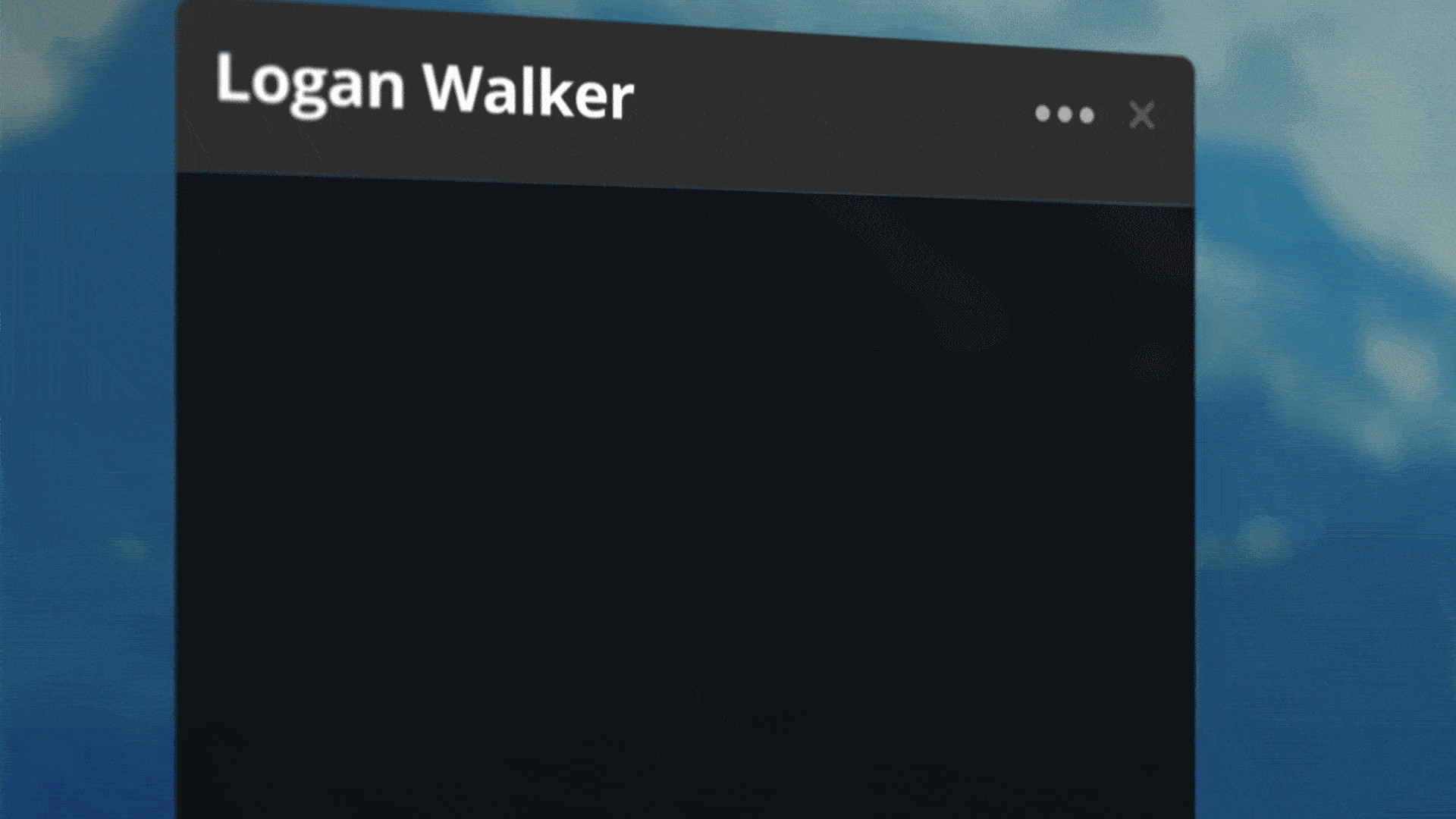 Revolutionize the way your association members interact and learn by implementing collaborative learning. After all, associations are inherently based on social interactions and learning is fundamentally a social process.
People join associations not just to belong or to add to their list of qualifications — they look to associations for value and learning opportunities. They want to collaborate with other professionals who are also members of the organization to get the most out of the experience.
Harness social learning to set your organization apart from others in the field.
What is Social Learning?
On a fundamental level, social learning simply means learning from one another. It's the act of absorbing the knowledge of someone else, either through explicit instruction or observation.
We use social learning to acquire skills on the job in and outside of training programs. For example, people may learn by observing a mentor or manager, remembering the practices they teach, and performing the behavior when they need to address a similar task or situation.
In the association world, social learning is a way for members to share knowledge with one another.
Learning is a Social Process
This peer-to-peer learning enables members to share ideas, collaborate on industry concepts, and come up with solutions to problems. Compared to traditional higher education institutions, social learning is informal; however, informal doesn't mean less effective. Social learning is often more targeted because your members focus on the specific concepts they need to know.
Why Social Learning?
Social learning offers many benefits to associations. The technology available today makes social learning even easier as Learning Management Systems (LMS) allow for a web-based approach to online training and online courses.
This is appealing to organizations with members spread around the globe or associations with a boost in growth where an LMS can grow with you to accommodate a larger number of participants.
The Benefits of Social Learning for Associations
Social Learning Sparks Innovation
Members of the learning and teaching community benefit from the sharing of expertise. The learning community grows their knowledge of processes, while the educating community reinforces their understanding of the methods shared through instruction and questions from learning members.
Back-and-forth communication encourages your organization's leading members to challenge their existing thought processes. As a result, your organization will develop new and more innovative concepts to teach.
Building Learning Communities Can Increase Retention
Social learning is engaging, and when people interact with content, they're more likely to understand and fully absorb it. Employee training, for example, addresses and exposes employees to numerous topics that they will need to draw upon later. Modeling by co-workers, mentors, and supervisors allows for observational learning of appropriate behavior and reinforces the training they completed earlier.
Albert Bandura, a psychologist responsible for contributions to social cognitive theory, and his colleagues demonstrated this in a famous experiment known as the Bobo doll experiment which demonstrated one way that children learn aggression through exposure to two different adult models.
If the adult was aggressive, the children were also aggressive. The children repeated observed behavior of the model adult. The experiment results enforced Bandura's social learning theory that behaviors can be learned through observation and imitation.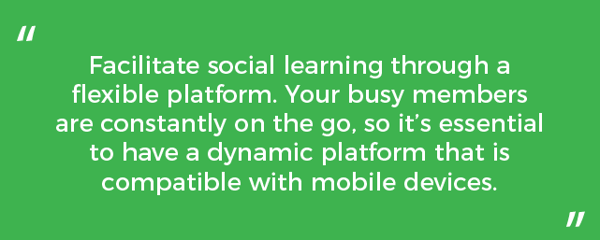 How to Create Social Learning in Associations
Create online communities and social learning that is accessible, enjoyable, and useful for your members. LMS platforms already have social community features to help drive home learning objectives.
Make it mobile friendly
Facilitate social learning through a flexible platform. Your busy members are constantly on the go, so it's essential to have a dynamic platform that is compatible with mobile devices.
Use surveys & implement feedback
Assessing feedback is a smart way to ensure your social learning program fits what members need and want. If you have an online social learning program in place, conduct a survey to see how members feel about it. Pay attention to their learning behaviors. If you don't use social learning, create the survey to understand how members would like to see the concept implemented.
Encourage conversations among members
Some association members and learners don't like to participate in traditional learning environments which is why the e-learning industry has flourished. Social learning online creates a more collaborative, inclusive environment that encourages sharing. Participants may be more willing to speak up and share their ideas within this more anonymous learning format.
Create an intuitive experience
A dynamic, intuitive learning platform is key to social learning that's accessible, enjoyable, and useful for your members. You want a platform that keeps learners engaged and includes easy ways for them to interact with each other. Members also want a site that is navigable, with a clean presentation that makes it easy to find the desired content.
Features Your LMS Should Have to Foster Social Learning
Association e-learning education software makes it possible to connect, share knowledge, and learn from other members anywhere in the world through integrated social learning. The expanded technology, combined with a social learning feature, takes association social learning to a new level.
Live Chat
Social learning is a growing trend. The 2017 Association Learning + Technology Report by Tagoras surveyed 200 organizations and found that 90 percent of survey respondents that use technology for learning said they offer recorded and real-time Webinars or Webcasts. Self-paced online courses, at 72.8 percent. That's almost a 10 point increase from the 2014 report!
Examples of social learning tactics already being deployed in successful online communities include:
- Connecting the online community to a face-to-face conference or event through conference session-related discussions
- Pre-and post-webinar access to a subject matter expert through accompanying Q&A hosted in the community
- Hosting live online events directly in the community, like a live chat at a designated time
Integrated Forums
Social learning online creates a collaborative, inclusive environment that encourages sharing. Increased sharing sparks discussions and often generates great ideas that may not have come to light otherwise.
Automation tools available in some community tools allow organizations to create a lite LMS type experience. Operant conditioning like built-in rewards engages members at each participation-point and keeps them moving through the learning process. For example:
- watch a video and earn a badge
- participate in discussions and earn a badge
- complete a quiz and earn a badge
- gather all three badges and earn a designation
- participate in discussions to keep your designation
- peer-to-peer based learning activities
Social Communities
Social learning thrives on community. Fellow learners are available to answer questions and clarify confusing information. Peers can receive immediate feedback. Online social learning, however, revolutionizes not only how organizations teach or share knowledge among members, but it also revolutionizes their value to members by providing an accessible and innovative piece of technology online.
Set your association apart
Your members are already sharing information online in an informal way. They talk about ideas they've used in their work. They chat when they socialize with their colleagues and peers. Social learning is happening, so making it a formal part of your association's online learning is a smart move.
Social learning keeps your organization up-to-date with the latest educational trends. Cutting edge social learning concepts will set your organization apart. If you implement your own formal online social learning program, you can stay competitive. This is an excellent way to expand your reach, strengthen your organization, and organically grow your membership.