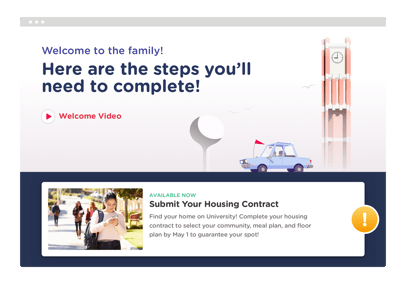 Administrators & staff can:

Save time by creating personalized award letters with cover sheets in a matter of minutes.

Work smarter with student alerts & AI to inform which students will need additional guidance.

Increase efficiency with faster student responses.

Full admin interface for viewing, editing and reporting all student input and data.

Streamlined and innovative user interface for:
Housing contract selections

Roommate matching

Meal plan selection

Room type, floor plans, & layouts