Teams That Learn Together, Thrive Together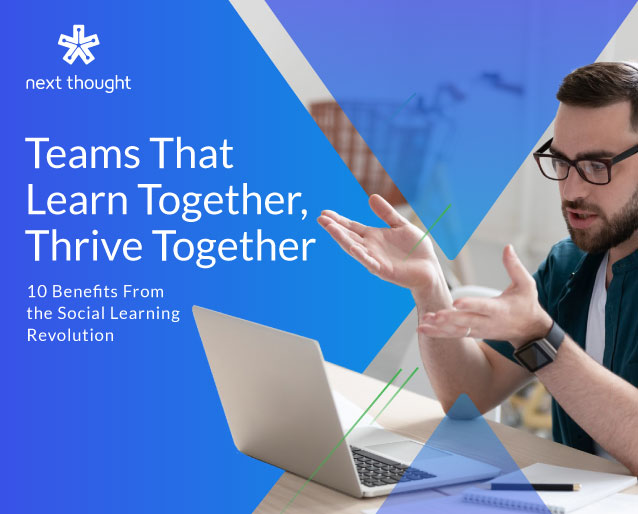 10 Benefits From the Social Learning Revolution
The events of 2020 have accelerated what was already lying in wait: the power of social learning among networks of teams. The social learning revolution has officially taken hold and is going to transform some organizations — and leave others behind.
In our latest e-book, "Teams That Learn Together, Thrive Together," we argue that there are 10 primary benefits to embracing the social learning revolution, including:
Formalizing and validating what's already happening organically
Faster course creation and a longer shelf life for content
Providing new team members with quick onboarding and learning paths
Documenting and retaining the knowledge of your top performers
Sharing viewpoints and understanding to aid decision-making and aligning perspectives
Download "Teams That Learn Together, Thrive Together" and take advantage of the revolution while you can.