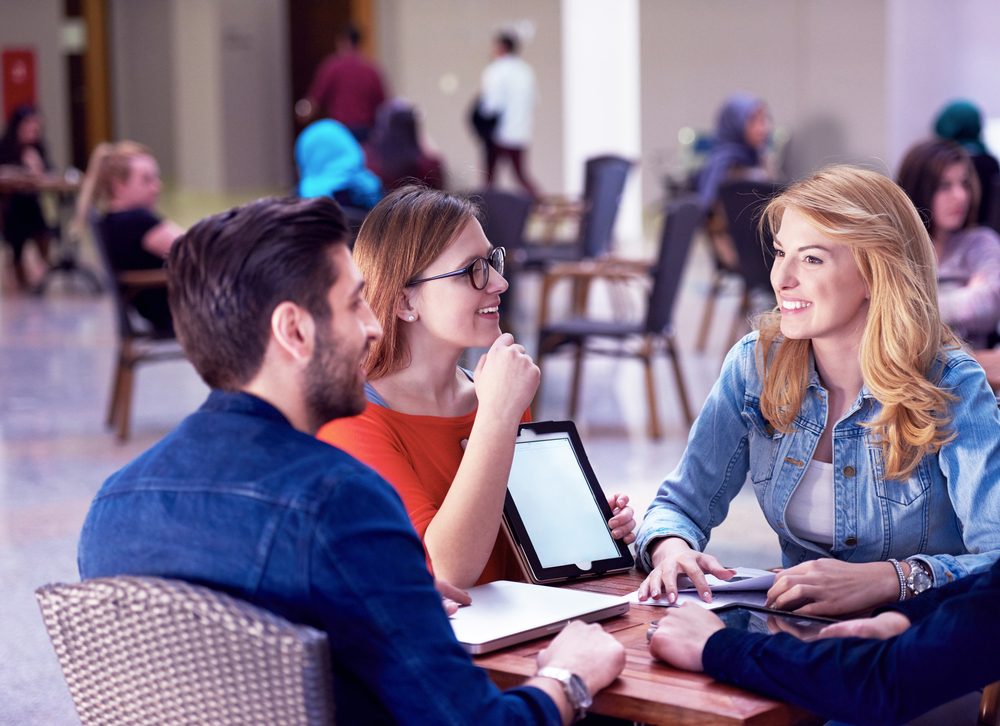 As a company focused on Connected Learning solutions, it's not surprising that the most common question people ask us is, "What is Connected Learning?"
With that context, let me provide an introduction to Connected Learning, as well as some of the key elements that necessarily comprise successful Connected Learning environments (for more information on Connected Learning theory, visit the Connected Learning Alliance website).
Introduction to connected learning
Connected Learning is based on the notion that learning is about expanding the connections between people and information within a learner's personal network. In this model, the individual learner exists at the center of his/her own learning network and expands knowledge and understanding by increasing the number of connections between nodes in that network.
Connected Learning environments are powered by the premise that increased engagement in the learner's network ultimately results in improved learning performance.
Consequently, Connected Learning environments are designed to promote learner engagement within the network, and necessarily support:
Flexible, open-ended, and multilayered learning communities
Multiple options for creating connections within the learning network
Learning connections across both spatial and temporal boundaries
Learner activity measurement related to network engagement
Learning network acceleration that targets learner engagement and the growth of personal learning networks
Recent years and connected learning
Connected Learning has become increasingly important in recent decades because of the many ways the Internet has changed the way we view learning. Information, once stored in bound volumes and placed in geographically dispersed centers, is readily and easily accessible. Expertise is distributed and multilayered, and time has become an elastic variable. Learning has become something that happens flexibly across both time and space.
As a result, our closed, course-centric structures for learning delivery have come under increasing pressure. The interactions and connections made possible by the Internet have reminded us of something we have always known or intuited: learning is an open, social activity that takes place within communities. It accrues and is enriched as our learning networks expand over time.
Not surprisingly, this shift in perception has had a dramatic effect on the way we view education. We have adjusted our focus away from artificial or siloed forms of education toward new, networked models that mirror real-world learning and have a more enduring impact. We have created new models for learning delivery—online, flipped, and hybrid—that increasingly place the individual learner at the center of a learning network. We have finally begun to harness the possibilities inherent in Connected Learning.