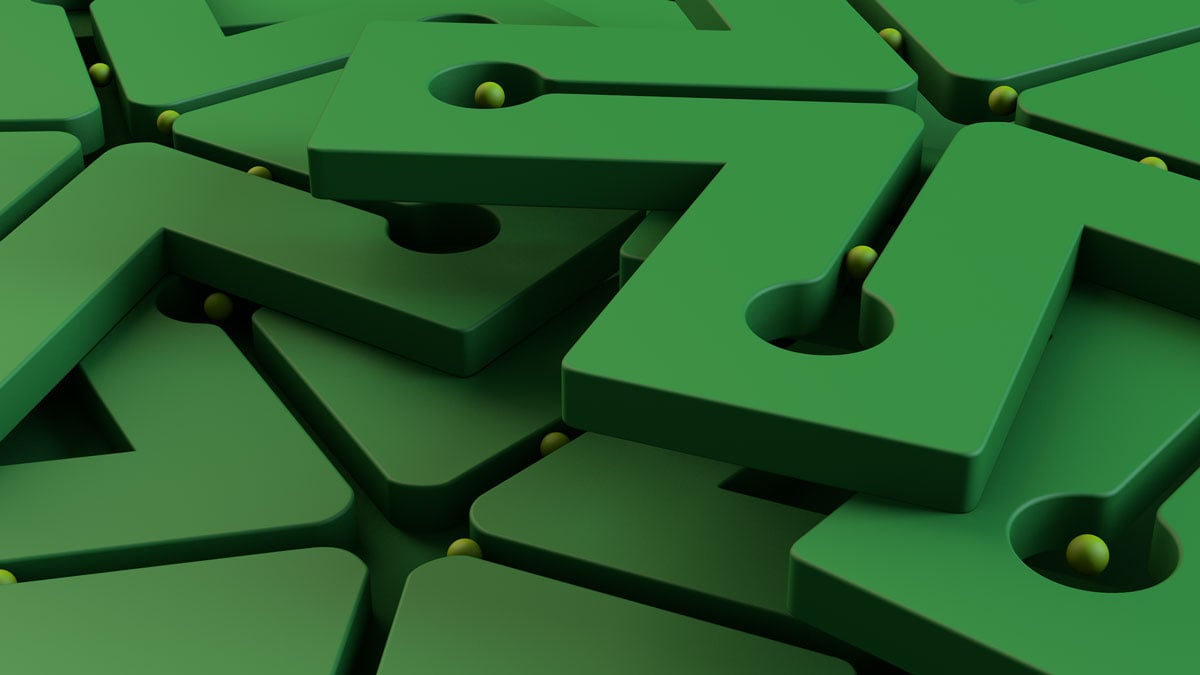 Today's learning environment design challenge was prompted by a discussion I read in the online course we're currently offering on Learning Environment Modeling.
The Challenge
The statement (and challenge) is that variability and choice for students – i.e. personalization – is easier to manage in a face-to-face learning environment.
Hmmm… Do I think that's true?
No way!
In fact, I would argue that asynchronous online environments, planned properly, can promote powerful student choice and agency, and provide personalized experiences that are more difficult to pull off in a face-to-face setting.
Okay, that's a nice pitch. Now, where's my proof?
Design Challenge: How Do You Provide Effective Personal Choice in an Online Learning Environment?
In order to make today's challenge meaningful, let me add some further definition.
I want to create a learning environment model (LEM) for an online, asynchronous environment that:
- Provides learners with personal choices related to relevant content
- Provides a personalized learning experience that's not only relevant but that also promotes agency
- Delivers a common set of training or information for all learners related to specific skills or knowledge
- Offers a standardized, yet personal, performance evaluation that shows real evidence of capability
In other words, the challenge is to design a LEM that delivers a common set of core knowledge and skill training to a course cohort in a way that's completely customized for each learner.
Lucky for me I have one of those lying around somewhere, no?
Actually, I do know of a good working example for this model – Laura Gibbs' Myth-Folklore class offered for General Education credit at the University of Oklahoma. That's right, I'm going to address today's challenge by creating a diagnostic design of an existing course that's already been redesigned and elaborated many times.
The Learning Environment Model (LEM) Design
As I said, Laura has been developing and refining this course for a number of years. She has focused her efforts heavily on learner agency and choice, while also delivering a rigorous, common instruction in composition.
How does she accomplish both of those goals? Let me show you by creating a LEM for an assignment period from this past spring.
The foundation of the Myth-Folklore course is formed from readings of myths and folklore tales across time and from around the world. Equally important, this foundation is also molded with heaps of student choice. That's because each unit begins with students choosing the readings that interest them personally – they get to create their own anthology from Laura's massive Un-textbook.
Example
In Week 2, for example, students choose between Classical or Biblical readings, and within those broad categories there are a seemingly endless set of possibilities from which to choose. For students who have trouble choosing, Laura actually provides a Crystal Ball that will make the selection for them.
Here's what that personalization looks like in our formal LEM:
After personalizing the reading content, students enter into a prescribed set of common activities that promote both formal and informal writing skills. These are accompanied by a core set of instructional guides and resources. Not surprisingly, while the activities and goals themselves are common to all students, the actual work is completely personalized.
First, there is personalization because each student is working with a set of readings that's entirely personal to her/him. In addition, there are multiple opportunities for additional personalization through common activities.
This includes:
- Reading Diary posts
- The creation of Storybooks/Portfolios, which have a large set of personalization options
- Required commenting on other students' blog posts and Storybooks (personalized through choice)
- Comments received from other students
It's a rather complex ecosystem of personalized reading and writing, but here's a LEM snapshot that provides an overview of how this works:
Finally, the personalization concludes with individual students making grade declarations in the LMS via T/F statements about the work they've completed. Having done that, they're free to begin the next module where the entire process is repeated.
That's right, the personalization is magnified through 7-8 repeated personalization steps through the different modules.
How cool is that!
And, here's what the LEM looks like for the entire flow of a unit:
I'm calling this challenge met!