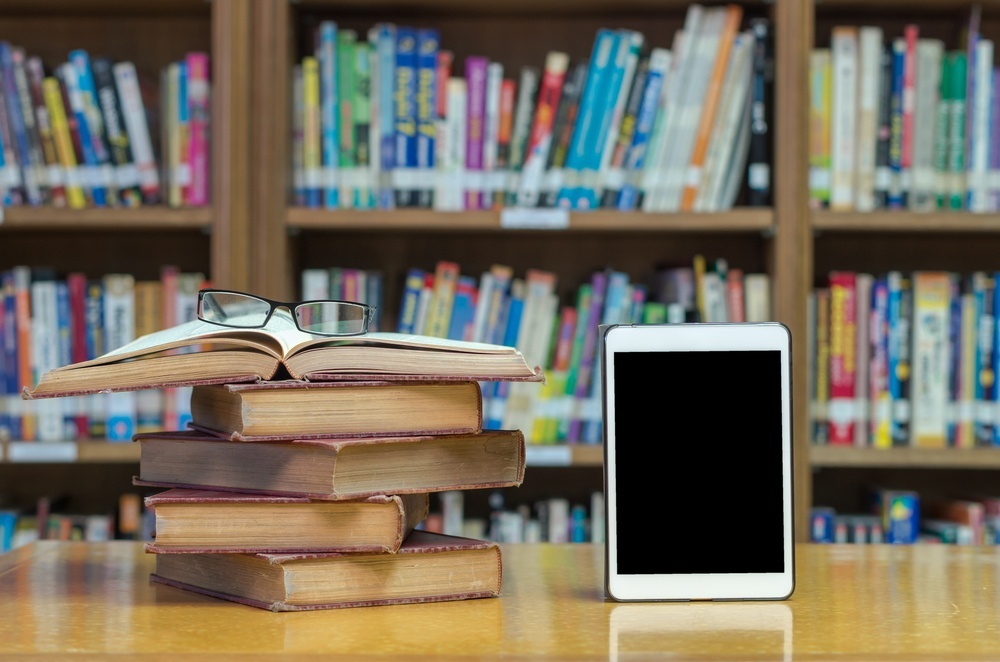 The trends pointed out by the Pew Research Center in its recent report on Book Reading 2016 are a great reminder of the yin and yang represented in analog and digital tools in education:
Americans continue to prefer reading print books to digital books.
We are reading digital content increasingly on tablets and cellphones (as opposed to dedicated e-reading devices).
Almost one in five Americans under 50 have used a cellphone to read an e-book.
Trends for book reading
The takeaway? In an apples-to-apples comparison, most of us would choose to read an analog print book over a digital version. In other words, when we have the time to sit and read for pleasure or self-improvement, we pick print. On the other hand, a growing number of us are taking advantage of the mobile flexibility offered by digital books, as well as the integrated tools they provide.
Print book
As I continue my habit of talking to people of all ages and backgrounds about their reading preferences, what stands out about print books is the feeling of familiarity. A print book may not have the integrated tools or be as easy to access while waiting in line for a cup of coffee, but its format carries with it a familiarity that translates to simplicity and comfort.
Just open the cover and start reading. Touch the pages. Fold the corner of a page or insert a physical bookmark to measure progress.
Digital reading
As I look at the Pew report, however, what I also detect is an evolving pattern of familiarity and simplicity + flexibility. Cellphones, in particular, allow the reading of books and articles to be truly ubiquitous. They allow us access to vast libraries of information anytime, anywhere. While many of us are not as familiar or comfortable with reading digital books, our need for information and mobility outweighs our desire for familiarity.
The reality is that we are not just reading print books OR e-books.
We are reading analog AND digital.
Reading both analog and digital books
One of the reasons we prefer the analog format is that it brings a sense of discovery that's reinforced by tactile experience. There is a real sense of agency that comes from interacting by touch.
I was reminded of how this plays in our learning designs recently when I read an article on Edutopia about the blending of makerspace environments with social media.
The post stresses the value of makerspace projects and the way they encourage learner agency through physical design and creation.
The maker movement is built upon a constructivist philosophy that views learning as a highly personal and social process. In this philosophy, teachers facilitate inquiry-based learning, student development of knowledge and thinking processes, and student interaction and sharing of ideas.
At the same time, the authors of the post acknowledge:
Learning that endures should transcend a makerspace. Adding social media tools such as Snapchat and Instagram to the context of making can give students a channel for displaying their experiences by communicating what they have accomplished with a large, diverse audience. Social media platforms enable many engaging classroom activities, including "communities of practice" where learners can interact and share ideas. Reflection with video on these platforms, as well as peer feedback, can highlight the making process in a way that builds student voice and agency in an online environment.
The best solution, the one that provides the greatest impact and most enduring lessons, involves a combination of analog and digital. In this case, analog provides a deep personal learning experience while digital makes it possible for learners to extend the learning by connecting and learning from the experiences of others.
Naturally, the right combinations of analog and digital will vary depending on the learning environment constraints or the educational needs. With that caveat, however, I think we need to ask ourselves what are the best combination of analog and digital experiences for every learning opportunity.
Simplicity really is the best policy...