The Gallup-Purdue Index provides an interesting look at the relationship between a person's college experiences and his or her career and life success. Among the insights afforded by the study: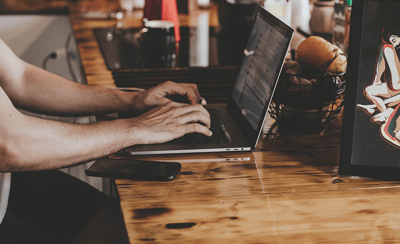 Graduates who were "emotionally supported" – who strongly agreed they received support from professors who cared about them as a person and made them excited about learning, and from a mentor who encouraged their goals and dreams – were twice as likely to be engaged in their work and almost twice as likely to be thriving in their well-being later in life.

What's more, graduates who had "experiential learning" – who strongly agreed they worked on long-term projects that took a semester or longer to complete, who had a job or internship where they applied what they were learning in the classroom, and who were extremely active in extracurricular activities – also doubled their odds of being engaged in their work later in life.
Michael Feldstein writes about the Gallup-Purdue Index in his recent post, and also points to an article by Vincent Tinto at Inside Higher Ed on the factors that contribute to student degree completion. According to Tinto's research, there are three factors that strongly influence the likelihood that students will complete their degrees:
1. A sense of self-efficacy
2. A sense of belonging
3. The perceived value of the curriculum
Looking at the two research sources, Feldstein comments, "Solid empirical evidence suggests that the best way to affect medium- and long-term outcomes for students is to give them reason to feel they are part of an academic community of people who are committed to helping them succeed at learning things that actually matter."

From a learning product perspective in the association and nonprofit sectors, there are several important takeaways from this research that apply to creating successful learning products:
1. Provide a supportive learning community
Learning, at its essence, is a communal activity. It's something we do naturally in relationship to and with other people. As a result, learners benefit from knowing they belong to a larger community and are able to connect with and communicate with others. Learners want to feel their contributions matter in a context beyond their own personal needs. Within this context, it's important that organizations design learning experiences that offer clear opportunities for participants to connect with others in a Community of Practice.
2. Deliver engaging and interactive learning experiences
Learners want educational experiences that provide a feeling of genuine progress and competency. They benefit most from learning environments that give them a real sense of development, that mark the legitimate acquisition of new knowledge and skills. In practical terms, this means associations and nonprofits would be well served to create education that focuses increasingly on experiential activities, peer interaction and feedback, and tangible evidence of learning.
3. Create clear connections between the information and activities in your learning products and the bigger picture (employment, etc.)
It's common, in any learning environment, for participants to become so focused on the immediate information or task being presented that they lose sight of why the learning is relevant to their personal development. To avoid this, organizations should work to contextualize learning within a larger, more personal landscape. Learners should have a sense of how specific information and activities will benefit both their current employment situation as well as their professional future.