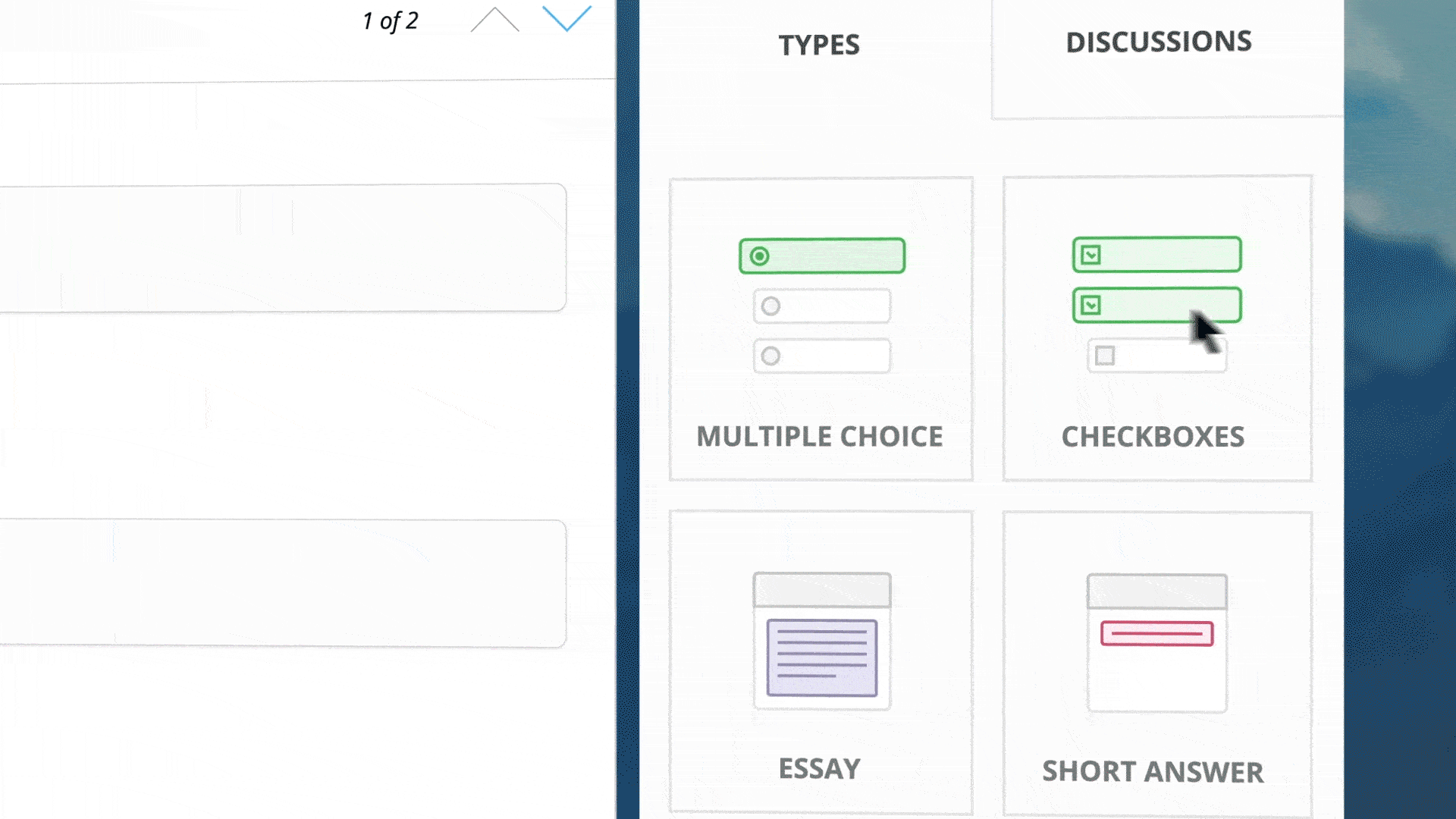 Change is inevitable. The era of associations relying on member dues to support revenue is all but gone.
Can an Association Survive on Dues Alone?
The latest ASAE Operating Ratio Report agrees, stating, "Because reliance on membership dues has decreased, associations are continually looking to develop non-dues revenue streams."
It is time to seek other revenue streams for professional associations. One such non-dues revenue stream is online learning, which can attract a new generation of paying members and provide new products and services as a member benefit.
How To Increase Revenue
Changing business models can be challenging, but is necessary for associations to continue to grow revenue beyond membership fees, advertising space sales, and trade shows. The challenge for associations today is to attract younger generations while boosting non-dues revenue. Providing online learning resources can do both.
Attract New Members (Younger Generations)
Millennials are looking for associations in which they can invest both time and loyalty. For associations, attracting these younger members is surprisingly simple: Build web-accessible professional development content with a community of practice.
Young professionals' resumes can get lost in a sea of online job aggregators that promise to show millions of open jobs. Industry professionals and recruiters are more likely than ever to turn to association member pools to find qualified candidates to fill specific roles. Offering a job board with highly specific job posts can serve as an incentivizing member benefit that will attract new members in the younger generation by giving them the opportunity to self promote.
Quality online learning opportunities give young members the value they're looking for in an association, and in return, they bring you more value than longtime, disinterested members do.
Create new revenue streams
Charging membership dues just doesn't cut it anymore. Associations need to diversify and seek sources of non-dues revenue if they are going to continue to thrive and attract younger members.
New products & services
Often associations who have long profited from dues overlook other revenue generating options like new products and services. If dues are no longer supporting your business, get creative with branded merchandise, subscriptions, special events like annual meetings, and more.
Online learning
Online learning can offer a variety of non-dues revenue streams in types of services and products offered. With e-learning, you can charge for courses, webinars, e-books, certifications, and other educational materials.
Expand to new markets
Finally, if old sources of revenue are drying up, expand into new markets. Online learning is a great way to reach people all around the world with your offerings. If you're following the earlier point about attracting younger members, social media can help you infiltrate new markets on a wider scale than ever.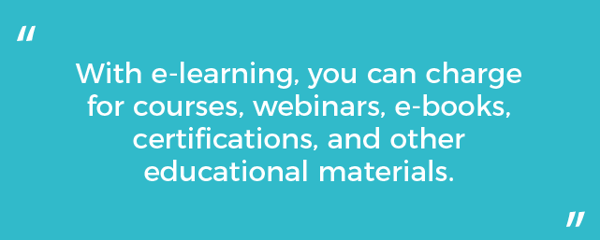 5 Tips for Generating Revenue with Online learning
While online learning offers associations and nonprofit organizations tremendous opportunities for growth, developing a successful online education program requires careful planning. Below are five things you need to know:
Tip #1: Be realistic about the competition
The Internet has fomented the emergence of significant competition in the association education market across the board. Complicating matters further is the plethora of DIY education options available online, not to mention other organizations in your market that are also hoping to grow by introducing new learning products.
Now more than ever, associations must take a close look at the learning competition, comparing the learning needs of their members with what is currently available and seek ways to meet those needs themselves.
Tip #2: Quality really does matter
We live in a world in which the means of production are available to everyone online. With this proliferation of available learning content, quality has become a primary factor in differentiating your product. Your online learning should be well-designed and should incorporate the following:
A complete learning experience as opposed to just presenting information
Actionable skills or information
High-quality audio for video and/or voiceovers
Connections with your membership network in order to promote the learning value of your organization
Tip #3: Focus on creating a learning experience, not just a course
In almost every instance, adult learners can already piece together free resources from the Internet to create a personal learning experience. While the price is right, the overall learning experience may be uneven and probably lacks interactivity, spaced recall activities, and collaboration with other learners.
Providing a complete, engaging, and impactful learning experience will not only differentiate your learning and brand, it will also provide significant value to your members and non-members alike.

Tip #4: Share the stage
You don't have to be the only expert. Your association's role is to create a proper learning environment and framework for delivering premium learning solutions— regardless of who's offering them. Content partnerships not only allow associations to scale their education offerings more easily, they also offer opportunities for enhancing brand awareness by leveraging a content provider's marketing network.
Showcase your members as experts
Take advantage of the experts within your membership to not only create quality content but strengthen your association's authority and branding. Expert members can share reliable content through blog posts, educational videos, and more. Show prospective members that your association knows what they're talking about with existing members.
Use subject matter experts
On the other hand, establishing partnerships with outside subject matter experts or content providers can be a viable and wise option too. Again, you demonstrate your authority when you engage in the world of a certain subject and create relationships with other authorities. You also have the opportunity to create more diverse, and thus valuable, content to attract and benefit members.
Tip #5: Continuously improve
Once an online learning product is launched, your job isn't done. In order to provide a premium learning product that's differentiated from the competition, organizations must constantly evaluate and evolve their learning products. This means developing actionable evaluation criteria, conducting regular and consistent reviews and surveys, and implementing a clear process for implementing changes.
Embrace the Opportunity for Change
Strategies for creating non-dues revenue will continue to change, but online learning offers flexibility that allows you to continue meeting membership learning needs while providing your association with non-dues revenue, regardless of what the future holds. The key is to embrace change and work with it by adopting online learning.
If you want to embrace change and explore your options for increasing non-dues revenue with online learning, contact NextThought today for a free demo and more information about how associations can effectively move learning online.