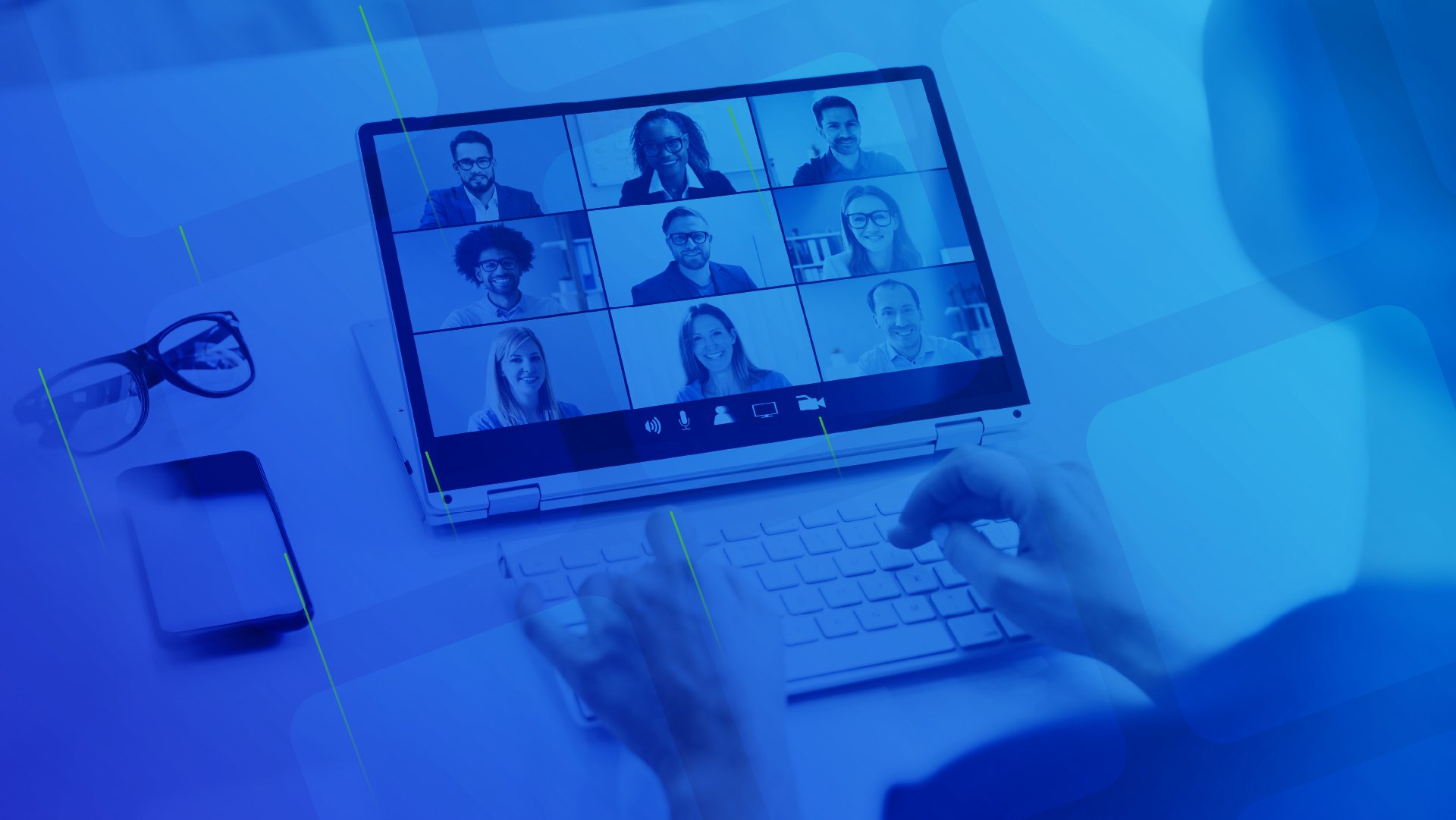 Many organizations have written about flexible, hybrid models for work over the last year, but McKinsey's latest article on the subject argues that the L&D leader may be the one at the center of that role: "When talent is organized by professional expertise, it naturally creates the need for a new role — someone who can lead that pool and drive career development and learning across the group."
The world and the workplace are changing rapidly, thanks in part to the pandemic. With 52% of workers preferring a mix of working at the office and at home, that means your workforce needs to be flexible and able to adapt to change even though they may no longer all report to the office. Keeping your workforce flexible means you need to be able to reskill or upskill your employees no matter where they are, on their time. Then have the ability to assign the right employees or teams to the right work based on their skill sets.
Put learning in the flow of work
Because your employees are no longer all going to be in the same office (or even in the same time zone) at the same time, making your learning materials and courses available in the flow of work — on a platform where it's always available, mobile-friendly, and available in formats that work for multiple learning styles — allows them to learn when and where is convenient for them. This strategy also helps companies "avoid the inefficiency of hoarding valuable skills in just a few parts of the organization."
Allowing your employees to learn in the flow of work, at their own pace and on their own time can be done through an LMS that provides:
Microlearning — allow them to consume small amounts of learning when it fits into their schedule and workflow
Social learning — your people need to be able to connect no matter where they work or what time zone they're in; public and private communities and real-time chat allow learners to connect in whatever way works best for them, share things they're learned, or ask questions
Seamless course creation — upload video courses, create events, enable discussions, share webinars, upload documents, and more, to get courses to your learners in a number of formats
VR/AR and immersive experiences — having VR-enhanced learning experiences integrated into your LMS can help improve learning outcomes in real-world situations
Ability to track and reward progress — know who is engaging with your learning content and reward them for their progress to keep them engaged and know exactly who has the skills needed to get a task accomplished
Making learning as easy and accessible as possible is the best way to keep your workforce ready to tackle anything that comes their way, whether it's a new type of work or a major change in the organization, or the way everyone works.
Flowing work to the right people
The McKinsey article mentioned earlier talks about a "flow-to-work" operating model, where pools of employees with similar skills are formed and deployed flexibly and on demand to tackle whatever tasks need to be done. These pools are led by someone who matches people to the highest-priority work based on skill. A platform that allows you to easily see data on who's taken what courses and who has recently reskilled or upskilled can make the resource manager's job easier, getting the right employees working on what needs to be done faster, saving time and keeping employees focused on what matters.
It's all about rallying people around projects and tasks, not job titles. The resource manager will deploy those with the right skills to the projects that need to get one. Information is shared quickly and individuals can apply and grow their skills as they're assigned to different projects, no matter where they're working or what their job title is. And if your resource manager knows who is up to date on needed skills or can easily deploy training in anticipation of an important project, the easier everyone's job will be.
Conclusion
A hybrid workplace demands learning that can be easily accessed no matter where employees are. Making sure your learning platform is up to the task is the first step. You also need to understand what your employees' learning needs are, what skills they possess, and how best to distribute work across your department or organization. Making learning easier for your hybrid workforce makes work easier for them as well. A platform like NextThought's can make your hybrid working and hybrid learning journey easier. Want to know more?