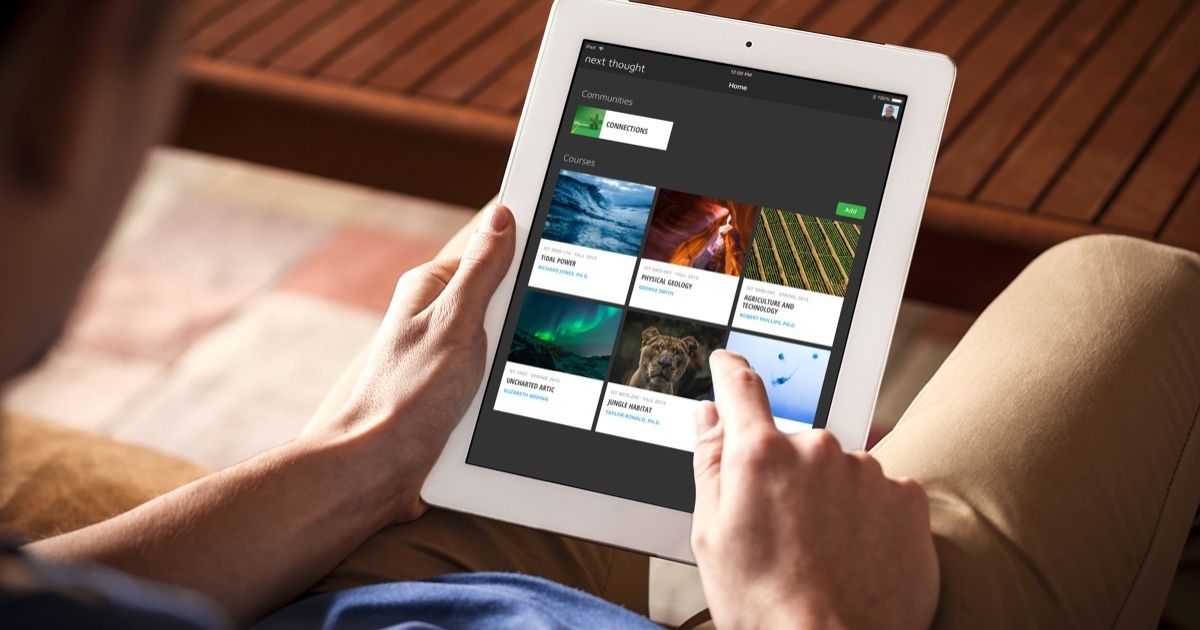 As discussed in our previous article, integrating social media into the online classroom is a great way to create a well-rounded and engaging learning experience.
There are very practical ways to integrate social media into your online classroom, but there are also a few pitfalls to avoid.
Social media in your classroom
In a study published in 2013, Babson and Pearson found that 41 percent of professors in online and face-to-face classes have used social media in their teaching. That's a 21% increase from the year before. In the following years, social media and online learning have expanded dramatically, and this number will have risen accordingly.
The two biggest benefits of using social media in an online classroom continue to be building community and information sharing. However, this may feel like an overwhelming concept to people who don't already use social media as part of the learning experience. Maybe you're already using social media, but you wonder if you're doing it effectively. In our last article, we reviewed the 5 Ways Social Media Can Benefit Online Learning. Let's take a closer look at those benefits and some practical tips for how to bring those benefits to fruition.
1. Communication and Connection
In the online learning experience, many students miss the social aspect of the traditional learning experience. There are several practical ways to bring that aspect online.

One way to use social media is to put together review or study sessions for learners. There are several platforms you can use for this purpose. You need to decide what works best for your subject matter and learners. You may want to build a private Facebook group where students can discuss topics within discussion threads. For a more face-to-face experience, you might utilize Google Hangouts as a place for students to see or hear each other and have more in-depth discussions. As the educator, you can choose to moderate these discussions or allow students to meet on their own.

Another way to use social media is by helping learners put a face and personality to fellow learners. An example for how to do this might be to ask learners to introduce themselves to each other by creating 15-second videos and picking the platform where you would like them to post that content.
Students working on group projects can also use social media to coordinate their work. You may encourage them to discuss group projects using platforms such as Google Hangouts.
2. Concepts into Context
Some students have trouble seeing how their classroom learning can be used in the real world. An instructor can use social media to connect students to real world applications of concepts and to the individuals who use such concepts regularly.

Connect students to alumni and professional organizations through social media platforms such as LinkedIn. Through this outlet, students may be able to set up meetings with alumni or professionals in their area who can provide internships, shadowing and hands-on project experience.

You can also promote online discussion through social media channels with alumni and professionals. This may look like a Reddit AMA (Ask Me Anything). You can also set up a Twitter chat where a moderator asks questions and participants respond and discuss using a designated hashtag. This allows you to get people involved from all over the world, and it gives your students access to people who use the concepts every day.
3. Access
Using social media as part of the learning experience gives learners better access to their educators and peers. A learner can post a question on Twitter or in a Facebook group that an instructor can answer right away, or the question may be answered by classmates that find it first.
Social media also provides opportunities for learners to engage with those in the field. Platforms are rife with accounts owned by plenty of top-tier or up-and-coming professionals who are more than willing to interact with their audiences. For instance, Neil deGrasse Tyson is a leading American astrophysicist who regularly interacts with his Twitter followers. There are also many professionals with less notoriety who are willing to answer questions and engage in discussions on social platforms.
4. Content Curation
Social media platforms are a useful tool for instructors to crowdsource new content. In most fields, research and technology are constantly evolving. Social media provides a place of learning. For example, Instagram plays host to a number of accounts that curate medical images for teaching about diagnosis. If you're more interested in the field of marketing, there is a great deal of information that can be found across all platforms, such as statistics and links to useful blogs. By utilizing social media resources, such as Twitter lists, you can carefully curate a group of reputable social media accounts that provide the information you need.
5. Build a Professional Presence and Showcase Work
Learners who regularly engage with industry professionals through social media are establishing relationships that can lead to future jobs. Additionally, social media is a great place for learners to showcase work so they graduate with an existing and compelling portfolio. Sites like LinkedIn provide a place for learners to not only post their work and engage others, but also to help them be found by recruiters looking for talent.
Watchouts
While social media can be an incredibly useful tool, it also has pitfalls. Be careful and conscientious about how you use these platforms.
Set up accounts separate from your personal accounts. This will not only help to keep you and your family safe, but it will also help to keep professional boundaries with learners.

Be aware of the implications that may come from students posting content on third-party services. In open discussions, you may need to moderate how your learners act, and it would be wise to establish a set of ground rules up front for what you expect.

Make sure

Facebook groups

are closed so participants have to ask for permission to join. This keeps the group numbers low and prevents interference from outsiders. You can also remove students at the end of a course so the group stays small and students know everyone they're interacting with.
Be aware of both

FERPA

and copyright compliance when interacting with students on social media. This is not the appropriate place to share grades or sensitive information.

Make sure to link to association or institutional policies. Even though you are on an outside service, students are still expected to behave in a way that honors the institution or association to which they belong.

Know where to provide assignment feedback. Once again, it's inappropriate to provide feedback to students on social media platforms that isn't directly related to what is happening on that platform.

Understand the Terms of Service. Every social media platform has a Terms of Service. By violating these terms, you can cause your group to be shut down, and you might even be personally removed from the platform. Make sure to familiarize yourself with the terms for each platform.
Social media can be an effective way to engage and educate learners. By using creativity and a little bit of caution, you can integrate social media into your virtual classroom in a way that provides learners with an interesting and robust educational experience.