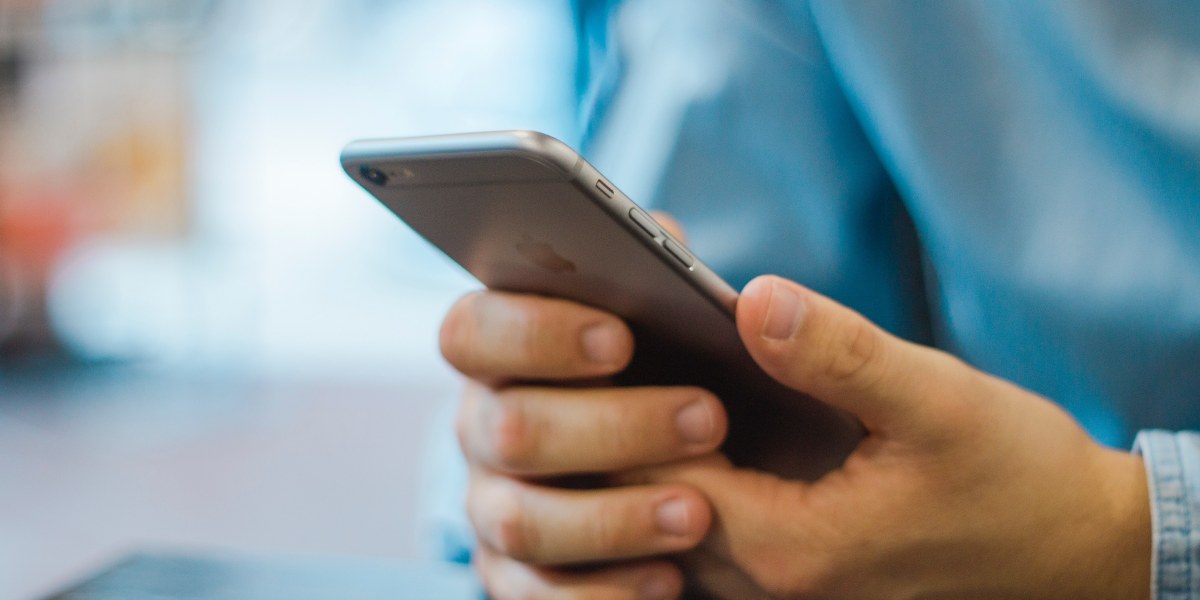 Thinking beyond "send only" learning will put your business above the rest. We often design continuing education environments with a limited and pragmatic strategy that requires employees to try to unpackage and "learn" the material on their own. It forces the learner into an inefficient and less-than-pleasant learning experience.
Thinking about our learners empathetically helps us design learning environments that are effective sources of information and that also increase the knowledge connections and personal growth of your people.
Top Learning Management Systems (LMSs) adopt a mobile-friendly environment designed with empathy to offer unique appeal to employees and meet their needs in a way other programs cannot. Start by focusing on the present and future contexts in which your members already process or acquire knowledge.
How Mobile Are Your People?
Understanding the mobility of your learner population, their ownership and use of different mobile devices, and how they use their devices for accessing information is vital to designing empathetic learning products. Learning products that engage your employees in their own time, place, and way of learning. It removes the barrier of them reaching you.
Designing learning environments for mobile learners is beyond the infrastructure and making sure that all your course materials can be accessed on a mobile device. In fact, such a limited strategy can inevitably result in frustration for learners. Mobile, web-based learning is also about context, time constraints, and sizes of information consumed at any one time. Not surprisingly, mobile eLearning takes place on different mobile devices beyond laptops and desktops.
The Advantages of Mobile Learning
Mobile learning, when explored beyond just the way learners physically access material, provides a social learning opportunity with high engagement and even develops into booming social communities.
The flexibility provided by online courses and mobile applications results in higher retention of learned content and higher completion rates.
Successfully and easily acquiring new knowledge is a huge benefit that employees will take with them to their next job opportunity, work project, and beyond.
Plus, with a web-based platform, members can share their real-world experiences with new employees, switching from learner to educator.
Higher retention rates
Social learning is engaging, and when people interact with content, they're more likely to understand and fully absorb it. A responsive LMS offers a workspace where professionals can share, talk, and promote their work.
This shows concepts in action and provides real-world application of classroom theory where online learners can see the principles in action. In fact, one university took their student retention from 86% to 92% by using NextThought's suite of higher ed apps.
Higher completion rates
In a digital learning environment, learners can learn at their own pace and don't have to wait for courses to be released or for exams to be scheduled so they can progress forward. Course completion rates are higher and you're less likely to lose engaged members between traditional learning quarters, for example.
The NextThought platform allows instructors to track a student's individual participation and performance within a course of study while simultaneously allowing students to track their progress through the coursework.
Higher engagement
A great benefit of mobile learning is better access to educators and peers. Having mobile apps that are user-friendly encourages more frequent engagement and generates the creation of a strong digital community.
Award-winning LMSs have responsive designs that reduce frustration and provide an intuitive easy-to-use platform for groups and discussion threads. Learners can ask questions, participate in discussions, and develop professional relationships.
Social learning
Members of the learning and teaching community benefit from the sharing of expertise. In a social learning environment, the back-and-forth communication encourages your organization's leading employees to challenge their existing thought processes resulting in new and more innovative concepts.
Incorporating social media can facilitate communication by creating a virtual classroom environment where employees can collaborate and receive real-time feedback. Other examples to engage and inspire learners include:
Hosting Q&A sessions,
Requiring learners to research by interviewing industry professionals,
Asking learners to find and share current event articles or blog posts,
Creating opportunities for learners to teach each other, and
Requiring online group collaboration projects.
Flexibility
Long commutes, irregular work schedules, and general work-life balance can be deterrents to participation in learning programs, but with a mobile-friendly LMS, flexibility is not only a goal but a reality. It can be accessed on the go and there's no time lost in commuting. Participants can also learn as fast or as much as they'd like. They can control their own engagement level.
Providing a web-based learning platform also clearly shows that leaders understand that their people's time is valuable — and that ease of accessibility is key.
Cost savings
Online learning systems provide cost savings for both organizations and their people. They eliminate the need for physical classrooms, printed course materials, as well as travel time and scheduling. Open source course materials help supplement learning by providing variety and exposure to different learning materials. Most importantly, it's a resource at no additional cost.
In today's technologically savvy society, most people already have a mobile device such as a phone, tablet, laptop, or desktop computer making the cost of access low. A mobile-friendly LMS also opens up the opportunities for free trials to new employees, which is a great engagement tool for making your association stand out from the rest.
Incorporating social media can facilitate communication by creating a virtual classroom environment where people can collaborate and receive real-time feedback.
Designing Your Learning Environment for Mobile Workers
When we design environments specifically for highly mobile learners, we want to think about the ways they normally access new information as well as what their expectations are for interactivity.
Finally, as we look at devices and ancillary apps, we should consider the entire learning ecosystem that will shape the environment we're designing.
Remember these three points for creating a successful eLearning strategy:
There is an important relationship between learning environments and learning experiences.

eLearning environments should be designed for how people learn.

Technology should support learning and performance goals.
Mobile-friendly LMS
From a learner empathy perspective, here are some of the questions we might ask employees before beginning our learning design process:
What does your "typical" workday look like? What percentage of your workday is spent in transition from one point to another?
In addition to your normal work commute, what other mobility patterns appear in a typical day or week? What about your movements when you're working from home?
Is the amount of time you spend "on the go" at work increasing or decreasing? Why?
While you're on video calls, how do you access information (even if you're supposed to be paying attention to the meeting)?
What are the different ways you access new information when you're mobile for work — including commuting, travel, at meetings, Zoom calls, and moving between meetings? What is your preferred personal process when you're on the go for accessing new information?
Of the different tools or devices you use for accessing new information while on the go, which seem to be most effective? Why?
If you could design the perfect delivery and access solution for acquiring new information on the go, what would that look like? What form would the information take? How would it get to you?