In today's fast-paced and continuously evolving world of technology and industry standards, you'll find that there is a certification program for just about every industry and profession out there.
Certifications programs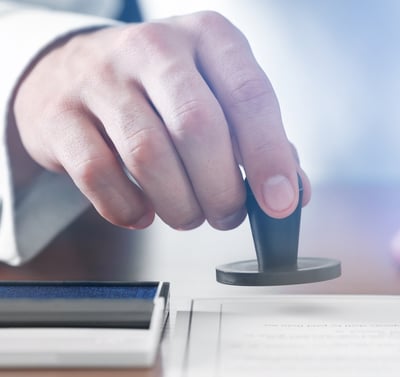 From medical field certifications to those in advanced technologies, these programs are offered by both for-profit and not-for-profit organizations in an effort to achieve a variety of goals that not only benefit certificants, but also boost the organization's bottom line. Successful certification programs meet industry demand, generate revenue and offer advancement of organizational reputation through the establishment of an identity that can be recognized as the industry's most preferred and trusted authority in industry standards excellence.
On the flip side, certification programs provide industry professionals with an invaluable assessment tool which enables them to distinguish themselves from peers within their industry who do not hold certification. Certification provides employees with a documented attestation of knowledge, helps ensure relevance within their profession, allows for increased professional marketability and competitive advantage, leads to higher earning potential, and provides enhancement of confidence, credibility, and professional reputation.
Career training and continued education
Career training and continued education has become more highly valued in today's workplace, and the recruitment of certified employees provides employers with an impartial, third-party endorsement of an individual's professional knowledge, skills and abilities. The hiring of certified staff members helps ensure employee competency, productivity, and overall on-the-job effectiveness, which oftentimes results in notable employer cost savings. Organizations who employ certified individuals find that doing so also improves corporate relations and the overall reputation of the organization.
Certification also impacts the public and assures a higher level of quality care and/or provision of services in important fields, such as healthcare. Patients can more easily face their medical treatments with comfort and confidence in knowing that their care team has not only acquired the necessary college education, but also achieved voluntary competency attestation of excellence in their specialty care area. And due to recertification requirements, certified healthcare professionals are always current with knowledge of the latest breakthroughs and technological advances in their field.
Strategic factors for implementing a certification program
If your organization is considering offering a certification program, it is imperative that you identify and consider some of the following important strategic factors:
Determine the level of demand within the industry.
Define the goals and purpose of the certification program.
Consider whether the certification warrants a general credential or one that is broken down into various specialty area credentials.
Research and discuss legislation and regulations impacting the need for the credential.
Consider other entities who may offer a similar certification within the industry, and brainstorm ways to set your organization's program apart from the competition.
Determine the potential cost of running a certification program and where that funding may come from.
Consider program accreditation after you've determined to establish the certification program.
Developing and launching a new certification program for your organization can be a significant undertaking, but with all things above considered, you can build and maintain a quality program that helps build and increase revenue, improves your organization's reputation and ensures long-term program success.