< BLOG
Getting started with video marketing can be pretty intimidating. You may feel overwhelmed by everything that you've heard goes into the process! Developing a marketing strategy, making sure you have the right tools to create high-quality video, getting your content in front of the right people--it can be a lot!

We are here to help, with this video marketing guide.
What is video marketing?
Video marketing is a way of using videos in your marketing strategy.
If you're thinking about commercials on TV, you're not too far off. But think for a moment about where most people encounter video content today. Maybe they see a commercial on TV, but most people are definitely going to see video content online.
People experience video marketing in many types of environments. There are videos on Facebook and other social media platforms. Videos can be effective in increasing conversion rates on landing pages and improving open rates of marketing emails. When your potential customers use a search engine like Google or Bing, often the results include videos.
Video is deeply integrated into consumers' daily lives and should definitely be a part of your marketing strategy.
The Facts About Video Marketing
Before we talk about how to create a good video marketing strategy, let's cover the basics.
Video Marketing Trends
Keeping up with video marketing trends ensures that your content isn't going to look outdated.
Remember when teachers used to introduce videos in school by saying, "Now, I know this looks outdated to you, but the information is really good and worth watching!" And everyone would laugh at the old clothes and hairstyles, as well as the grainy video quality and the warped audio?

Today's video content goes from current to dated so much faster than it used to! You want to avoid producing the kind of video that makes kids (and potential customers) chuckle or roll their eyes.
Some really important upcoming trends to be aware of include:
Cool and interactive graphics
The Adobe Blog says: "Viewers now expect social media videos with exciting, interactive graphics. This new standard drives increased development of graphics that respond to movement, attracting eyeballs and increasing engagement."
Live video content
Entrepreneur.com predicted that 2019 would see an increase in live video, and they were right! Live video continues to be popular and compelling to viewers.
A focus on stories
We expect that the trend in 2020 is going to be content that focuses on stories. Stories of customers, success stories, stories about people on your staff, stories about things that make viewers feel something positive.
---

People love stories, so they love video content that gives them a good story. Want your content to go viral and get tons of organic views?
Make sure it tells a great story.

---
Video Marketing Statistics
There are a lot of important stats about video marketing, but we're just going to cover some of the most important ones. These are the numbers that will demonstrate the importance of video marketing in today's marketplace.
Social Media Week reports a lot of these stats in their video marketing analysis blog for 2020, including:
78% of people watch online video content weekly, and 55% watch daily
72% of customers like to get information from videos more than any other way of receiving info
By 2022, 82% of ALL consumer internet traffic will be related to video!
Video leads to the highest amount of information retention, with 95% of content being retained by the average viewer
Regular video usage continues to climb by leaps and bounds every year, and there is no sign that it's going to stop
Even though 75% of users film video vertically, only 25% of viewers actually prefer to watch video in a vertical orientation--this is a good thing to remember if you're shooting video!
87% of video marketers push video through a YouTube channel
On Facebook, 85% of users watch videos without sound--you had better include subtitles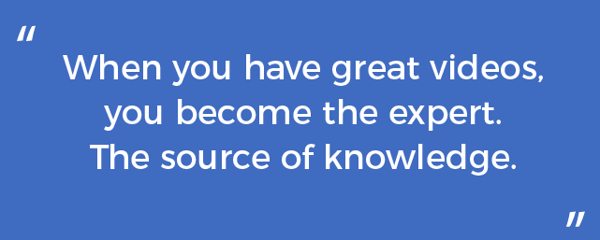 The Benefits of Marketing Videos
Marketing videos come with a lot of benefits!
Today's customers are already watching videos. So make sure they are watching yours.
If your potential customers are already watching tons of videos and getting a lot of their information from videos, then it is the perfect opportunity to make sure they are watching YOUR videos. They are looking for customer testimonials, so shouldn't they hear from your customers?
Video makes you the expert.
When you have great videos, you become the expert. The source of knowledge.
Having a video marketing campaign means that when someone in your area looks up your specialty products, they find a great video introducing your company's values and skills. Or when someone wants a how-to video on a DIY project that you could do better, they get the instructions from you, as part of an explainer video--and also the resource for where to go when things go wrong.
Video builds relationships, and relationships lead to better sales.
"Relationship Selling" is an approach to sales that emphasizes the relationship between the seller and buyer. Videos provide an opportunity for potential customers to get to know you and your company, even before you establish that two-way relationship that is so important to sales.
What can viewers learn about you through your video? They can learn that you are well-informed experts in your area. They can learn your demeanor and attitude, whether that is friendly, kind, matter-of-fact, obsessed with customer service, or anything else. They can also learn about your products and services.
Video is shareable!
Video is a very shareable medium!
---

People don't necessarily care what product or company they are promoting when they share a video they liked. They care that the video made them smile, laugh, cry, or feel more informed.

---
The Content Marketing Institute says that anything you put online is shareable if:
The content makes people curious
The content solves a problem
The content has great visual design
The content is useful
The content offers social currency
The content is lengthy and detailed
The content includes a Call to Action
This list definitely applies to video content, too! If you can hit these benchmarks, your video will be shareable, and your viewers will spread the word for you.
These are the reasons you should be adding videos to your marketing plan!
Various Types of Marketing Videos
Now that we have covered why video content is important, we should address what types of video content exist out there for you to use.
We're going to offer a short definition of each of the most common types of online video content. Ready?
Timelapse Videos
A timelapse video shows one location over an extended period of time, sped up so that you can see a long time frame quickly. Think about a video of a flower growing, blooming, and turning to seed in seconds. The construction of a massive building in just minutes. The set-up and tear-down of a major sporting event like the Superbowl. These videos are fun to watch and informative.
Animations and 3D Motion Graphics
Animated videos tend to be short. If you don't have animators or 3D graphic designers on hand, there are apps and programs you can use to create some rudimentary animation work. That said, if you want to have something that really wows your audience, you'll need to use some resources on these.
Commercials
At the beginning of this article, we talked about commercials. Obviously, commercials aren't the only kind of video content anymore! However, commercials are still used. They can be on TV, part of sponsored ads, and posted to YouTube. They can also be used as ads before other video content that people are looking for.
Drone Videos
Who doesn't love a cool looking drone video? The drone flies high in the sky, getting a bird's eye view of a company headquarters, a big company party, a beautiful region of the country, or just about anything else. Today's drones are relatively inexpensive, and the content is shareable because people like seeing from a new perspective.
Educational Videos
These are such an important resource! Customers want to see the businesses they like as knowledge providers, and educational videos will accomplish that. Educational videos can be short and sweet, such as a fun little cooking clip without any dialogue. They can also be lengthy and detailed, like a produced video on how to build your own Tiny Home from scratch. The important thing is to make sure that your educational videos are compelling and well made. People will turn off a video that annoys them, frustrates them, or suggests to them that the video maker doesn't really know what they are doing.
Corporate Training Videos
These videos are important, even if the public doesn't usually see them. Remember how we mentioned up above that viewers retain 95% of the information they see in a video? Use that to your advantage by training your staff with videos instead of speakers, slideshows, or textbooks. Note: this will also save you money because you can play the same video thousands of times instead of investing more and more money into someone's time to repeat the same training over and over.
Social Media Videos
A lot of what we have talked about in this blog post are social media videos. Social media is popular and isn't going away. Create video content that is shareable and compelling. This includes your Facebook videos, Instagram stories, and live video content. Most social media platforms are ideal for short videos. You can include a call-to-action directing the user to view a longer more comprehensive video on another platform (or, better yet, on your website).
Live Streaming Videos
57% of content marketers used live video in 2019. That number is only going to grow. Don't get left behind when it comes to immediately connecting with followers in real-time. Here's a useful tip: when you go live, some of your followers will get a notification that you are now live, which drives traffic and ensures that you're not sitting there, talking into an empty abyss.
Interactive Videos
Have you encountered an interactive video yet? If not, we can assure you that you will soon! An interactive video is the Choose Your Own Adventure version of video marketing. Users don't end up seeing the exact same content as everyone else. Instead, they get to make choices during the video so that the content is customized to their interests, experiences, and buyer profiles.
VR Videos
It's a pretty specialized area, but some brands are doing exciting work with Virtual Reality. They are connecting with customers (and potential customers) through high-quality VR content that is available to folks with VR TVs, but also to folks at trade shows, fairs, and other public events.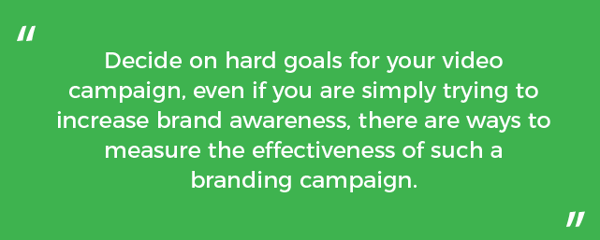 How to Start Making Videos
When we were first learning about the potential to use video marketing to increase sales and improve workplace satisfaction, we got on board fast but didn't know how to best implement video content. We definitely didn't know the best practices and things to avoid.
All that has changed. Today, NextThought Studios understands how to start making videos. We want to share some of that expertise with you! (You can always find us if you need to ask us questions or get our help.)
Here are 5 tips for getting started:
1. Decide on your marketing goals and target audience.
This is essential. You will use the information in this planning stage to make decisions throughout the video content marketing process. Ideally, this conversation will involve all of the relevant parties in your company, which may include: the marketing team, the sales team, the digital content team, and the upper-level decision-makers.
Decide on hard goals for your video campaign, even if you are simply trying to increase brand awareness, there are ways to measure the effectiveness of such a branding campaign.
2. Select a channel, such as social media or commercial placement.
You may eventually branch out to multiple channels, but we recommend starting with one and working from there. Because you have already identified your target audience, this step gets a little easier. Find out where your audience is, and then market to them there!
---

Don't expect your target audience to come find you on your website. Go to them and make yourself known.

---
3. Connect with a video production company.
Most companies aren't able to hire an entire team of video producers, especially if they're just launching a video content program. That's why you should talk to a video production company like NextThought! As a video production company, we can help you with writing spots, filming and editing those spots, and making sure your video gets viewed by as many people as possible.
4. Collaborate to create a story and a production plan.
We want to collaborate with you. Collaboration between the production company and the client is vital because it allows the production company to get it all right: your company story, the value of your products or services, the company culture you have developed, the messaging you want to send to potential and returning customers.
5. Produce and launch video.
Yes! Get to step 5 and you're finally going to start reaping the benefits we've been talking about in this post: more viewers, more inquiries, more brand awareness, and more sales. Production can take anywhere from several hours to several days, but the payoff is great because video content really is changing the way that companies do business.
A Few More Tips for Your Video Marketing Plan
We want to give you just a few more important tips before we wrap up!
Most videos, aside from training and educational content, only need to be about 2 minutes long in order to have a big impact.
When you produce a long video, use a variety of visual elements within the video to keep the viewer engaged. For example, use some animation or timelapse features!
Be sure to tailor the type of video to the channel you're using. A YouTube video should be different than a Facebook video, which is much different from a TikTok video, and still different from an Instagram story. Sometimes video format depends on the platform.
Focus on quality, because bad videos make your brand look bad.
Work with a reputable production company you can trust.
What's the takeaway?
We want you to know that a marketing plan without video content is incomplete today. Even if you were fine without video last year, you won't be fine without it soon. Just like you can't imagine a company without a website, soon you won't be able to imagine a company that doesn't share information through video.
In fact, your top ten competitors? They're probably already using video. Don't get left behind!
When you're ready for more information about how NextThought Studios provides video-based solutions for a wide range of companies and educational organizations, let's talk! We look forward to hearing from you!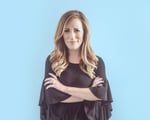 Janelle Bevan, M.A.
Janelle has produced and project-managed a wide array of videos ranging from corporate commercials to long-form documentaries. While completing her Master's degree at the University of Oklahoma, she served as the graduate assistant to the department chair for Creative Media. Janelle has worked with many nationally recognized organizations, creating documentaries for the National Association of Broadcasters, designing and editing instructional videos for the Federal Emergency Management Agency, and producing the 2015 Broadcast Education Association awards show in Las Vegas. Janelle is a six-time Telly Award winner and won a 2016 Emmy for her documentary featuring a collaboration from three executive producers of AMC's The Walking Dead. Janelle served as NextThought's Director of Post-Production and Media Management and helped facilitate over 1,000 videos during her time at NextThought.
Recent Posts
Join Our Newsletter
Subscribe Here!