< BLOG
The influence of digital videos on our everyday culture is undeniable. Online video sharing sites such as YouTube and Vimeo boast monthly audience numbers in the billions.
With digital videos continuing to gain popularity, it seems only natural that this familiar and widespread platform should extend into the education system.
Students today are using educational videos as a tool for learning everything: from basic skills - like changing a tire - to the latest dance craze. Remarkably, in 2022 online videos had an audience reach of almost 93% among internet users worldwide (Statista, 2022). Abstract topics that once seemed difficult to teach and learn are now more accessible and understandable thanks to the availability of effective educational video platforms for online learning.
Studies have shown that the use of short video clips allows for more efficient processing and memory recall. The visual and auditory nature of videos appeals to a wide audience and allows each user to process information in a way that's natural to them. In a nutshell, videos are good teachers.
The use of videos in teaching and learning serves to not only benefit students, but also teachers, their affiliated institutions, and the entire school system. A 2022 study conducted by software company Kaltura concluded that 97% of education professionals believe that video is essential to students' academic experiences. They also serve to break down barriers, such as student and campus location, which were once insurmountable.
As a result, educational institutions are faced with the task of meeting the rising demand for quality learning videos, online course offerings, and campus accessibility. Indeed, many are choosing to create their own educational video learning materials. While this idea may seem daunting, it can be a positive and enjoyable experience if you contract a full-service video production company that can tailor your videos to your institution's individual needs.
Using Videos in Education
The online, asynchronous nature of videos allows them to be shared all across the world and at all hours of the day or night. Educational institutions can gain great autonomy by using videos to reach a broader audience than ever before. They can be used to keep potential, current, and former students involved and engaged.
Videos can be used in a variety of ways in the educational setting, including:
Introducing Your Institution to Potential Students
Short video clips containing interactive maps, prominent campus personalities, and important traditions and landmarks can be a great way to introduce students and their families to your facility. This is a great solution for students who are unable to visit in person. An informative campus tour video can mean the difference between a student choosing to apply to your school and nixing it from the list because of a transportation barrier.
Facilitating the Admissions and Acceptance Process
Once students have been accepted, videos can be used to assist incoming students with completing the admissions process. These can include information for enrolling in courses, applying for housing, and even investigating extracurricular activities. Descriptions of academic and other campus areas can help incoming students feel excited and accepted while at the same time offering valuable information in a short 2-3 minute video.
Introducing Potential Students to Your Institution's Town
Potential students and their families may not be able to physically visit the areas surrounding the campus. Creating short videos showcasing the landmarks, history, and culture of their prospective new town can help them feel more at home and get acclimated quicker. This might even help support the economic development of the town, by highlighting local delicacies, popular shops, and restaurants.
Teaching Course Material
Teachers can use videos to deliver course information that can be extremely helpful in opening up class time. Lectures and other introductory information can be viewed before class, which allows for more practice- and skill-related class activities. These videos are accessible at the student's convenience and can be watched numerous times to assist with coursework and skill mastery.
Keeping Alumni Updated
Videos can be a great way to keep former students involved and engaged in what's going on at their alma mater. Alumni can watch athletic events, see campus activities and accomplishments, and even take online courses. This can be a powerful recruitment tool, too! Alumni who feel engaged and informed about the current status of their alma mater will be much more likely to recommend it to potential students than those who don't.
Benefits of Using Videos in the Classroom
The benefits of using videos in an educational setting are numerous. Their convenience and versatility make them an asset to students, teachers, and educational institutions alike, whether elementary, high school, or higher levels.
Benefits to students:
Videos create a more engaging sensory experience than using print materials alone. Learners actually get to see and hear the concept being taught, and they can process it in the same way they process their everyday interactions.
They provide a go-to resource that can be watched from anywhere with an internet connection. Videos are accessible on a multitude of devices including laptops, tablets, and smartphones. This allows for viewing at the student's convenience and from wherever they are.
Videos increase knowledge retention, since they can be stopped and replayed as many times as needed. They can also be reviewed long after the initial lesson was taught.
They greatly assist in the learning of all subjects, but particularly those topics that are complex and/or highly visual, such as step-by-step procedures, problem-solving, or science and math formulas.
They increase proficiency in digital literacy and communication, which are important 21st-century skills.
Benefits to teachers:
Videos increase student engagement, which in turn helps boost achievement. If students are interested in the material, they will process and remember it better.
They offer the flexibility to pause, rewind, or skip throughout the video to have class discussions or review particular areas.
They enable teachers to create a flipped classroom or "blended" learning environment. However, videos are also beneficial to teachers who teach in traditional classroom settings.
Digital videos facilitate remote learning opportunities so that teachers can reach students from all over the world.
Many videos now contain analytics features that enable teachers to track student engagement and attendance while viewing. Some companies even provide platforms that can track how long a video was viewed for and what percentage of the video was watched. This allows the facilitator to gauge the effectiveness of the video.
They provide opportunities for student feedback and assistance through video. This is helpful for students who are unable to attend classes, or who need tutoring or review sessions.
Videos seek to change the roles of teachers from lecturers to facilitators. It's important to note that videos are meant to enhance course materials and lectures — not replace them.


Benefits to institutions:
Great potential to improve marketing and communications. Digital videos help to broaden your audience by reaching a greater number of people. These can be posted on your institution's website or linked in an email or digital advertisement, or posted on social media.
More flexible faculty and staff training. It's often difficult for schools to assemble all of their faculty and staff at the same time, resulting in fragmented information acquisition. Using digital videos as a delivery method for training ensures that your faculty and staff have equal access to the information. Offering this option not only improves their retention and recall, but also serves as an archive to review it any time.
Ability to record campus events for live or on-demand viewing. When parents, students, and alumni feel closer to what's going on at your school, they'll feel more invested, thus increasing the likelihood of positive recommendations and engagement with students new and old.
Ability to increase online course offerings. Online university programs are extremely popular, due to diverse student populations. Broadening your institution's online program can serve to greatly enhance your appeal with potential online students.
Digital videos can be integrated into your institution's learning management system (LMS). Enabling video clips to be easily uploaded to your LMS provides an additional resource for students and teachers.
Increasing campus accessibility through videos conveys an attitude of positive public relations to parents, potential students, and alumni. This can attract potential students and is a powerful recruiting tool.
The use of videos in education shows a high return on investment (ROI) in those institutions that employ a tool to measure it. This includes higher grades reported when video review modules are offered and viewed before exams.


Using Educational Videos in the Classroom: Theory, Research, and Practice
Cognitive science is an area that focuses on how humans process information. The science behind educational videos is that, since they are observed through both the visual/pictorial and auditory/verbal processing channels, learners are able to make more relevant associations that help with memory and recall.
In order to maximize reception and processing, the following four methods are best practices to employ when designing and creating effective learning videos:
Signaling: This is done through the use of on-screen text or graphics. It directs the learner's attention and highlights the specific information that needs to be processed.
Segmenting: Information is divided into appropriately sized chunks, to give the learner more control when trying to process it. This is achieved through the effective management of video length and the use of break points or pauses throughout.
Weeding: The removal of any unnecessary information in a video that may hinder the learner's ability to process and recall the information. Weeding maximizes learners' memory capacities for both the auditory and visual channels.
Matching Modality: This refers to presenting information in a way that targets both the auditory and visual channels simultaneously. An example of this would be providing a narration while showing an on-screen animation. This serves to increase processing in the working memory and prevents cognitive overload.
The following recommendations are helpful when creating an effective and beneficial educational video:

Limit videos to about five minutes or less, unless you are trying to relay a great deal of information.
Maintain a conversational and enthusiastic tone to keep learners engaged.
Properly balance auditory and visual elements throughout.
Break videos into short segments by topic or theme.
Include interactive and responsive features, such as a short quiz, to promote reflection and ownership.
When using video clips in the classroom, shorter clips (around five to 10 minutes) help students learn the information without being overloaded or losing their focus. Longer videos are also effective — however, their total length should typically be limited to no more than 30 minutes. Showing video clips in short segments and keeping the total length contained to a concise running time helps to keep viewers engaged.
Using captions and subtitles with videos has also been proven to be effective in helping students access and process information. This is especially important when considering diverse student populations, including non-native English speakers and those with special needs.
Creating Quality Educational Videos
According to the recent Kaltura survey, 75% of teaching staff say that students are more likely to interact with course materials when video is used. However, many educators often feel burdened with the overwhelming task of finding current, legal, and engaging videos to share with their students.
The same survey also revealed educators' desire to increase their own digital literacy skills and receive training in the creation of learning videos for their students.
Many educational institutions today are choosing to create their own videos, not only for classroom and coursework purposes, but also for student, staff, and alumni communication. More and more schools are turning to full-service video production companies to facilitate this. This approach offers schools the greatest flexibility to tailor videos to their specific needs, while ensuring that they are engaging and relevant.
At NextThought, we take great pride in producing high-quality educational videos that are also engaging and enjoyable to watch. Our videos adhere to research-based practices for optimizing information acquisition and recall.
Our production team will guide you through all the steps, from scriptwriting and on-location & in-studio filming to post-production. We offer everything you need to create an engaging educational video, from scriptwriters to green screen & teleprompters, to make your presentation seamless. We are currently contracted with many major universities, including the University of Oklahoma and Columbia. We invite you to contact us today, and together we'll create something special!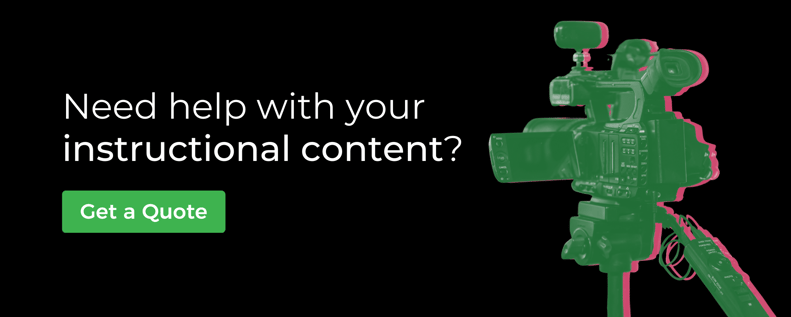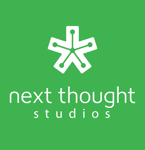 NextThought Studios Staff
The NextThought Studio team offers high-quality post-production services that create positive learning experiences for students, trainees, employees and more. Our varied video production services can help you create solutions that provide optimal information retention and skill acquisition. With expertise in everything from corporate video production to producing educational and learning videos, NextThought Studios can create a video experience to meet any client's needs.
Recent Posts
Join Our Newsletter
Subscribe Here!